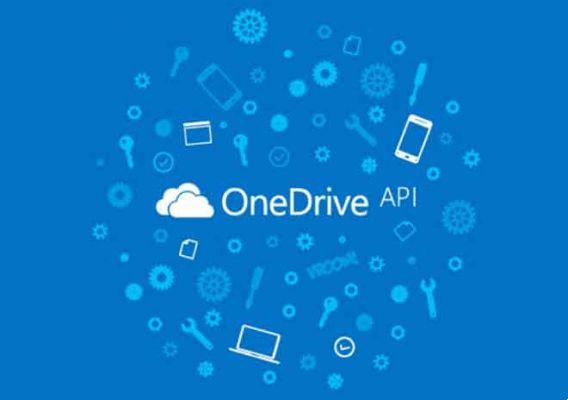 So you want to know what OneDrive is and how it works? Microsoft may have come a little late when it comes to cloud storage, but its OneDrive service certainly has a lot to offer. In this article we tell you exactly how it works.
OneDrive, formally known as SkyDrive, was launched about ten years ago. When it was first released, it was called Windows Live Folders, using SkyDrive as a codename. Back then, users only had 5GB of free storage, but it soon increased to 15GB when the service name and branding were finally changed to OneDrive.
There are several plans besides the free 15GB option. Office 365 users get 1 TB of storage for each family member (up to five individual users), or you can opt for 50 GB of storage for around € 2 per month.
One Drive cannot only be used on Windows systems, there are also iOS and Android apps available. It's not just an online file store, as you can access any OneDrive registered and connected to your PC with your user account, and you can edit any Microsoft Office program file like Word, Excel, etc.
How does Microsoft OneDrive work?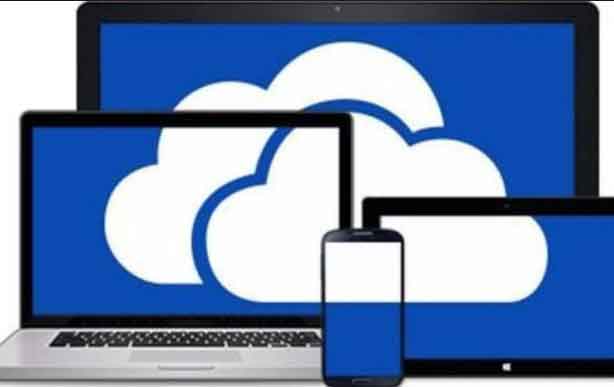 OneDrive is available for Windows 8.1, 10 and the latest versions of Microsoft Office starting with Office 2013; It is even available for Xbox.
So how does OneDrive work? If you have one of these products, you can already start Microsoft Cloud OneDrive application, go to the Windows or Office OneDrive login page with your Microsoft account and activate OneDrive and associate it with your account and your computer.
OneDrive on the Windows desktop will be in the taskbar, that section at the bottom right of the screen where the date is. Its icon is that of a small cloud and by right-clicking you can access the different settings or the linked Microsoft account.
Once logged into your Windows / Microsoft / OneDrive account, you will receive an installation wizard that will guide you through the initial steps of setting up the OneDrive sync folders on the computer you are currently using.
After clicking the Next button, the next step is to browse the different folders of your user account on the computer you are using and click to check the box next to the folder to allow it to be part of OneDrive sync and is available through the service.
When ready, you can click Next and the last option will allow you to click the "Open my OneDrive folder" button, which will open the OneDrive area on your local computer which acts as the upload area for the online account by OneDrive.
Any files or folders you want to upload to your OneDrive account, drag and drop them to this area in Windows Explorer, located in the Quick Access sidebar in Windows Explorer. You can also right-click the OneDrive shortcut in the sidebar to choose the other folders you want to sync.
As long as you have a good internet connection and don't have too many files, the initial OneDrive sync shouldn't take too long.
Work online
Working with OneDrive on your computer via Explorer is fine, but what if you want to access the extended features of the Microsoft Cloud service?
Visiting onedrive.com, you will be redirected to the online control panel of the files and folders you have chosen to sync from your computer. There's a video, courtesy of Microsoft, detailing some features and how OneDrive works. It is worth seeing, at least, to get to know.
Below you will see the folders you have synced, this is where things start to get more interesting. You can click with the left mouse button on any folder to access it and see the contents; If it's images, you'll see a thumbnail preview of each image, with various controls at the top of the screen for further editing, copying, or sharing with another.
If they are documents, such as a Word or Excel file, you can click on them in a similar way except this time the online version of Office of the file type will open, where you can edit, print, share or add comments.
The online sharing side is an interesting concept, although not new in any way. Left clicking on a file and then the Share option at the top of the screen will open a window where you can invite other people via their email addresses.
When you've included the people you want to share the file or folder with, click the Share button and an email will be sent to you with the recipient details on how to access the items you just shared.
All of these options are also available if you right-click on any of the files or folders in the OneDrive area. The context menu will allow you to share, create a new folder or file, download it if you are on a different computer than yours, or create a photo album if the content contains images.
Read also: How to create a Microsoft account quickly and easily?
Further Reading:
A guide to setting up and using OneDrive on Mac
Top 8 solutions for OneDrive sync problems on Mac
4 ways to stop Windows 10 from saving files to OneDrive
2 methods to uninstall OneDrive from Windows
How to edit photos in OneDrive