There are titles that, for one reason or another, manage to remain imprinted in the history of gamers. It's not always about masterpieces, or excellence from a technical or narrative point of view: sometimes it's pure simplicity that makes a work something unique and, in its own way, totally unrepeatable. In this section we have talked about many titles of this type and, after having told you the story of that pearl of What Remains of Edith Finch, today we completely change genre.
We move into the vast and incredible world of sports video games, and more specifically we're going to talk about a football game particularly appreciated by the most nostalgic... And not only that. Well yes: telling about such a title in this column is something very special, but for an immortal game like Pro Evolution Soccer 6 an exception is all the more tolerable. So let's start with a leap back in time 16 years, returning to the unforgettable summer of 2006…
Pro Evolution Soccer 6: just a matter of memories?
July 9, 2006: a date that many, many of us remember with incomparable affection and emotion. We are talking about the day of the historic final of the 2006 World Championships, that Spain-France that brought the Azzurri back to the top of the world after 24 years. The game of Zidane's now famous head butt against Materazzi, Grosso's penalty, Cannavaro who lifts the cup: in all probability, in short, it is the most important sporting event for us in recent decades.
The consequences of that victory were incredible, and in a short time a passion and attachment to football spread throughout the peninsula which, unfortunately for various reasons not directly related to the field, was slowly fading. In short, when Pro Evolution Soccer 6 arrived, the soul of the fans was still very hot after that great ride. It was October 2006, and players were "simply" preparing to welcome the new PES. But things, this time, they would have turned out differently.
The game's release was met with incredible enthusiasm, quickly setting a new sales record for the series. Within a few months Konami will exceed 5 million units sold worldwide, a very important figure for those years. But the impact of the game was above all on a cultural level with an echo that, as we will see, can still be admired today.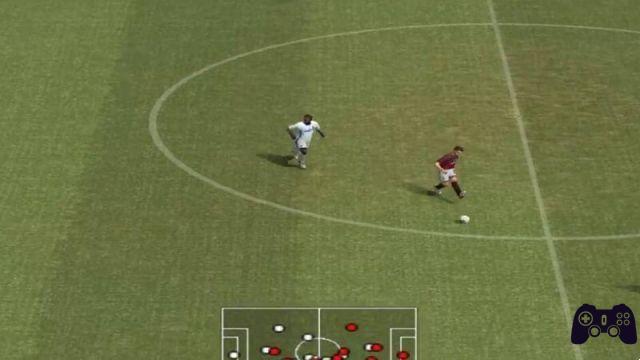 But let's talk about the game itself first, what made PES 6 such a special title? Among the different modes present, it is impossible not to mention the unforgettable Master League, known in Spain as the Master Championship. It is very likely that the names of Castolo, Minanda and Ximelez say nothing to many of the younger players, recalling memories with a highly nostalgic flavor in all the others.
In fact, in the Master Championship we could have started with what the good Antonio Cassano would define as a team of "runaways": fictitious players and initially without identity, to whom we ended up becoming incredibly attached to. Growing our team championship after championship, one game at a time, we found ourselves living a unique adventure of its kind. And all with a truly disarming simplicity.
From the point of view of the gameplay we are in fact faced with a product able to amuse and entertain, with a technical sector that is not perfect (and indeed, totally crude in some situations) but for this very reason exceptional. Pro Evolution Soccer 6 wasn't a soccer simulator, it was a soccer game. There weren't the thousand technicalities and the thousand tactics that every sports title must now present today, under penalty of being considered bare and out of step with the times: what was never missing was a large, very large dose of pure and carefree fun . Without limits.
On this last point we could say a lot of words. In fact, the customization of PES 6 had practically no limits: from the players to the teams up to the championships and many other features yes, you could tinker with almost everything in complete freedom. Without forgetting how in all of this the game itself invited us not to take it (and not take ourselves) too seriously: if you wanted, you could even organize a game between ostriches and penguins. Yes, really.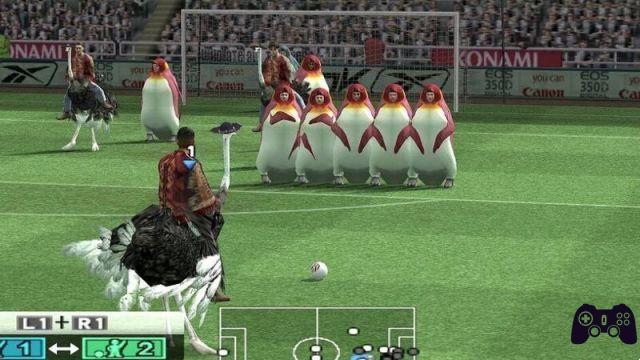 We are talking about a whole series of elements capable of eliciting at least a smile from those who have experienced this game, but it is not just and exclusively about memories. In fact, what is left of PES 6 goes beyond simple memory: on balance, perhaps no football game has ever managed to hit players in this way. A success probably due in part to that great journey of the 2006 World Cup, but which led Konami to write a very important page in the history of the entire videogame medium. Even and especially in the years to come.
The legacy of Pro Evolution Soccer 6
Going back to those times, one of the discriminating factors that led many to choose FIFA instead of PES was actually a very simple element: realism, the result of both a more advanced game engine in some ways and an enormous amount of official licenses . From this point of view Konami was behind and not a little, but this did not matter to many enthusiasts. Playing for London FC and not Chelsea, or seeing the Argentine derby Boca-River become Patagonia-Pampas didn't limit the fun. Far from it.
Reviewing the game today, you will notice a whole series of imperfections and even typos that… All they do is elicit a smile. An example? Take a look below, it's one of the first screens to appear when starting the game.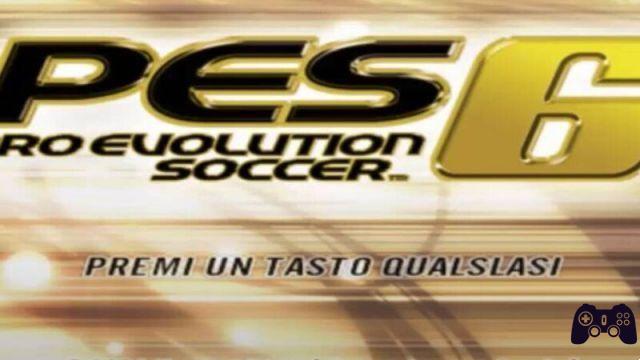 The legacy of Pro Evolution Soccer 6 is something that, for these and dozens of other reasons, still manages to leave something in the hearts of players today. Few works have managed to influence an entire generation so much, as to push fans to continue to have fun again and again with that spectacular game. And not only.
Already because the title can still boast today a lively and extremely active community, which every year publishes dozens of patches and mods aimed at updating squads, leagues and entire game modes. There are so many and for all tastes, from the craziest to some designed solely and exclusively to make PES 6 an even more immortal experience. Without forgetting that, through unofficial dedicated servers, it is even still possible to challenge online players from all over the world.
What does all this mean? In the opinion of the writer only one thing: Pro Evolution Soccer 6 is something that goes beyond the simple football video game, and these updates born spontaneously from small or large groups of players are nothing but huge demonstrations of affection. People have loved, love and will continue to love this game and its amazing legacy.
While it's true that very, very few football games have had such an impact, it must still be said that we don't know where the future will take us. The current situation is certainly not the most rosy, with the separation between FIFA and Electronic Arts (practically the end of an era) and Konami currently working to create a gaming experience worthy of the name. With eFootball 2023, the Japanese company has indeed taken a few steps forward, but the glories of the past seem far from being achieved.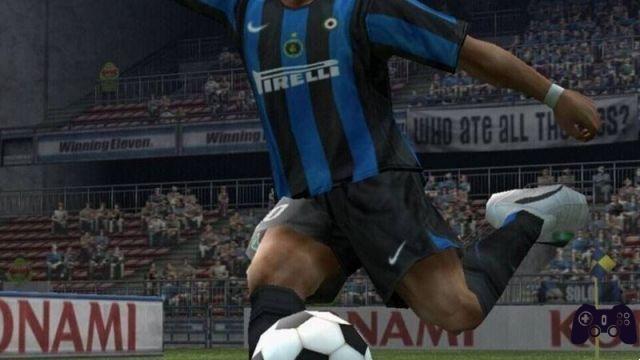 PES 6 is perhaps too high a point to aim for, but it would be just what this genre needs at the moment. Who knows that projects like UFL fail to bring a breath of fresh air, or that FIFA and eFootball prove to be able to revolutionize the standards to which we are now all too accustomed. Only time will tell but in the meantime there is only one thing we invite you to do: turn on your PC or your old console and dust off, once again, what is still one of the most beautiful football games ever . So, are you ready to take the field?