Google Stadia closes its doors and, in all honesty, it's not news that surprised me particularly. On the other hand, the prerequisites for being included in the famous "Killed By Google" list (if you don't know it, I suggest you take a look), were all there: a presentation with great pomp, a plethora of promises in full "revitalizing tonic" style by Simpson and son", creations of first party studios that would work on exclusive projects, a huge investment in economic terms, projects made exclusively for this platform and, of course, an aggressive marketing campaign, all that series of "coming soon", "in future", "in the months following the launch", typical of those projects that smell a mile away of "I would like to but I don't know how to do it yet".
And it is precisely this last detail, united to the now historic low tolerance of the Mountain View giant towards slow-starting projects, to have sunk the Stadia project even before starting. Of course! Because the video game sector, unlike others, is much more conservative than one might believe and, net of the various social bubbles of deniers and users who reject all sorts of news, has never looked kindly on those who poses as the Apple of the old days, proposing the future in the form of a radical change, drastic and devoid of any transitional period.
We've seen it with digital, with VR, with subscription services and, now, with cloud gaming. They are all "novelties" that have required, or are still requiring, time to be fully embraced by gamers, to be accepted as a possible future of gaming. From 1972, the year Magnavox Odyssey was released, to today many of us are still morbidly attached to the physical format, or the game console, refusing the possibility of not having something tangible in your hands that justifies the money spent, it doesn't matter if it's a box with a disc inside or a giant cardboard box, full of paper manuals and floppy disks chronologically numbered.
Google, in all likelihood, has never given due weight to this rejection of the new by many gamers, positioning itself as the emerging company, for that specific sector, all taken up with offering a revolutionary, incredible, practical and free of "physical" constraints ... without however having yet understood how to make it in every aspect, nor how long it would have taken to carve out a truly profitable slice of the market.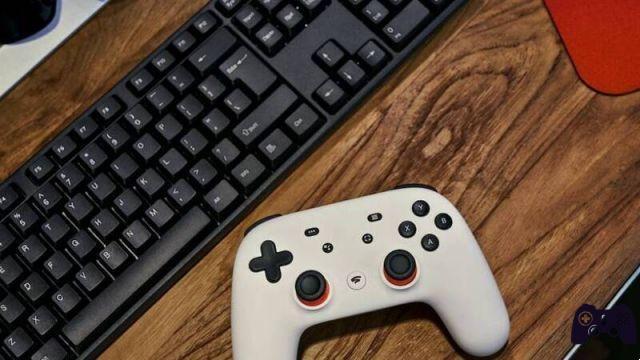 Unsurprisingly, while the industry press is notoriously ignorant of video games, every "electronic game" publication expressed the same misgivings following the announcement of Google Stadia. Everything was decidedly fascinating but we were talking about a company with no industry knowledge which has decided to establish itself on the market with a technology that even Nvidia, even today, is struggling to get off the ground. If a decidedly crazy business model is added to this total absence of guarantees, albeit futuristic in some ways, it is not surprising that, in the end, Stadia will leave us definitively on January 18, 2023.
The problem, however, is not of "cloud gaming", as many want to point out these days, but of how Google has thought of using this technology. If on the one hand the possibility of being able to enjoy one's library of games, with more than decent performances, from any device that can run Chrome (or that allows a Chromecast to be connected to it), simply by connecting a compatible controller, was for the It was a decidedly intriguing reality full of potential, having to buy the various games at full price (in addition, of course, having to pay a monthly subscription to take advantage of the best performance available) it didn't turn out to be the best business model to appeal to the public.
Yet even so, Google Stadia started out in a far from timid way, with the Founder Packs which sold out relatively quickly and with an initial number of active users that is not impressive but still encouraging. The initial enthusiasm, however, soon subsided and Stadia began to sit in that place at the table that no one would ever want to occupy: that of indifference.
Google Stadia just existed, with the exclusives in production still far from seeing the light and numerous functions that would have been implemented in the following months. An existence spent in the indifference of the mass public, bouncing between the enthusiastic opinions of those who had trusted the service, and praised its excellent performance, and those who simply didn't care about an innovation which, without detracting from the stability of the service, did not put anything really concrete on the plate for longtime gamers.
Even the small sales boom obtained thanks to the disastrous launch of Cyberpunk 2077 was not enough to make the service emerge exponentially. At that time, in fact, Google, aware that it could offer a bug-free version of the game through its platform, decided to give a copy to every new customer. But even with such an offer, similarly repeated following the launch of Resident Evil Village, aside from a brief spike in sales, and some publicity through the trade press, the service continued to struggle to make inroads in gamers.
Knowing the lack of patience that Google has always had with projects slow to achieve their goals, it was inevitable the decision to close Stadia Games and Entertainment (the Google division created to create new titles to be released exclusively for the service) in October 2021 and, a year later, to communicate the definitive closure of the service with the annexed cancellation of the entire catalog of titles, of each player profile and all saves on Stadia servers.
And it is precisely in the communication released by Google on September 29, 2022 that it is hidden the dangerous precedent which gives the title to my reflection. Stadia is a totally cloud gaming service, no physical support, no possibility to make a backup. Everything is stored on the network. Once the servers are shut down, every game will be lost forever, as will the saves of thousands of users.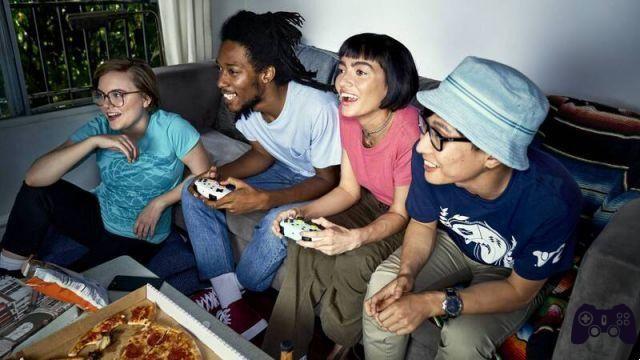 Don't get me wrong, I know full well that Stadia isn't the first service offering digital content to shut down, but up to now you have always had the possibility of being able to make a backup copy of what was previously purchased. It doesn't matter if on a hard disk or on a console that has now reached the end of its life cycle, the consumer has always been given the opportunity to safeguard their purchases, a precaution that Google cannot offer and for which it has done its utmost in guaranteeing a full refund to users who have spent money to buy games and controllers dedicated to the service.
An undoubtedly commendable decision, mind you, but which at the same time creates a dangerous precedent for the future of cloud gaming. If in the future other companies decide to embrace a model like that of Stadia, and for one reason or another they end up in a sadly similar way, Will certain titles be lost forever? Let me be clear, I'm not saying that the Google service has offered players exclusives of incredible depth, but I find it worrying that a product can be deleted without a trace and that this could somehow become the practice in the future.
Cloud gaming, as it has been developed up to now by Stadia's direct competitors, is undoubtedly one of the potential futures of the gaming sector, but currently there is no risk of losing your purchases nor, even less, of seeing a production disappear forever. Nvidia requires that the titles have been previously purchased by users through a digital store, while Microsoft and Amazon allow access to titles by subscribing to a subscription (not precluding the purchase through the stores where they are available).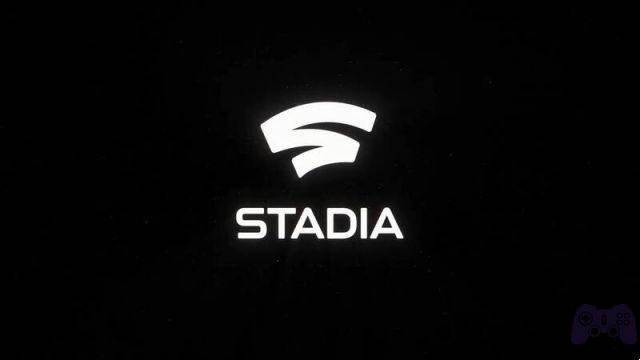 At present, although Google has not offered users any type of conversion of their purchases through other digital stores, Ubisoft said it wants to allow consumers to migrate their saves, and own licenses for games purchased, through the Ubisoft Connect service, but still remains a decision made by an individual developer. Rockstar, for example, has not yet answered the prayers of a player who, after spending over 5000 hours on the Stadia version of Red Dead Redemption 2, would only like to be able to transfer his save to PC so as not to waste the time he has dedicated to it above.
For my part at the moment this whole situation, although of a relatively contained gravity given the number of real users of Google Stadia, leaves me only with bittersweet sensations. Net of all these considerations, if the future of gaming will really become the cloud, and streaming services, we will slowly reach the point of really not owning anything anymore. Of find themselves in a situation similar to that of Netflix, and Disney +, where the possibility of buying an exclusive TV series or film is denied, for the simple reason that it would go against the economic interests of that service.
The substantial difference, however, is that a TV series can be found with some illegal subterfuge, while a video game designed to run exclusively on proprietary hardware, accessible only through an application or a dedicated web page, how can it be preserved?