It's been several weeks since the announcement of the new Nvidia graphics cards, and there's already been a lot of talk about PC hardware. Along with these new GPUs, launch dates and pricing have also been revealed, but as with any new graphics hardware introduced, there are many and varied discussions to be found online. Among the most curious and interesting things that have recently emerged on the net there is a photo in particular, which showcases the gigantic dimensions of the new RTX 4090.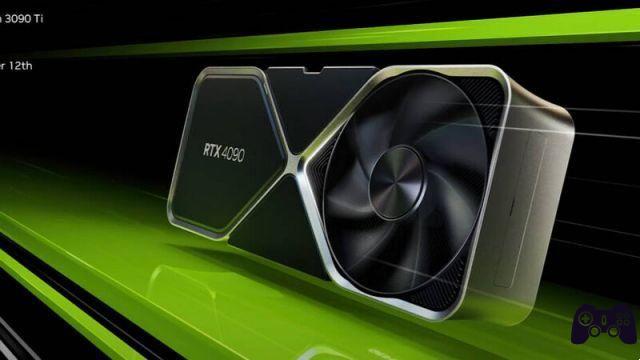 In the days following the announcement of the new Nvidia cards, there was immediately a lot of talk about the size of the latter. In the past, many PC enthusiasts have already had to review their homes and hardware configurations to make room for the new cards, but it seems that with the RTX 4090, an extra effort will have to be made. This because the card size is really generous, and a recent photo is wowing several enthusiasts.
The photo that is making the rounds on the web was published on Twitter by the well-known 'El Analista de Bits' account and then immediately reposted by Okami Games as well. As you can well see even with your own eyes, the new Nvidia graphics card is even bigger than an Xbox Series S next-generation console. The dimensions of the two hardware are almost similar in reality, but the RTX 4090 exceeds the Xbox console in length by a small margin.
The 4090 is bigger than an Xbox Series S. pic.twitter.com/U0AtgyZapf
— Okami Games (@Okami13_) October 5, 2022
As has already been said in recent weeks, in addition to the size, the price of the new Nvidia cards has also grown with the RTX 4090, which will be sold with a cost starting from € 1.979. As for the release date, this next generation graphics card it will not be released on the market before next October 12th. Therefore, there is not much left, but one wonders how many will have the space necessary to mount this card right away.