Started in 2019 with Man of Medan, The Dark Pictures anthology is now about to be enriched with a new chapter: the fourth episode of the series, The devil in me, is indeed on its way… And it promises to really bring something new to the Supermassive Games saga. Peter Samuels' studio has in fact invested a lot of time and resources in this project, with fluctuating results but always with a good dose of experimentation as a backdrop.
The Devil in Me closes a first season characterized precisely by ups and downs, with many moments capable of entertaining and others unable to offer great stimuli to the players. We at GameDivision had the opportunity to preview an hour of this adventure, from which some interesting aspects emerged which we are going to tell you about. Ready for a new journey into the depths of true terror?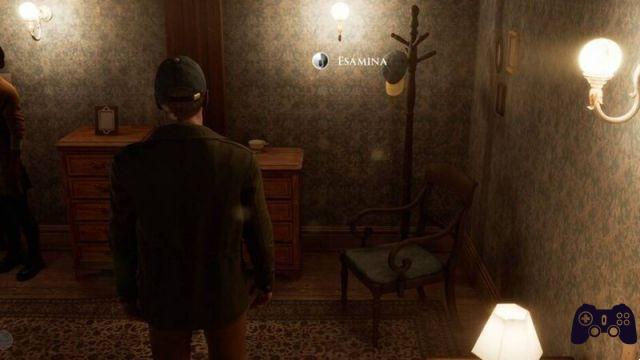 The devil is everywhere…
Let's start from the incipit which, as often happened in Supermassive adventures, appears perhaps a little too stereotyped: an element that should not be seen from a negative point of view, however, since it is a product born and conceived to have a soul strongly oriented towards children -horror genre movies.
In The Devil in Me the creators of Until Dawn put us in the shoes of a documentary crew, invited to visit the replica of the hotel/castle of HH Holmes: ruthless serial killer with a story to be discovered, made up of mysteries and terrible tortures that took place right within the walls of the hotel. The team will consist of five people: the director Charlie and his crew formed by Kate, Erin, Jamie e Mark, and our goal will obviously be to get all five of us to the end… Will we succeed?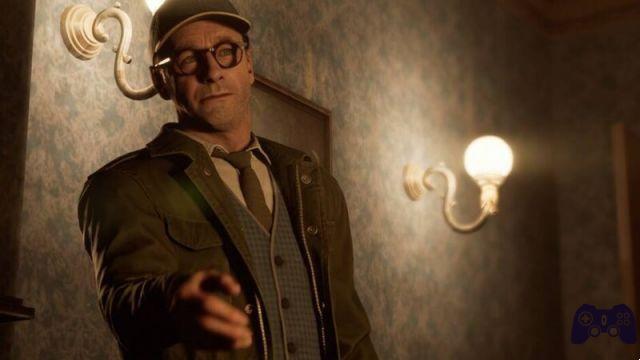 Arrived at World's Fair Hotel, our team will immediately notice something strange: someone is watching them, and most likely they are not the only ones inside the building. Our adventure will therefore begin, with a structure similar to that already observed in the previous episodes to which some interesting novelties are added. In fact, the player will be able to count on an inventory useful for solving various puzzles in pure old-school graphic adventure style, but also on new actions such as running and jumping.
The choices will therefore be fundamental, with each decision that will go to shape our story and the relationships between individual characters: an aspect of the latter that should not be underestimated, since more often than not we will find ourselves faced with situations where the right relationship with the other can radically change the flow of events. The English studio has gradually refined this dynamic more and more, which in The Devil in Me now appears in its best version ever.
The build that we have been able to test appears stable from various points of view, with a graphics sector slightly above the previous titles in the series. Even speaking of the technical aspect we are faced with a product with very few flaws, linked precisely to the preliminary nature of the same: we are certain that the final version, to be released on November 18, will be smooth and without any problems.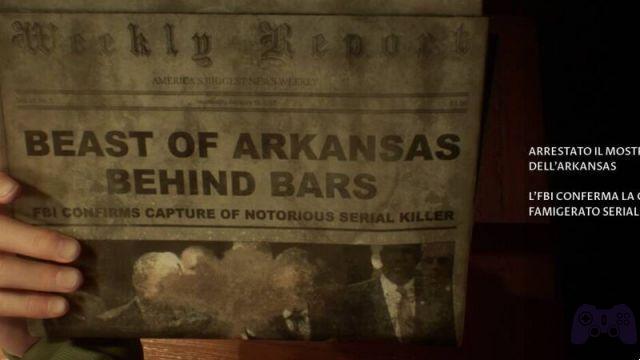 … Will you face it alone?
One of the strengths of The Devil in Me is the possibility of deciding how to experience the whole adventure: alone or in company, both online and up to 5 players locally using a shared controller. In short, the perfect game for an evening with friends, capable of entertaining but also of snatching a few moments of sudden terror.
We are certainly not dealing with a masterpiece of psychological horror, which indeed in different sections seems perhaps overly clichéd… But on balance it doesn't matter, because Supermassive's intent is precisely to entertain. If every now and then we will be faced with questionable narrative choices or a plot that seems to stand on its feet by force, in short, we must not forget what is the real nature of the game.
And this does not mean that such a production cannot and should not bring something positive in its own way: after three too fluctuating episodes, this could in fact be an opportunity to give new life to the saga in view of the second season. The Dark Pictures Anthology will indeed be enriched five more episodes and an epilogue, with a series of premises that appear really interesting.
Expressing an opinion without fail after a rehearsal of just an hour is not something we can or feel like doing, but in The Devil in Me a desire on the part of the team to accompany the public towards a more "horror" turn is evident for the franchise. The dynamics of the death rooms, designed by Holmes to kill our protagonists in an atrocious way, in fact manages to introduce that pinch of terror that was often missing in the previous chapters.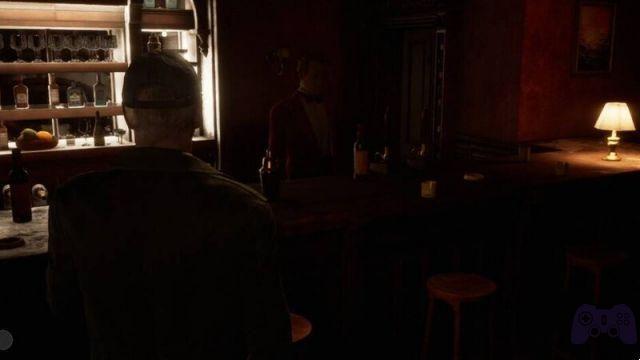 We'll see what the full game has in store for us, and if you enjoyed the first three episodes of the series you almost certainly won't be disappointed. The news are not many, but they promise to bring small substantial changes to an adventure that fans of this particular genre might even adore. The appointment is for the next one 18th November: and you, are you ready?