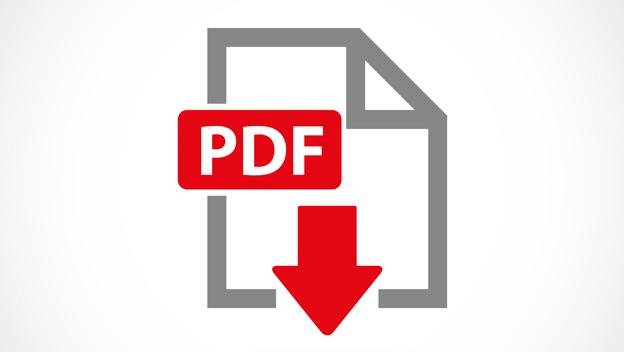 Having a PDF reader on your computer it is essential to access important information for your business projects, for your studies and even for reading books online. However, with the introduction of Windows 10, reading PDF documents online is no longer that simple. The latest Windows software uses Microsoft Edge to read PDF files.
App to open files on Android
Unfortunately, support for this browser is not fully available in all countries, so you need to use another PDF viewer, some are free and some are paid. Here is a list of the best PDF readers for Windows so you can comfortably read your documents.
The best PDF readers for Windows 10
MuPDF: for opening heavy PDFs on a slow PC
It is difficult for you to find a PDF reader simpler and more straightforward for the question kit than MuPDF. This free program is available for Windows, its mobile phones and tablets with Android and iPhone / iPad, and it has everything you could ask for in a tool whose only function is to open PDF files in seconds. But don't be fooled by its simplicity at first glance: both in its desktop version and in the mobile version it has a search engine, in case you want to find specific text snippets within the document.
MuPDF is compatible with PDF , XPS e CBZ and it's the lightest player you'll find for this task, which is definitely a plus if you're using a computer that has limited power. In addition to the desktop version, you can also download your official application on Google Play and the App Store.
Google Drive - Ideal for mobile and tablet devices
Wait a minute, you need to open a PDF on your mobile? So why it is found in this article, in fact, it was originally dedicated to Windows. Stop looking for why with Google Drive you will have everything you need in the palm of your hand. It is only available on Android and is the most recommended application for anyone who needs to work with this type of documents on their mobile device or tablet. It's free, of course. You can download the Google application on Google Play. And it has a web version (drive.google.com), just to remind you.
SlimPDF reader: the lightweight alternative that takes up little space
If you don't mind giving up editing options, you'll have a wide range of lightweight PDF readers which will also work on older computers. SlimPDF Reader is another example of a program that takes up little space (1,43 MB, practically nothing) and which, thanks to its simple interface, is able to open any document in the blink of an eye. The most advanced in terms of functions you will find in this program are the Search, Rotate and Print buttons; don't ask for much more
Nitro PDF Reader - The closest thing you'll find in Office
While it is not open source, and therefore there will be those who prefer to keep looking at other options, Nitro PDF Reader is the excellence recommended program for anyone looking for a free alternative to open PDF in Windows. It is free for most of the functions that you will need in your case and, in case you also need to create a file, you should know that it has a trial version that gives access to all its functions.
The participation ( Free PDF Reader ) differs from the paid version ( Nitro Pro ) as it does not have the ability to search for text in PDF documents that have been previously scanned, has fewer editing options and does not allow combining several documents into the same PDF; otherwise, it has the most important options that we would like to ask of such a program.
PDF element
PDFelement is fully compatible with different versions of Windows like Windows 10, Windows 7 and even Windows XP. The workspace is well organized, with all functions clearly listed within the boxes, so that users can identify them immediately.

The read function allows users to upload a PDF file from their computer or from within the software. The reading modes can be quickly changed with the "drag and drop" function. The landscape reading mode easily presents all users with all possible functions to be able to upload files in almost more than 300 different formats.

The scanned images can be seen clearly using the OCR function. The OCR plug-in is optional. Therefore readers are limited to opening PDFs along with other formats, but not scanned images, unless the plug-in is registered and installed.
Foxit Reader 7
This PDF opening program has been popular with users for a long time. This PDF reader works perfectly with Windows 10 and earlier versions of Windows, including Vista.
Provides an interface familiare for users who normally work with horizontal menus, templates can be created by the user to get views customized, lto manage comments it's simple with all commands, including export, import, annotation, email and pop-up notes available on the same screen.
IT professionals have better control over standards when viewing and using features such as using "Use Group Policy". Some users have encountered problems viewing and opening a document in Windows 7.
Suite Nitro Pro PDF
It is one of the most used PDF readers and is known to use the least amount of computer resources. The software has been tested for compatibility with Windows Vista, 7, 8 and 10. It follows the presentation style of the Microsoft interface, so it is familiar to users.
functions optimized and easy to use, rViewing documents is very simple thanks to the function "highlight" e "sticky notes". Special functions are clearly visible for convert PDF files to Microsoft Office documents.
It is only available for a fee, audio and video files cannot be routed within PDF documents.
Adobe Acrobat Reader DC
Adobe has been launching multimedia products for over 20 years. The new PDF reader it is definitely an advanced version in terms of viewing, creating and managing files. It is compatible with Windows Server 2008 R2, 2012 R2, 7, 8 and 10.
This versatile reader is among the best PDF readers with additional features, i rapid levels of performance allow readers to complete tasks smoothly, the user interface is advanced as it allows users to see more functions.
The functions are still limited compared to other PDF suites and the export function is limited in terms of how quickly PDF files are converted to other formats.
Sumatra PDF
This is a lightweight and uncomplicated PDF viewer. It has all the functions needed to enable perfect viewing and is compatible with the latest version of Windows 10 as well as previous versions such as 8, 7 and XP.
The program has the integrated EasyStart function which saves time and allows preview of conversions, has advanced features of deskPDF, such as creating custom profiles and merging files. In addition, the watermarks are clearly visible.
The lightweight application which constitutes one of the simplest readers, the format is supported Comic Reader (CBR) and it's available as free software. Once the user becomes familiar with the interface, the functions appear to be limited and the optimization controls are not on par with other applications.
Tips for choosing an appropriate PDF reader
The basic versions of most PDF openers are useful for beginners. Normally, professionals who need to move from one document to another more quickly of they usually opt for the paid versions.
All functions within a submenu are clearly visible without the user having to constantly log in and out to complete the same task.
PDF readers are more valuable with other important functions like the PDF editing, PDF creation, PDF conversion and adding annotations.
The reader must be compatible with all formats.
Loading times should be minimal to increase the pleasure of the reader.
The best free PDF readers for mobile devices
Further Reading:
Best IPTV program for Windows PC [2022]
How to prevent Microsoft Edge from opening PDF on Windows 10
How to make a protected PDF editable
How to convert PDF to Word or ODT online and without installing anything
Windows 10 and Office 2016 licenses for less than € 11.76