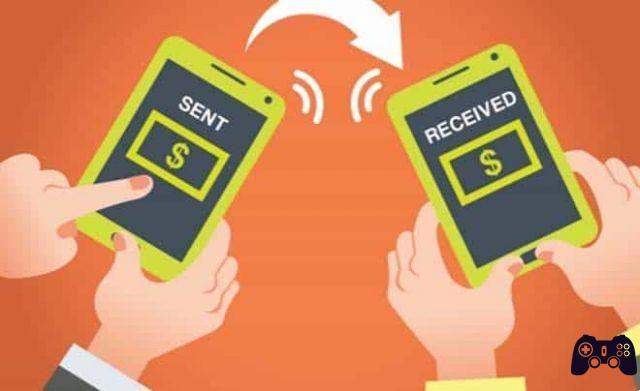 Among the many consequences of the use of new technologies, there is also that of an increasingly sporadic use of Cash. And yes, because in the digital age, money also moves and moves through telematic means.
The apps available today represent a different way to transfer money than in the past, much more advantageous from many points of view. Do you remember when, perhaps to make a payment of a certain amount, we were forced to leave the house carrying a lot of cash in our pocket or bag?
Well, thanks to specific apps, now you don't need it anymore. And not only that: thanks to them we can avoid queuing up in the shops and buy online, or directly from home with the only help of a PC and an internet connection.
A great convenience, even taking into account that the execution of the operations is very fast: a few seconds, a few clicks and it's done. These apps allow both to pay and to receive money, but also to transfer money to and from abroad. But how many such apps are there?
Many actually, some of which are well known and particularly appreciated: below we see 6.
1) Paypal
By now everyone knows Paypal and more and more people are using it. There are three main reasons for this: it's a convenient system, it's simple to use, and it's 100% safe. To be able to use it, simply register and choose a password that will be used to access the service (and to keep all the others away).
With Paypal you can ask and receive money by paying a small commission (below a certain amount); the transaction is immediate. If you use the option indicated as "Send money to friends and family", you avoid paying the costs related to the transaction itself.
Paypal it is also very convenient for making purchases on the internet, especially since there is no shop that does not accept it as a payment method. The reference site has an understandable and immediate interface, therefore it is easy to use it even for those less experienced in technological and telematic tools. Each operation is promptly recorded and keeping the accounts is thus extremely easy.
2) Transferwise
The American Transferwise it is one of the most valid money transfer systems from a qualitative point of view, as it is cheap, fast and completely safe. It is considered the best solution for all those who, having relatives and friends abroad to whom they can periodically send or receive money, need to use an app that guarantees them maximum transparency and reliability.
Born in 2011 and based in London, Transferwise it is excellent for online payments and for exchanging sums of money between users who are in different countries and who, therefore, also have different currencies. But how does it work? Obviously, first, you have to subscribe to the service, then you send it to it Transferwise the sum of money by payment card or bank transfer; at this point Transferwise converts the sum of money into the chosen foreign currency.
Within a maximum of 3 working days, the money is sent to the beneficiary's checking account. Can you imagine something more comfortable? It is no coincidence that Transferwise is considered by the vast majority of operators to be a service that is not only convenient from an economic point of view, but also extremely convenient, fast and practical.
Transactions made through this application require the payment of a 1 euro commission for amounts below 200 euros, but not the first time: the first sending of money with Transferwise in fact, it's completely free. It can be considered a welcome gift for all new members.
On the portal Bonifico.org there is a complete review on Transferwise, if it is reliable or not, how it works and explains in detail the costs of the commissions, the credit times and the foreign countries authorized to transfer the funds.
3) Azimo
Azimo stands out above all for the speed and security it allows in transferring money, so much so that it is considered by many to be the best way to send money abroad, an operation that sometimes even takes place in real time. The app, for android smartphones, can be downloaded for free. To send the money, simply enter the relative amount and the name of the beneficiary in the space provided. That's all.
4) Satispay
With Satispay it is possible to send and receive money, buy online and purchase products even in those physical stores that adhere to the circuit. Available for the Google Play Store and App Store, the app can be downloaded to the smartphone after registering for the service for free. To do this, you need your personal data and some documents, i.e. your identity card, tax code and IBAN.
A clarification: the transfer of money with Satispay is only possible between registered users. So, when you need to send a sum of money to another person, search for it in your contacts, select her name and enter the amount you intend to transfer. Upon completion of the transaction, you will be notified.
5) Jiffy
It is currently the most widely used money transfer system in Spain for small amounts. Effectively Jiffy it has a great advantage, which is to be included in the services of some of the most important national banks.
The operating mechanism is also easy and convenient: you connect theIBAN of your banking institution to the telephone number of the person to whom you want to send money or from which you want to receive it and that's it. However, both users, in order for the operation to take place, must be registered to the service. The transfer is immediate.
6) Postepay
Who doesn't know Postepay? It is one of the best known and most used payment systems in Spain, also because it was developed and managed by the Spanish Post Office. Also in this case the transfer takes place in a simple and fast way between users who have the app and are holders of a valid Postepay card.
Each operation requires the payment of a commission equivalent to 1 euro, except for the transfer of sums of less than 25 euro, which is completely free. Postepay is accepted as a payment method by most online and physical stores.
Further Reading:
How to withdraw money from your TikTok account
How to delete or close PayPal account
How TikTok Gifts Work
How to send the same message to multiple contacts at the same time with WhatsApp for Android
What is a trojan virus?