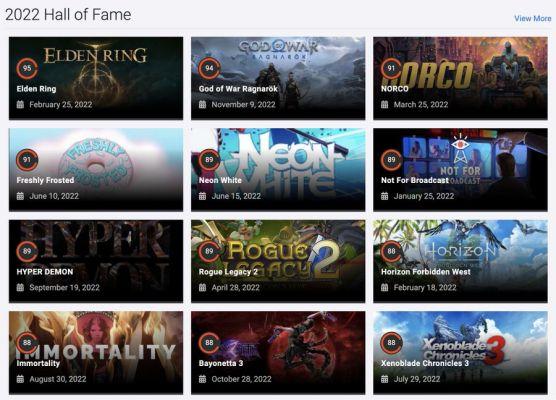 Whether it will be GOTY or not we will only know the 8 December 2022, but for now the opinion of the critics is very clear: God of War Ragnarok is not the best game of 2022. This is revealed by the data of OpenCritic and Metacritic, the two unique review aggregators in the entire video game sector.
As you can see based only and exclusively on the average grade, God of War Ragnarok fails in any way to remove the scepter from Elden Ring. The FromSoftware home game continues to have a higher average rating, albeit by very little. A confirmation of how the title set in the Interregnum, the second original work after Sekiro and after the farewell to Dark Souls (at least for now), is actually the best game of 2022.
At this point, it is difficult to understand who will be awarded the Game of the Year award. Surely, however, for the juries called to vote it will be difficult and easy at the same time to choose. Indeed, between now and the end of the year, of triple A qualitatively so beautiful they will never come out again. The real fight between the two contenders will therefore be between the Japanese-style work and that sequel to the 2018 adventure, which completely revolutionized the series and shuffled the cards on the table. Of course, perhaps the speech would have been very different if Starfield had managed to respect the release in this 2022, but as we well know the new Bethesda home game has been postponed to the first part of 2023. In short, there are no further competitors that could risk the victory of FromSoftware or Santa Monica.
God of War: Ragnarok is currently the #7 highest rated original game of all time, #2 in the 2022 Hall of Fame. pic.twitter.com/AhmYZthBDG
— OpenCritic (@Open_Critic) November 3, 2022
God of War Ragnarok will be available starting November 9, 2022. The game will be released for PlayStation 4 and PlayStation 5, thus marking the arrival of yet another cross-gen game, an inevitable situation given that so many PS5s have been sold. but far too few in order to allow all the public to get in touch with this sequel.