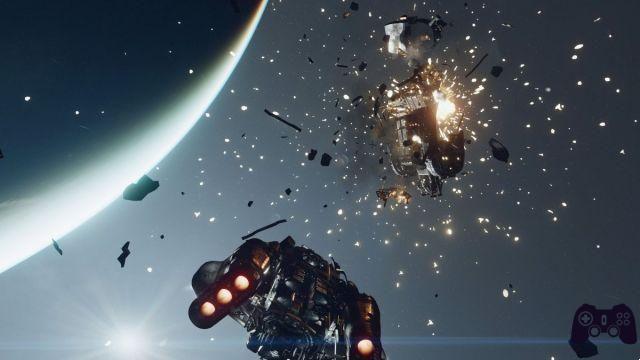 During a recent interview in the videocast of lex fridman, il game director Todd Howard revealed that thehe Xbox Series S/X version of Starfield has always taken priority under development (development towards which fans are literally elbowing), regardless of the acquisition of Microsoft. In recounting this specific production dynamic, the director also underlined the good relationship between the company and Bethesda itself, tracing the origins of this fruitful collaboration in the Xbox version of The Elder Scrolls III: Morrowind. His words should therefore not surprise in any way.
"When your company goes through a moment of change like this, no matter what, even if it involves someone you've worked with for a long time, you never know what to expect. I've worked with Microsoft since we started developing Morrowind on consoles. They came to us and told us we should make this game for Xbox, and I had a great experience with them when they were making it with Oblivion. The point is that we felt we had an excellent relationship with them, having understood the culture that characterizes them", said Howard, recalling, in fact, the previous and current working relationships with the company, and the collaborations together.
In telling the changes being acquired for Starfield he limited himself to reporting that this did not affect Bethesda's modus operandi in the slightest, given that as a company it has always given priority, with its projects, to a specific console. Furthermore, the means of the Xbox offices are welcome: "For us, the exclusivity of Starfield is not something new. While we've made some games for PlayStation, and I think PS5 is a crazy machine, we're traditionally PC developers, and with the transition to Xbox, that's become our primary platform. Like Morrowind, which is essentially an Xbox exclusive, Oblivion has also been an Xbox exclusive for a long time, accompanied by Skyrim DLC.
In conclusion, the director recalled that they have "made many games starting development as if they were all for Xbox. So starting development and saying we're focused on Xbox is in no way abnormal for us."