The month of October coincides with the arrival of a whole series of celebrations related to Halloween. It's the perfect time to enjoy a whole host of horror productions, and the gaming universe is also filled with a myriad of horror experiences with which to get some thrills. In all of this there is also the modder community that indulges in the creation of ad-hoc content, like this fantastic mod that adds a new Halloween feel to the beloved Stardew Valley.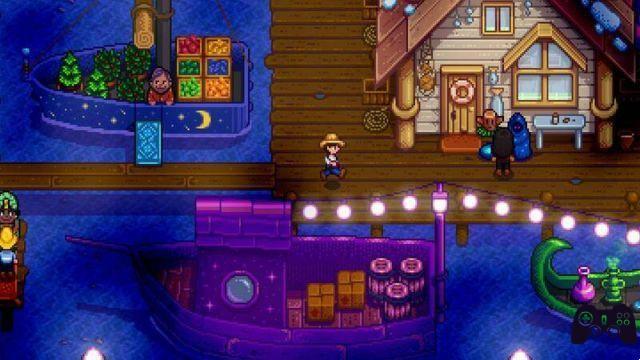 The mod in question is called IdaIda's Witchy Scarecrows, and acts in a simple but functional way in the game content, giving Stardew Valley (you can buy it on Amazon) an extra Halloween-style touch. In a nutshell, the mod modifies all the scarecrows in the game, giving them a new extravagant aesthetic that is perfect for giving the atmosphere that ghostly spirit that is appreciated by those who love the Halloween period.
The new scarecrow sprites follow the artistic style of the author of the mod, which fully reflects the traditional images we find on Halloween. In addition to the classic and ubiquitous carved pumpkin, among the many of the items featured in this mod are bats, half moons, black cats, hourglasses, pointed branches, eyes of providence and many other objects that will make your town nothing short of spooky and fascinating.
If you love Halloween and are a big fan of Stardew Valley at the same time, this mod is one of the fan-made content for you. You can discover a series of other details and find all the links necessary to download and install the mod in question on the NexusMod page at this address. Don't miss the opportunity to decorate your virtual space with a whole series of Halloween-themed objects in this hit indie.