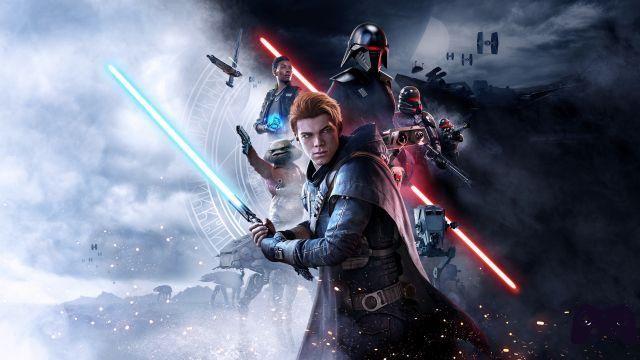 Welcome dear Holygamerz readers to this new review of the last chapter of Unchart… ah no wait, I'll start again. Welcome reader friends of Holygamerz in this new review of From Soft's latest effort… damn I was wrong again! You have to forgive me my dear readers, but Respawn Entertainment with Star Wars Jedi: Fallen Order he made it really big this time and I'm pretty confused. EA's Golden Goose (Tintafall, Apex Legends) has churned out a lot of title ambitious, set inside theexpanded universe of one of the most important sagas ever. Only a madman would have thought of amalgamating two of the gameplay most loved by gamers, which in their respective fields have now become cornerstones of gender. But you know, genius and madness they are two sides of the same coin and Respawn has already proven this once with Apex Legends. Wanting to dethrone the undisputed emperor of online multiplayer isn't exactly sane, but EA's development team reminded us that no one reigns forever. They will have managed to complete this new one as well crazy enterprise? Welcome dear readers to this new Star Wars Jedi: Fallen Order review.
Version tested: PC
Pure Lucasian essence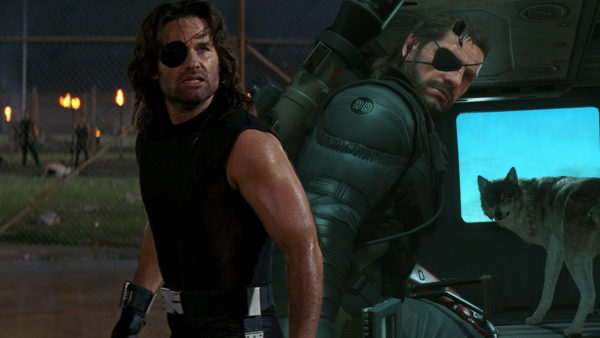 To learn more:
Cinema and Videogames: a comparative history.
It's been 5 years since66 order. The empire rages in every corner of the Far distant galaxy and l 'Jedi Order it is on the verge of total extinction. The few survivors try to stay alive as best they can, adapting to all kinds of situations. Ours is no exception Cal Kestis, a budding young Padawan, now a former pupil of the legendary Jaro Tapal. To survive, he uses his affinity for technology as best he can (a skill that seems to kiss every chosen one by the Force) as a wrecker on the planet Bracca. And it is among the remains of the now distant Clone War our adventure begins. Pad in hand (and only he I recommend), the first game sequences were immediately goosebumps. Everything, from the smallest details of the environment to the background music, Star Wars squirts from every pore.
Although you may not be viscerally passionate about the saga, it is impossible not to get excited in front of this pure Lucasian essence (pass me the term). But it's not just the atmosphere that excites us. Although the events on Bracca are only the beginning of the story, all the main mechanics and peculiarities of the new Star Wars title are concentrated there. One in particular, immediately makes us understand what the focal point of the experience is: history e characters. Star Wars Jedi: Fallen Order is a deeply title film, with both in-game and scripted scenes from direction shrewd and engaging. The characters presented on the screen are real and believable and the emotions they feel are evident and palpable, enhanced by awesome facial animations. The script, in this new one canonical chapter of the star saga, is far more exciting than many films on the subject. But Star Wars Jedi: Fallen Order doesn't stop there.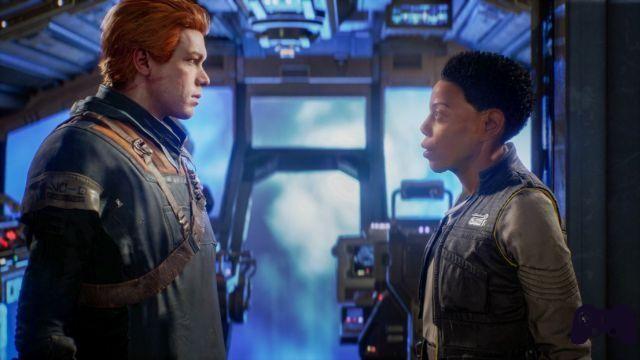 Ah, if Nathan also had the Force ...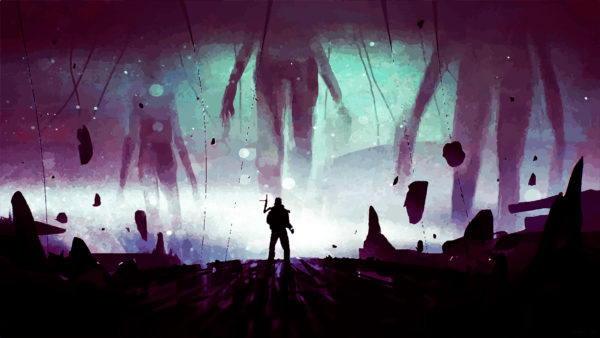 Incorrect video game:
Video games are children of the superman philosophy
If history is the focal point of experience, the gameplay it is absolutely no exception. Quickly escape from Bracca, rescued by an enigmatic former Jedi named Cere Junda and Captain Greez Dritus, we find ourselves immersed in the wilderness of Bogano. Here we are asked to find the mysterious treasure of the late Jedi master Eno Cordova, perhaps capable of restoring Order. And it is in this strange planet that the first of the title mechanics of the title is revealed: the puzzle-platforming. Cal has an amazing agility that allows him to climb and overcome any type of obstacle. Rusty pipes that connect floating platforms, holds set in the bare rock, vines hanging over the void: our young Padawan fears nothing.
But compared to Nathan and Lara, who can only rely on their muscles and reflexes, Cal has the Force at his side. Despite is not always accurate and sometimes arouse some moment of frustration, the Force allows us to interact with the surrounding environment opening ways for us otherwise impassable. We can block giant turbines for a few seconds and slide between their blades, slow down huge mountain diggers to use them as bridges or tear down already compromised walls. Being able to use the Force to overcome obstacles or solve environmental puzzles really is rewarding. The feeling of having the most powerful Jedi power the sense of immersion already enhanced by the aforementioned direction increases. But the Force, as you well know, does not only serve to open new paths.
The feeling of having the most powerful Jedi power at our disposal makes us feel like the chosen ones for a moment
Like Yoda in his heyday!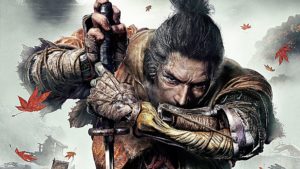 To learn more:
Sekiro is an easy game for masochists
Think of one of the best combat system In circulation. Done? Well, now take off the katana and put a lightsaber in it. Fighting in Star Wars Jedi: Fallen Order is a lot rewarding as punitive. The feeling of the death fight is palpable, a Perry badly calibrated and you wake up at the last minute meditation point visited. Sure you can lower the difficulty if desired, but it is evident that the experience was designed to be played by the Jedi Master and above. Only in this way does each clash become different from the previous one, every victory a conquest. But unlike some undead who can only increase stats and sword size, Cal opens up new paths in the Force.
In the meditation points, which act as checkpoint, it is possible to regain strength and invest experience points inside a talent tree. Some abilities only increase Life and Strength stats, but others allow Cal to use new powers both in combat and in exploration. We can like this deflect blasters automatically with the sword in the middle of a shot, reject those cursed Purge Soldiers with the Force causing them to crash or use in sequence two heavy attacks. All this certainly does not make us stronger, in Star Wars: Jedi Fallen Order the only real skills that really matter are your reflexes and your ability with the joypad. But being able to count on a wide range of different techniques allows a always new approach to combat, which will never bore us.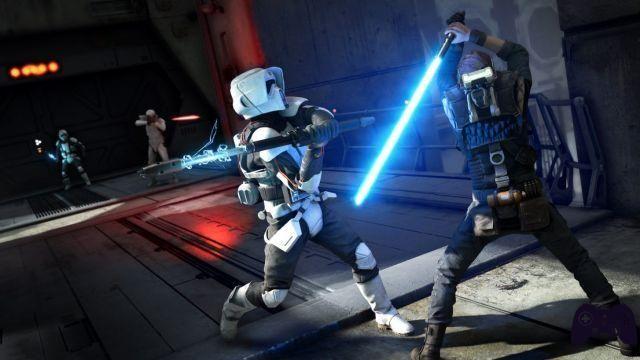 For a point Martin lost his hood!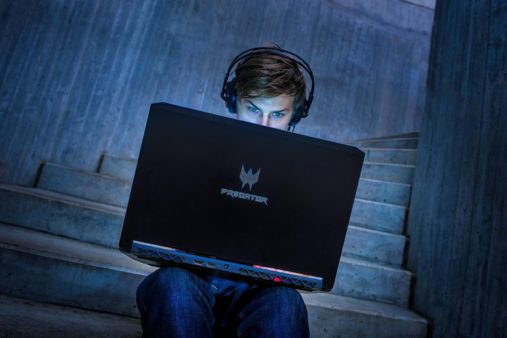 To learn more:
In search of the ideal gaming notebook: the weight of experience
We've come to the end of this Star Wars Jedi: Fallen Order review, and we've pretty much woven it only praise for this new EA title. Screenplay at cinematic levels, varied gameplay that combines the strengths of two videogame sagas of excellence. In this way it is a minimum title 9/9.5. Unfortunately there is a but in all of this. The Force is not very powerful on the technical side. And if some drop in framerate or some graphic glitch certainly can't bury a title of this kind, they can but take away the excellence. THE minimum requirements recommended are relatively low, but it's hard to imagine at what resolution a GeForce GTX 650 or Radeon HD 7750 will allow you to play at a decent framerate.
The game was tested with a mid-range configuration (NVIDIA GTX 1060 6GB, 24GB RAM, Intel Core i7-Q6700HQ 2.60 GHz) and high (Sapphire RX 5700 XT, Ryzen 7 3700X, DDR 4 Hyperx 32GB) and has always featured noticeable drops in fps with different graphic settings. They also turned out to be different graphic glitches, from vibrations of fabrics to flickering of lights and textures. Finally some commands came out unresponsive, such as the Stim's BD-1 (our companion droid who provides us with healing and more) and clinging. It's really a shame because, although Respawn Entertainment hasn't actually invented anything, what it managed to do with Star Wars Jedi: Fallen Order is miraculous, as you could read in this review. Only constant support from the development team will be able to give this new galactic adventure the excellence it already deserves.
Verdict 8.5 / 10 A Nathan Drake like you've never seen before! Comment What Respawn Entertainment has created with Star Wars Jedi: Fallen Order is miraculous. Mixing a Hollywood script with such a technical combat system and an almost Croftian exploration is not for everyone. The game engages and provides a good level of challenge when played starting with Jedi Knight. The only drawback that it is hard not to notice are the drops in framerate and the different graphic glitches, which unfortunately dirty an equally perfect experience. Pros and cons
✓
Film script
✓
Challenging puzzles and platforming
✓
Rewarding combat system
x
Framerate drops
x
Graphic glitches
x
Some unresponsive commands