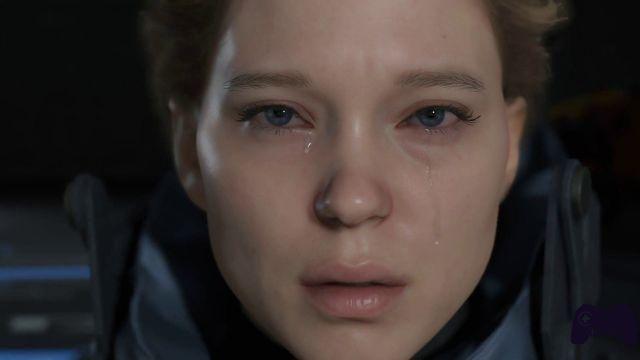 Untie video games and feelings? Impossible, they are often the same thing
It seems absurd that in 2020 someone still sees feelings in video games. They are pure entertainment, aren't they? The entertainment of about thirty hours, to buy and then exchange for something new. With another thirty hours of entertainment, of course. A vicious circle of buying to save on the next purchase, of records that come and go from the shelf and on which we always have something to say. An eternal loop of trading in which feelings must not enter, because the only ones who really have to thank are those who make them. You pay him good money, those two damn records. Among other things, even talking about discs is now obsolete. We are in the digital age, why take up space with old physicists?
Yet here I am, defending a category that now seems indefensible. I'm talking about those who happen to have a bad heart, as if they did lost a piece. Confused, dazed by that strange feeling for days on end, they eventually go back to their room and look around. And there it is the missing piece: sliced ​​neatly, maniacally displayed on the shelves in plastic boxes. The more we take care of it, the better we feel - as if they were Horcruxes straight out of Harry Potter. I commit myself, aware of the consequences, to defend the category of patients by definition of affective gaming.
Don't know what affective gaming is? Let's fix it right away.
Currently there is not much talk of affective gaming, but the paragraph below could be the closest to its definition.
Whether referring to transient states of a few seconds, or whether the emotion persists for the duration of the video game, the player participates in a self-controlled arousal experience without a precise object and this interaction is undoubtedly of scientific interest.
Giulia Gargaglione, "Emotions in video games: what is affective gaming?"
What it tries to tell us is that video games point to exploit emotions of the player, leverage man's natural instincts to achieve aroused mental status. In short, they would like to create a state of mind that involves him in the game, to the point of leading him to create a "story within history" through unleashed emotions.
But this is too scientific a definition for what I mean, and too limited within the digital tracks of a video game.
What am I talking about ?!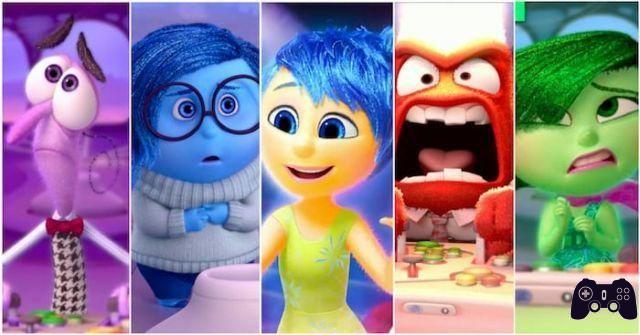 Video games and emotions A story of pure madness
I said it in the title, "video games are my feelings"And often I just can't disconnect the two. I'm not even able to study the situation academically. So I repeat it: in video games I put feelings, emotions, involvement, emotion, and I carry them with me after turning off the TV.
After Death Stranding I can no longer turn it back on so it makes me cry "that scene". On Kingdom Hearts III I already had bright eyes at the intro, the meeting in the church between Cloud and Aerith gave me chills: in HD it was as beautiful as I always imagined, even more. The Assassin's Creed Valhalla trailer? Again, only the song was a shock. I only need two minutes of CGI trailers and I remember every Assassin's Creed I've played, every book I've read about the series.
I think about the stories, the feelings of the character.
I identify with it, and when the cursed screenwriter kills someone I want to strangle him. But I don't want to forget the developer category: those who sweat over the video game for years and years, practically only taking insults. They also often work past the exit, and if a square pixel has escaped them they deserve a skimpy 6 in a review. Ah, but the story was really good huh, too bad you spoil that pixel.
I am here to defend hard and heavy work, but also my category of people - those who just play, without many complaints. We know well that to get something "as I say" we should do it ourselves. But we are lazy and the developer work is heavy, and you make money and maybe not too much satisfaction - read "Death Stranding is not the GOTY". Sometimes, among other things, we don't even understand everything about what the creations of others want to tell us.
In short, we are content to get excited with the work of others.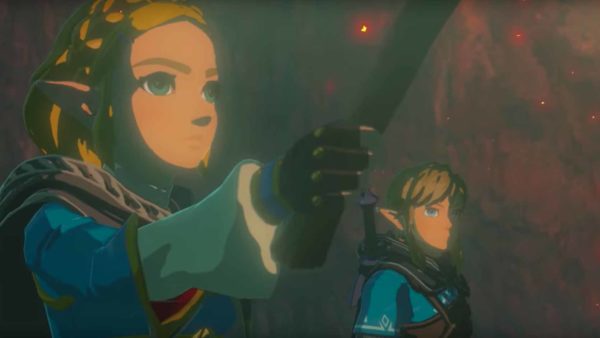 Why video game? A different view on the emotions of video games
We are content to be so involved by cry ourselves if a character is killed, and of that unhealthy fury of wanting to enter the TV to give them to that arrogant villain. We are childish: we have fun, we get angry, we frustrate with little, and at our age we are still with the pad in hand.
At our age BB softens us, and the scene of Ace dying makes us stay like dogs every time - "what if my brother was there?" IS we don't even make money: just teasing.
We are subjects of study behind the plexiglass.
We are, to the point that the definition of affective gaming takes into account only what the video game does. We believe in video games, yet we are slaves to a machine which makes emotions a very powerful lever towards our portfolio. We are not dumb: we do not miss the slightest mistake in a video game, we are attentive to the framerate. Yet here we are, with tears in our eyes at the umpteenth loss.
We are always sitting on the sofa with the joypad glued to our hands, and even the most defective video games do nothing but make us feel obliged to thank those who allowed us to play them. Our hands shake a little every time we take our wallet out of our pocket to give the money to the zaibatsu. We insert the record, still shaking - a bit of emotion, a bit of fear that the hype has created enormous expectations. But yet, every time, we can only thank: thank video games and those who developed and designed them.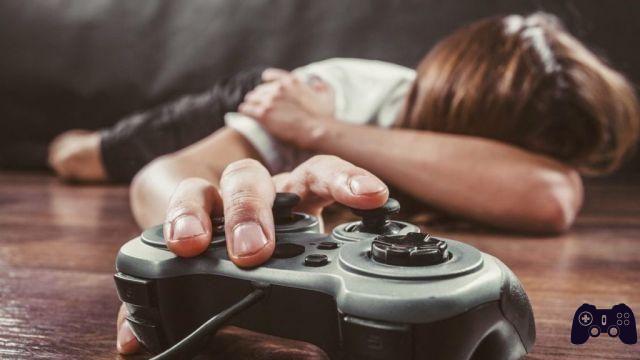 Thank you for video games, disposable pieces of plastic? Do you really get attached to an object? Of course I do, yes. But video games are not physical objects that I connect to emotions. The story they tell definitely yes, but not only that. I look at everything around me. I look back to when I had a hat at work and come home, frustrated and humiliated, and I turn on Beat Saber to let off steam. I think of the virtual reality of No Man's Sky VR, which also bewitched my friends from pichciaduro and PES. To augmented reality that helped surgery. I remember Pokémon Red teaching me English even before I knew there were other languages. I scan the cover of a random Ninja Gaiden, look at the old gray and dusty PlayStation from centuries ago and remember that they are gifts. I remember nights on a crazy floppy disk with my mother and my aunt, I read about those who lived video games with their father and I find myself a bit and I am also moved.
And it's not just about me ...
I look at the software houses that have done everything to let us play even in quarantine, even shooting themselves in the foot. I read about people who have known voices from a microphone, and are so fond of them that they wanted to remember a friend they have never even seen. And I don't forget, I can't, that video games have helped me to accept a goodbye. In all this I see nothing strange or wrong, yet, amazed, I must take note that it is a reason for study. I must take note that all of this is not only considered a disease, but that it is also reason for derision while I defend a lost cause.
Let's do this, I propose it to you a definition by affective gaming:
Affective gaming is a link between the world of video games, even outside them, and the feelings of the player. It can make you cry, laugh, anger across the screen with a simple soundtrack. The player is aware of this, yet for some sadistic reason it is he himself who closes the lock and throws the key away.
So yes: I love video games and how, without even a "sorry".