Black Friday 2022 has finally arrived, and with it, so have they the long-awaited offers from Amazon for this closure of 2022. The discounts, moreover, have not disappointed expectations at all and, since midnight today, they have given us the opportunity to buy a multitude of products at very discounted prices, some with such large stocks that the offers are still available, as we are telling through our dedicated press review.
So, after opening the morning by offering you some of the best gaming-themed offers, let's now return to the theme of video games by offering you this excellent Amazon proposal relating to the always excellent DualSense pad for PlayStation 5 which, thanks to the portal, is today even 29% off, thus costing just €49,98, instead of the original €69,99!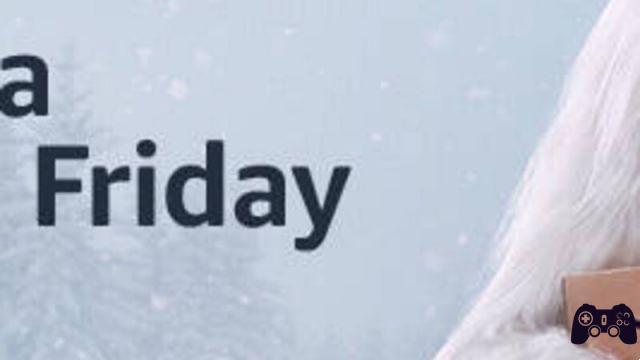 It is undoubtedly a really excellent price, especially considering that console hardware, especially in recent years, is undergoing very few price fluctuations, as also demonstrated by the always very high price of Joycons for Nintendo Switch.
That's why we suggest you don't miss this opportunity, also because the Dualsense pads are excellent not just for PS5, where they (obviously) give their best, but also for PCs, being now fully compatible with Windows systems.
Beyond this, we are talking about a pad which, since its debut, has positively surprised the market, thanks mainly to the immersive haptic feedback and to the dynamic effects of its triggers, which can respond with more or less resistance to certain solicitations, trying to give a more realistic feedback from the interaction with certain video games.
Considered the best gaming pads currently out there, the Dualsense for PlayStation 5 create a unique immersion, and are one of the many strengths of the splendid fifth generation PlayStation.
Read also: The best deals of Black Friday 2022
That said, we just have to send you directly to the Amazon page dedicated to the promo, so that you can purchase before the offer ends or, worse, the discounted products are sold out. Before doing this, however, we think it is worth reminding you that, in order to save a little more, it is useful to activate a subscription to the Amazon Prime service these days, thanks to which you can take advantage of fast shipments and, especially, free! Not to mention that the first 30 days of service are free!
Furthermore, before completing your purchase, we strongly suggest that you also subscribe to our three Telegram channels dedicated to offers, with specific channels dedicated to: Offers, Hardware & Tech and Clothing and Sport. Happy shopping!
» View the offer on Amazon «
Follow us and always stay informed on the best offers!
Events » Amazon Prime Day | Black Friday
Offers and Discounts » All offers | Discount Codes
Telegram channels » General Offers | Hardware & Tech | Clothing and Sports
Buying guides » SOS Home & Garden