A little less than a week after the return of Silent Hill, lovers of Konami's survival horror series continue to carry on more than a few chats about the new games announced. Among these there was also the much rumored remake of Silent Hill 2 developed by Bloober Team together with some important personalities who gave life to the original chapter on PlayStation 2. Now, just one of these figures wanted dispel a myth which had been going on for years.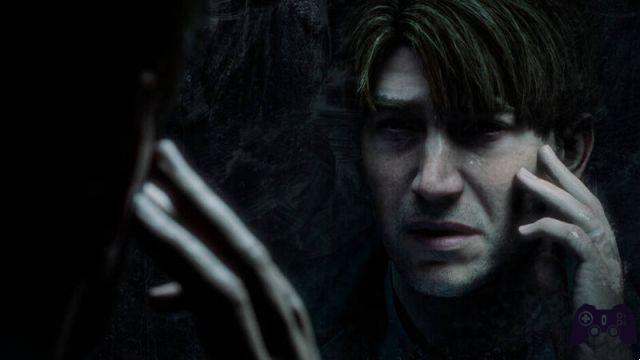 This is Masahiro Ito, the art director who was responsible for designing and creating all the monstrous creatures present in Silent Hill 2, yes including the iconic Pyramid Head. Just recently Ito opened up to several discussions with fans of the horror series on Twitter, and among them the art director wanted to reveal a false myth that the fans of the second chapter of Silent Hill had now established as something concrete and premeditated by Team Silent.
Specifically, we're talking about an iconic scene from the original Silent Hill 2 where James, the protagonist, stands in front of a mirror. This very scene was among the most discussed by the fan-base of the Konami saga, so much so that, over time, many have come to see symbolism in it inside it, with James' gaze in the mirror's reflection appearing to be looking directly at the player.
Now, in a recent Tweet, Masahiro Ito debunked this myth, going on to declare that James doesn't look at the player at all in that iconic scene. To demonstrate this thesis, Ito has also published an image with very high lighting, which reveals that the gaze of James's reflection does not care about the presence of the gamer beyond the monitor. Who better than someone who actively worked on the original game to dispel or confirm this myth?!