More and more modern gamers tend to want to play their favorite titles in comfort. Nowadays the whole gaming sector is constantly expanding and evolving, so much so that more and more brands invest in this industry. One of these brands is certainly that of secretlab, a brand of great quality which, over the last few years, has allowed us to enjoy many wonderful gaming chairs.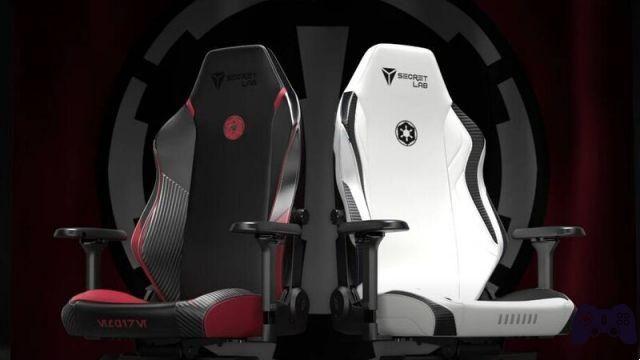 As Secretlab has accustomed us by now, it never goes too long before you see a brand new collection of gaming chairs. In the past we have already been able to lay eyes, but also our hands, on some high quality chairs all inspired by the best video games on the market. But the Singaporean brand does not focus only on the most popular videogame franchises, and the brand new ones Star Wars themed chairs I'm the perfect example of that.
We are talking about the Star Wars Imperial Collection, a real new collection of gaming chairs including various accessories inspired by the franchise set in the far distant galaxy. As the name of this collection suggests, the two versions of gaming chairs proposed by Secretlab are inspired by faction of the Imperials and both the design and all the details on the two products take up both the colors and logos of this political body.
As has already happened in the past, this collection is already available for purchase on the official Secretlab website. If you are a big fan of the Star Wars saga and have always had a sort of fascination for the Empire, you can make one of these gaming chairs yours by clicking on this address. Obviously, there are many other chairs that pick up on them styles and designs from other video games, TV series or even anime, for example, we advise you not to miss these Naruto and Overwatch 2 themed chairs.