From the dawn of video game history until today, one of the most popular genres is certainly that of RPGs. Also called RPGs, by now we can find a myriad of different experiences in terms of themes, storytelling, settings and general moods. Over the years it has also mixed a lot, but the mechanics that have made millions of fans fall in love with it have always remained at the base of the videogame role-playing game from the very first experiences.
To date, the market is full of RPGs for all tastes. For those who love classic fantasy, but also for those who love to throw themselves towards a future fromestetica Cyberpunk up to pure science fiction. In this guide you will find some of the best exponents of the genre, but before starting we remind you that, among the other guides available on our Game Division pages, you will also find one dedicated to the best JRPGs or, if you prefer, one dedicated to the best Final chapters. Fantasy.
The best RPGs
The Witcher 3: Wild Hunt
Elden Ring
Mass Effect: Legendary Edition
The Elder Scrolls V: Skyrim
Fallout 4
Divinity original sin 2
Assassin's Creed: Valhalla
The Outer Worlds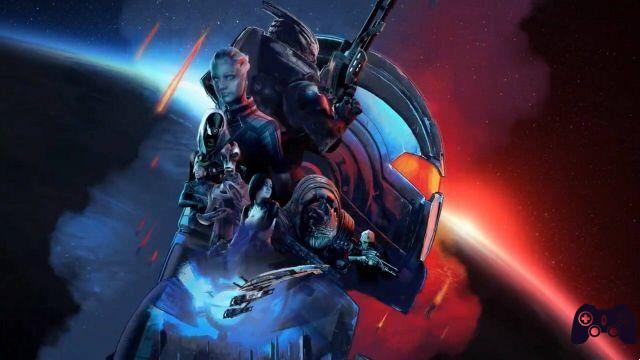 The Witcher 3: Wild Hunt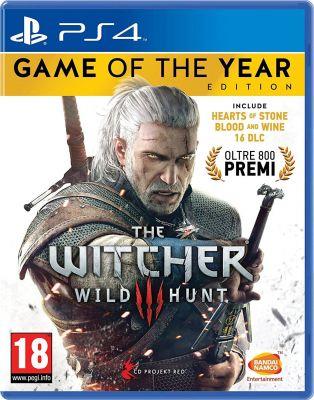 The Witcher 3: Wild Hunt
is considered one of the masterpieces of the genre. The title of
CD Projekt
mixes the most classic RPG elements with a rich storytelling and a pre-set character with great character and iconicity. Inspired by the stories of the Polish writer Andrzej Sapkowski's book series, The Witcher 3: Wild Hunt will immerse you in a fanatsy world full of variety and with always different characters and creatures, so as to give you hours and hours of fun. The GOTY edition also includes the Hearts of Stone and Blood and Wine expansions. If you are not satisfied yet and want one more reason, know that a completely free next-gen update has been available since December 2022, which adds ray tracing and significantly improves the graphics of the game. This update is obviously intended only for PS5, Xbox Series S|X and PC.
See on Amazon
See on eBay
Elden Ring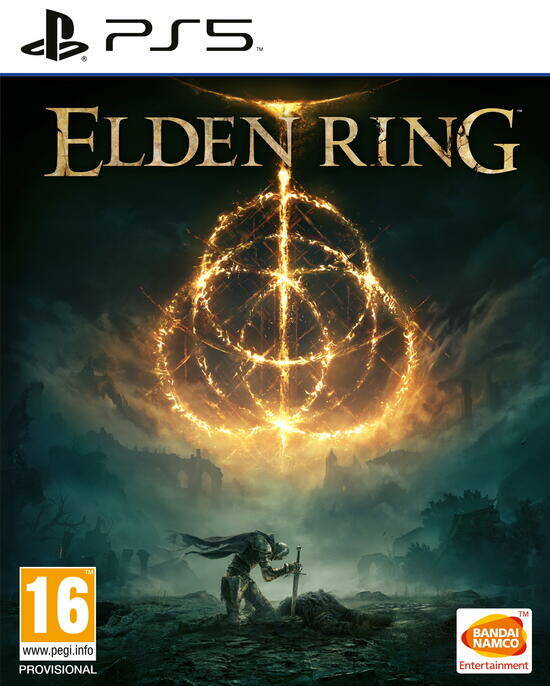 Although it is part of the soulslike genre, Elden Ring also embodies a whole series of pure role-playing characteristics.
The new effort of From Software
is already one of the most popular video games of the year, and this certainly owes it to the great quality with which it is presented on the market. As the Japanese team has accustomed us, even in Elden Ring we will take possession of an avatar that can be customized in all its physical aspects but not only.
The open world experience has no shortage of attributes to evolve over time
and skills to learn along the tortuous path to finding the Ancestral Ring.
See on Amazon
See on eBay

Mass Effect: Legendary Edition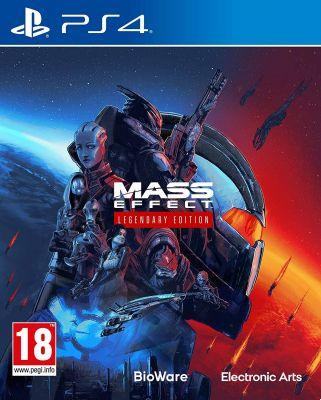 The Mass Effect saga is a real cult for fans of role-playing games and science fiction. We are talking about an epic that will take you to explore a galaxy full of all different planets, inhabited by races with their own ideals and unique motivations. The recent
Legendary Edition
allows you to enjoy the first historic trilogy, with an almost completely revised first chapter that is still a great little videogame pearl today.
See on Amazon
See on eBay
The Elder Scrolls V: Skyrim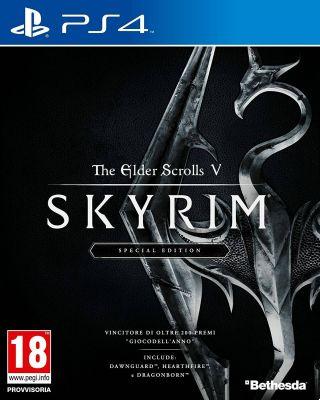 The Elder Scrolls V Skyrim
needs no introduction. Bethesda's fantasy RPG, originally released a good ten years ago is still on the crest of the wave. The title was revived on PS4, Xbox One, PC and Nintendo Switch in a Special Edition which made it even more beautiful. Together with the basic experience, all the DLCs and some small aesthetic refinements have been added, including the change of color palette. Skyrim remains a practically boundless open world RPG, which, if you love immersive worlds and fantasy atmospheres, you can explore for hundreds of hours without ever getting tired or bored.
See on Amazon
See on eBay
Fallout 4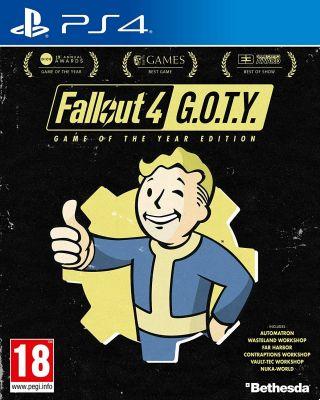 In addition to The Elder Scrolls, Bethesda also has a post-apocalypse RPG in its ranks. We are obviously talking about the Fallout saga, which, after moving to the third person with a beloved third chapter, has become one of the cult series for lovers of the genre.
Fallout 4
it's starting to have a few years on its back, but with the GOTY version you'll be able to get lost in the wastelands for endless hours of gameplay. A next gen update is also coming in the first months of 2023, completely free and which will make the game even more aesthetically beautiful.
See on Amazon
See on eBay
Divinity original sin 2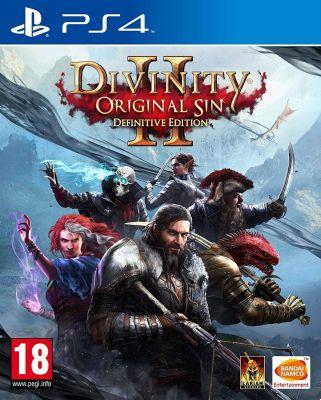 Now the time has come to throw ourselves on an RPG with a much more classic mold.
Divinity 2 Original
is undoubtedly one of the most beautiful tactical and isometric RPGs around: Developed by the talented Larian Studios, the Belgian development house that also currently has Baldur's Gate 3 in the pipeline, Divinity Original Sin 2 is certainly not a video game for everyone and certainly not the best RPG for newcomers to the genre. If, however,
you've already chewed some RPGs with complex mechanics
and you are looking for new challenges, it could be the right occasion to immerse yourself in its world, one of the best built ever seen in an RPG, as well as clearly inspired by a true legend of paper RPGs, such as Dungeons & Dragons.
See on Amazon
See on eBay
Assassin's Creed Valhalla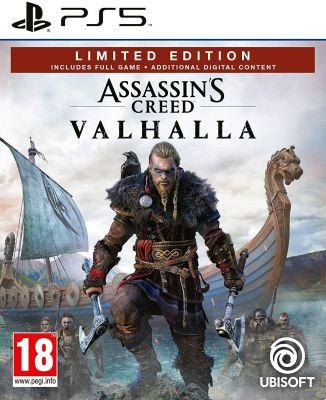 Although the saga did not start as a RPG, with the latest iterations of Assassin's Creed Ubisoft has thrown into the cauldron a series of mechanics that have brought the franchise closer to an RPG. It all started with
Assassin's Creed Origins
, the chapter set in ancient Egypt and which has evolved the game formula. This change then refined first with
Assassin's Creed Odyssey
, which took players to ancient Greece, and finally with the most recent
Assassin's Creed Valhalla
, the latest adventures in the saga that put us in Eivor's shoes at a time when the Vikings besieged the coasts of Great Britain. And it is precisely this last chapter that we recommend, also given the incredible support from Ubisoft with continuous DLC and expansions, which will enrich your evenings in front of the console or PC.
See on Amazon
See on eBay
The Outer Worlds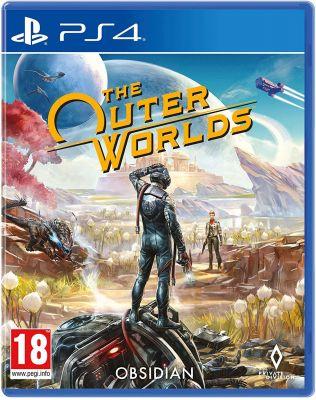 We close this buying guide with
The Outer Worlds
, the latest RPG from Obsidian Entertainment, which also hosts a number of developers of the first Fallout classics. The Outer Worlds, given these premises, proves to be one of the best sci-fi themed RPGs of recent years. The more classic mechanics of a RPG are flanked by a structure that takes something from the latest Bethesda productions, and a constant and sharp irony that will continually surprise you, the latter being one of the greatest strengths of the entire experience.
See on Amazon
See on eBay
How to choose a RPG to buy
Role-playing has its roots well before the arrival of video games, but thanks to this interactive medium we can say that RPGs have managed to evolve on several levels. From the first exponents of the genre in videogame format to today, things have changed, and today we can find all kinds of role-playing games. Over time, moreover, many RPG elements have also resulted in adventures with more action rhythms and more. In short, there are plenty of video games of this kind, and we have chosen only some of the best exponents of the genre that are not lost today.
For explorers of fantasy worlds
One of the progenitors of the modern GDR is without a doubt The Elden Scrolls V Skyrim. Although we are talking about a game from over ten years ago, still today Bethesda's fantasy RPG is an experience to be lived and lost in at all costs. If, on the other hand, you prefer a more classic RPG to the first person, the perfect choice is that wonderful one Diviniy Original Sin 2: an infinite RPG capable of giving you endless adventures.
The best sci-fi universes
RPG mechanics can be applied to any imaginary world, and thanks to this, players can take part in journeys to unimaginable destinations. If you prefer science fiction to fantasy, there are legendary experiences like the Mass Effect trilogy which you absolutely cannot miss. Also worth mentioning is The Outer World from genre masters Obsdidian: a space RPG full of comedy and irony, produced by some of the best talent that is currently present in the video game industry. Without forgetting about Fallout , which with its post-apocalyptic settings and inspired by the aesthetics of the 50s and 60s has a charm all of its own.
RPGs for all tastes
But it doesn't stop there, and given that RPG mechanics can potentially marry well with different contexts, there are a whole series of more atypical role-playing video games which, however, are nothing short of unmissable. The most recent certainly ends up among these Elden Ring, a title with strong RPG components but which, internally, offers players a particularly demanding level of challenge. The Ubisoft saga of Assassin's Creed, lately, it has expanded towards some RPG mechanics, and just think of how Valhalla has taken up and improved many of the RPG elements first introduced in Orgins and then in Odyssey.
Price
Even when we go to buy a video game, it is need to look at the price. For more modern experiences it goes without saying that the cost will be higher. Role-playing games, however, do not come out every day and it is very likely that in this guide you will find a title suitable for all your needs. When it comes to RPGs, however, the hours to spend in front of the screen are generally very many, so even a slightly higher figure than you predicted could be adequately rewarded with long gaming sessions.