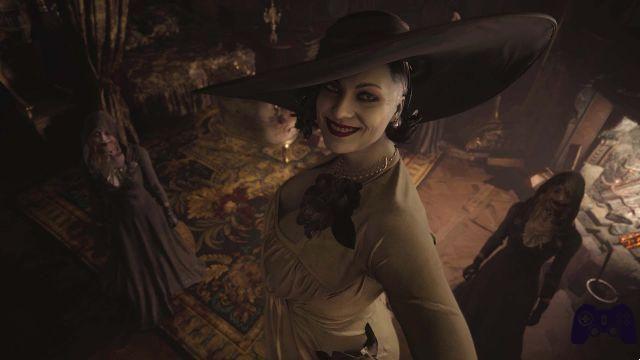 The Resident Evil showcase that aired in these minutes showed some interesting titles such as the remake of the fourth chapter of the series. In addition to this, however, the attention of viewers was captured by the trailer for the new Resident Evil Village DLC (which you can buy on Amazon). The latest chapter in the series is in fact ready to receive several new features.
Introduced by Duke's voice welcoming us to the showcase, the Resident Evil Village DLC trailer opened the evening by showing a new point of view on the title that could prove to be interesting. In Winters's Expansion of the game, in fact, about 16 years have passed since Ethan gave his life to protect his daughter Rose. In this DLC, in fact, we find ourselves playing the role of Rose who, 16 years after the events of Resident Evil Village, finds herself having to return to the village where Ethan faced evil. The girl has special powers that are fueled by her fears. Like any girl victim of a traumatic past, in fact, Rose too will be the victim of nightmares.
Furthermore, Resident Evil Village will have many other news thanks to this Winter's Expansion. In fact, the title will have a new third-person mode that will offer us a totally new point of view on the game. The new mode will also include some goodies such as the inability to rotate the camera to see the face of the protagonist who will turn around in order to prevent us from doing so. In addition, we will have the opportunity to try the new mode with a demo arriving today, before the launch of the Gold Edition containing all the contents announced in the evening, scheduled for October 28, 2022.
The Capcom showcase dedicated to Resident Evil was announced only a few days ago but immediately generated anticipation, especially after the first rumors that saw it as an event with a consistent duration. As for Resident Evil Village, the contents shown seem able to offer new life to the eighth chapter of the series.