During the last Tokyo Game Show, Capcom had hinted at a whole series of news coming for their franchises. There were also some updates on Resident Evil Village, with the Osaka company that had brought attention to the Story DLC arriving during the month of October, but not only. At that juncture, Capcom also spoke of a new event entirely dedicated to the survival horror saga, and now we have some more information.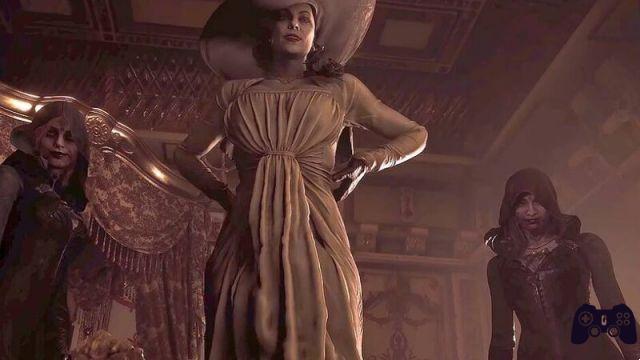 In these hours, Capcom itself has updated its Twitter account by publishing a post and a trailer related to Resident Evil Village Gold, the version that will include a number of extra content such as the third person mode, the Expendables mode and a new story DLC called Shadow of Rose, which will focus on the daughter of Ethan Winters. In addition to this, the company wanted to remind you that the Gold edition of Village (you can buy it on Amazon) is now imminent, since it will be released in exactly two weeks.
But the updates from the company don't end there at all, with Capcom also returning to talk about the next Resident Evil Showcase. We knew that the event dedicated to news on the survival horror saga is expected for this month of October, but we are not yet aware of a specific date. Capcom has however stated that the Showcase is now very close, which brings us very close to some news.
Resident Evil Village Gold Edition is just 2 weeks away!
The final act of the Winters' family saga is about to reach its finale.
We'll have more info on the next Resident Evil Showcase soon, so watch the clip below for a taste of what's to come. pic.twitter.com/jDmFEHTrhn
— Resident Evil (@RE_Games) October 13, 2022
Unfortunately once again the confirmation of a precise date is missing, but it is very likely that this new event could arrive at any moment. We are sure that on that occasion we will be able to take an even deeper look at both the Shadow of Rose DLC and the upcoming remake of Resident Evil 4, but who knows what other surprises it will have in store for fans of the Capcom series. We just have to wait patiently for a date and find out what's new.