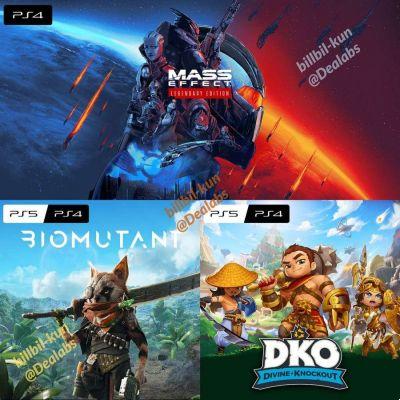 As we approach the end of November, curiosity is starting to rise as to what will be the next titles to reach the Sony PS Plus Essential subscription service. It should be remembered that, since the service has undergone a recent revolution, the Essential plan of the PlayStation Plus offers nothing but the usual three monthly titles chosen by the Japanese company. Now before the official announcement, there are those who would have been able to anticipate the identity of the three games which will be offered to subscribers for the month of December 2022.
As has already happened in the past, the editorial staff of Dealabs has once again revealed to us what are the probable December games of the PS Plus Essential (you can also subscribe on Amazon). It has been shown that the prompts of this French editorial team have always hit the mark and once again we are faced with an important anticipation. According to the editorial staff, in fact, one of the three titles that will be offered to PlayStation Plus subscribers next month will be Mass effect legendary edition.
But the recent remnant of the first iconic Mass Effect will not be alone and, as per tradition, will be accompanied by two other titles. One of this should be Biomutant; the action adventure and first work of the Experimento 101 guys that will take us to a post-apocalyptic world populated by anthropomorphic creatures. The last title, however, would be Divine Knockout DKO, a colorful XNUMXD fighting game.
PS+ Essential leak December lineup:
-Mass Effect Legendary Edition (PS4)
-Biomutant (PS5/PS4)
-Divine Knockout (PS5/PS4)https://t.co/Q1GIdSaWtC pic.twitter.com/jOIeuskNze
— Wario64 (@Wario64) November 29, 2022
These should be the three experiences proposed in the PS Plus Essential for the month of December 2022. To date, there is still no official announcement from Sony, but as already mentioned, the editorial staff of Dealabs has not yet made a prediction wrong. This does not mean that you can trust them entirely, and we still invite you to wait for the official announcement to have the definitive certainty that these are the new PS Plus titles.
Before saying goodbye, we advise you to visit our YouTube channel, where you can find videos dedicated to the gaming world at 360 degrees.