If you woke up this morning and noticed that your smartphone is not connecting to the Vodafone cellular network, don't panic! It is not yet time to throw your precious smartphone out of the window, the problem is not yours alone. Judging by the many reports, the Vodafone cellular network, and therefore also that of the virtual operator ho.mobile, they are having some problems.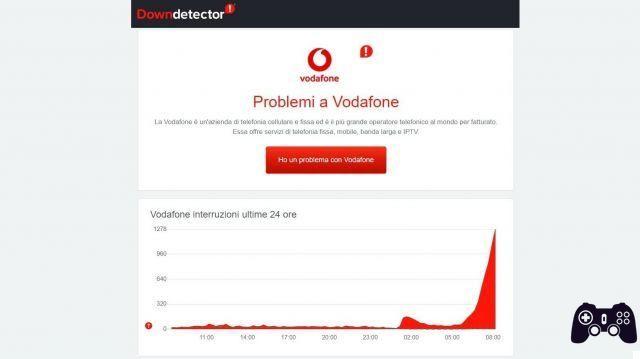 Reports are arriving numerous on the DownDetector.it site, a well-known portal that helps users report widespread malfunctions not only in telecommunications networks but also with regard to some more popular online services such as Gmail or Twitch.
Today some unfortunate users found a nice surprise upon waking up. Some users' smartphones Vodafone and ho.mobile this morning they were unable to connect to the telephone network of the red-dressed phone operator, resulting in inability to make phone calls or surf the net.
Judging from the report map, it appears that the fault is limited to Varese area, however, we do not know if these were only the fastest users to send their reports and if the problem can also be widespread in other areas of the territory.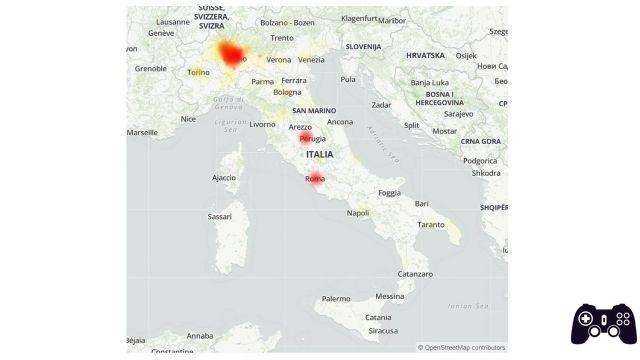 The nature of the disservice is not yet clear, however there is little to be done. Vodafone technicians are already working to solve the problem e we are sure that the telephony network will be restored very soon in its original state. For the moment you can do nothing but wait, therefore, and report the problem to the operator through the assistance numbers and their social profiles, on which they are usually very quick to respond.
Are you among the affected users too? Have you already reported to the operator what the problem is?
Update of the 19 / 01 / 2021 to the 10: 50 - Vodafone sent us a communication that clarifies what the situation is:
"We are aware of a temporary outage on the mobile network in some areas of Milan (Center and North-West suburbs) and in some areas of the provinces of Varese and Como. We are working to fix it as quickly as possible. We apologize to customers for the inconvenience ".
Inefficiencies, limited to a specific area, should therefore be resolved soon.
Update of the 19 / 01 / 2021 to the 11: 30 - Vodafone announces that the disservice has been promptly resolved, you are finally free to call and surf in complete peace of mind! If your smartphone does not automatically connect to the network, a restart will suffice.
The Samsung Galaxy Buds Live True Wireless (TWS) earphones are available on Amazon for just € 129,95.