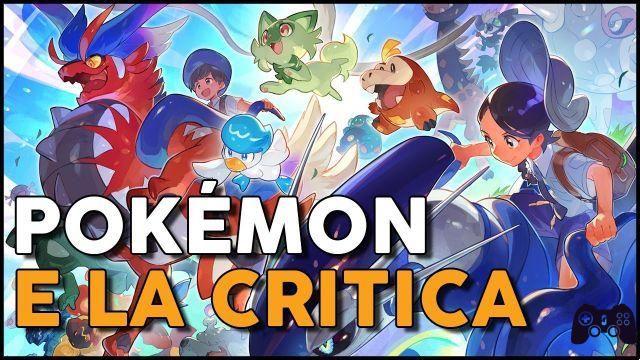 Despite the sales record, Pokémon Scarlet and Violet are far from being technically perfect games. In fact, since day one, controversies have emerged relating to the performance of the two titles, which have shown all the limits of the production of Game Freak and probably also those of Nintendo's hybrid console, now five years old and which has never really shone for its technical power. A few days after the release of the two games now the Japanese giant has intervened, which has decided to take the situation in hand.
Via Twitter, Nintendo of America has announced that the development studio has been working on a new patchwhich should arrive today. The update is about 1GB and introduces the Ranked Battles of Season 1, but the most important aspect concerns the elimination of some bugs and errors in the game. Hardly expect drastic changes, but it is very likely that this patch will simply be a new beginning in terms of technical support.
However, the Nintendo release, present on its official website, goes further. "We are aware that players may experience inappropriate performance. Our goal is to give users a positive gaming experience and we apologize for any inconvenience caused. We listen to all feedback and are working on some improvements for the games". reads the press release released in the last few hours.
In the near future it will therefore be possible to expect further patches. However, it is difficult to understand how much they will be useful to the cause: Pokémon Scarlet and Violet are born on a console that is now far too old and it is very probable that certain limits will never be exceeded. The cure of bugs and errors, however, certainly remains an important priority and it is probable that in a few months the two games will be able to become decidedly more stable than at launch.
If you love video games, we invite you to subscribe to our YouTube channel, where you will find video previews, reviews and insights.