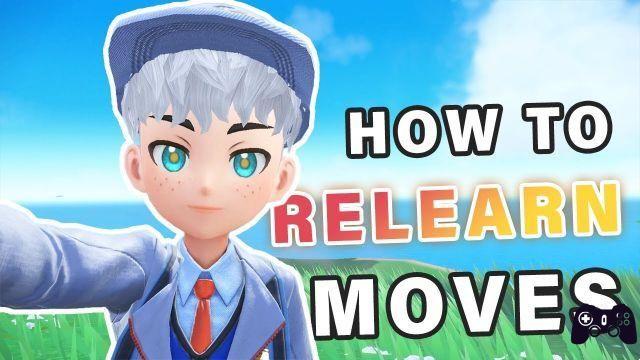 Once upon a time there was the move remover, one of the most important NPCs in the entire Pokémon universe; once upon a time because today, in Pokemon Scarlet and Violet it's gone. The latest chapter in the Pokémon saga, the first truly open world, has brought several innovations within the game formula and among new pokémon, legendary motorcycles and many technical problems we also find improvements in terms of simple quality of life. Relearn forgotten moves in Pokémon Scarlet and Violet no longer involves interaction with the good old NPC Eliminamosse how much more than just navigating the game menu.
So let's go and find out how to make our Pokémon learn the old moves, so as to be able to better enhance one's evolution of Eevee or one's legendary.
Do you need a hand to proceed in the game? Come and discover our complete guide of Pokémon Scarlet and Violet.
How to relearn forgotten moves in Scarlet and Violet
During the growth path of a pokémon it is substantially normal to make him forget some moves in favor of others, especially if you intend to approach the competitive universe. In the old chapters the elimination of moves in favor of others was linked to the interaction with a particular NPC while in Scarlet and Violet it was decided to follow a leaner line of thought.
First you need to press the X button to open the appropriate menu and select the pokémon whose move pool you want to change. At this point by pressing A it is possible to bring up a drop down menu with 4 different voices inside:
Remember moves
Forget a move
Use a TM to learn a new move
Logout
At this point it is very easy: having a free slot in the pokémon's move park, just click on Remember Moves to choose the technique you prefer from a long list. This innovation, brought first in the saga by Pokemon legends: Arceus, it is particularly convenient especially in relation to the presence of the auto battle within the game.