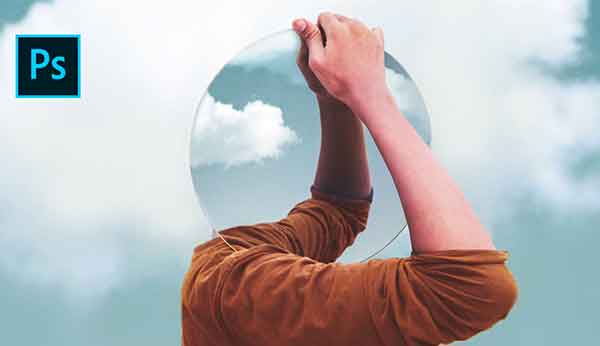 Now in use for many years, the Photoshop program allows you to edit photos and make them perfect. The use of this software is not as simple as you think, as it takes time, study of the theory, dedication and desire to explore every little feature of the program to squeeze it to the fullest.
In this article, we are going to list the first steps to start using Photoshop. To do this we asked for help from Salvatore Pumo, an expert in photoshop as well as graphic design, who with his blog offers highly professional photoshop tutorials to the community.
The graphic processing, possible through this program born in the 90s, is so wide and vast, that it has made it an indispensable tool for many professionals.
Think of cartoonists, architects, designers, photographers, retouchers, those who do small 3D works and so on.
But what are the first steps to use Photoshop, the graphics, photo editing and, more generally, program specialized in digital image processing?
Spend time exploring the software
As mentioned at the beginning, spending time to explore and examine the program is the first step in becoming familiar with its use. Unraveling all the functions in one go is almost impossible.
Photoshop is a program which must be studied, which requires perseverance, patience and willpower.
You have to experiment, try, make mistakes and correct your shot, until you reach the finish line.
Watchful eye and reading many guides
If you are a good observer and know how to have a watchful eye on the things that interest you, take advantage of this skill to learn how to use Photoshop.
What you need is to create your own working method, your own modus operandi that can only be born by observing those who know more than you and modeling what you understand according to your needs.
Precisely because of this remarkable gift for observation, we also recommend that you read many guides and generic photographic books on the editing.
Readings will be able to indicate the strictly necessary effects to improve and optimize the photos, which will then make you operate on the software in a decisive and targeted manner.
Develop your curiosity
Having a propensity for observation also means being curious, and the curiosity to learn how to use Photoshop is of fundamental importance.
La thirst for knowledge it pushes you to tinker with the program to identify those tricks and special effects that can make the images you work on simply perfect.
Once you've mastered the ABCs, you don't have to stop getting curious.
Know, in fact, that Photoshop is constantly updated so from time to time you will always have to fine-tune your cognitive propensity to learn the new features of the software.
Watch the tutorials and dress in humility
Consider that on YouTube or more simply on the internet you will always find videos able to show you how to move within the program.
Although there are few in Spanish, carefully observing the images that the video proposes can be a valid help to learn the basics of this complete graphics software in every aspect.
Also try to always be humble. Be ready to ask for help when you need it, to get advice and suggestions from those who know more than you.
After all, no one is born a master, and only with time and with the precious advice of those who have made this learning path before you, will you have the opportunity to create your skills in using Photoshop.
Follow courses and subscribe to forums
Frequently, experts in the sector hold courses or workshops capable of transmitting the basic notions for the use of this program, which is so useful for those involved in graphics and photo editing.
If you take part in these courses, you will have the opportunity to acquire all the suitable tools to handle various situations. From here on, you can move on to more advanced courses that are focused on advanced aspects of the "photography" subject, all to hone your knowledge.
Also to facilitate the study of the program, you could subscribe to the forums, attend communities or photoclubs, to approach other people and exchange advice and opinions with them.
In this way you can interface with multiple points of view, and also find the solution to your problem more easily than you imagine.
yes self-critical
As we have already told you, to learn Photoshop you have to experiment, try and make mistakes.
Indeed, from your mistakes and your sense of self-criticism you can get great food for thought to improve your skills and your techniques. Obviously at the beginning you will never be able to retouch an ad hoc photograph, but it will be from that mistake that you will learn to use a certain function of the software well.
No one is up to criticizing your work other than your ability to recognize your limitations.
Learn to observe your works as if they were not yours and identify the mistakes made and then correct the shot.
Indeed, precisely in view of this severe spirit towards you, always treasure all the advice that is given to you, talk and compare with others in the sector and learn to draw conclusions. In time, everything will take on the flavor of victory.
Further Reading:
Photoshop vs Lightroom: Which Should You Use?
How to change eye color, all methods
How to Install TWRP and Root Galaxy A7 2018
How to remove the background from an online photo
The ultimate guide to Photoshop Express