These are very difficult days for Overwatch 2 and Blizzard, with the US company having to work hard to solve most of the problems affecting the new free-to-play. On these shores we have already reported several times what are the main problems that have emerged in the game these days, but apparently there is still no peace for the title of the moment. Now, according to Blizzard, the studio has been forced to temporarily remove two heroes.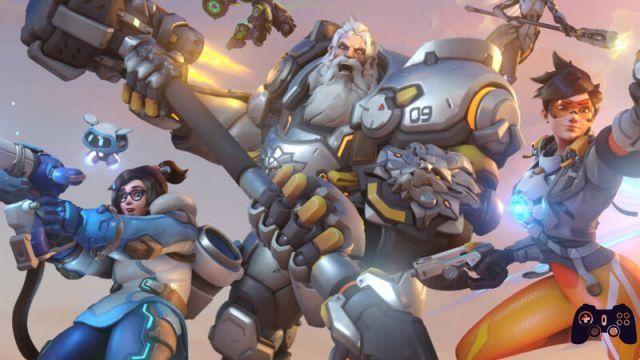 It is Bastion e Torbjörn, two heroes present since day one of the first chapter of Overwatch. According to what Blizzard declares, the two characters have been removed from almost all modes of the new chapter of the hero shooter due to some bugs. Both heroes have problematic skills, and in these hours they are under the watchful eyes of the developers, who will try to solve the problems in the shortest possible time, so as to throw the two characters back into the fray.
The announcement came in these hours through a post published on the official Overwatch Twitter account where, in addition to informing us of this situation, it was underlined how Bastion is currently unusable in all Overwatch 2 modes (of which you can buy a packs on Amazon). Unlike the robot, Torbjörn is only playable in quick play mode, while to use it in the other modes you will need to have a little patience.
QUICK PSA
Bastion and Torbjörn will be taking a quick trip to the workshop while we iron out a few bugs in their ability kits!
️ Bastion will be unavailable in all modes during this time, while Torbjörn will still be playable in Quick Play. pic.twitter.com/ghjLL5KV7b
— Overwatch (@PlayOverwatch) October 10, 2022
These bugs to the skills of the two heroes go to add to all the other issues that accompanied the first week of Overwatch 2's life. Not a simple launch for Blizzard, so much so that even the game's User Score on Metacritic is being stormed by an avalanche of negative reviews. What we can do is be patient and trust the Blizzard team, which has already repeatedly stressed that it is working to allow everyone to enjoy a satisfying experience with the new free-to-play chapter of this franchise.