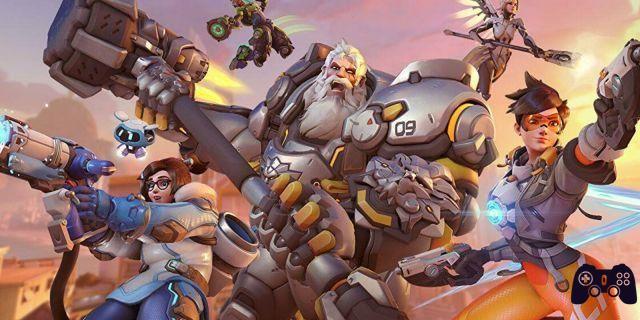 One of the most original traits of Overwatch 2 is to be able to create custom modes to play with your mates and friends, or with other online enthusiasts. Creating a game mode means building a real one experience with rules chosen by the author, declining in ways that are also quite particular and out of the ordinary. Once everything has been created, as in the most classic of online fps that offer this possibility, it is necessary nominate her so as to identify it among the others. In recent days one of all has captured the attention of fans and upper floors, identifying itself with the name of "Sexual Assault Simulator".
Do not let your children play Overwatch. My 12yo son found custom games within it, one called, 'sexual harassment' and one game that simulated the female characters being raped. Thankfully my son realised it was bad, closed the game and told me. Don't play #Overwatch
— Lynn MBE (@Lynn_McGoo) October 23,
All this prompted the Twitter user Lynn MBE to publish PSA for anyone who might come across it, so as to report everything not only to fans of Overwatch 2, but also to those responsible, for a prompt removal (especially when we are talking about a title that has tripled its users compared to its predecessor). Based on his experience, in fact, it was his 12-year-old son who entered the mode, immediately closing the game. In the description to accompany this particular mode of Overwatch 2 the experience is introduced as follows: "This is version 1.2 of the new and unique sexual harassment simulator. Find new friends, live a normal life and have a baby!"
In the "Sexual Assault Simulator" mode, attributed to YouTube user Amatsuhikone, the player can only use Cassidy as a hero (which is probably not a coincidence), and will have to face a group of exclusively female characters. Among the actions that can be performed, they all recall sexual harassment on the screen, with the aim of making the enemy heroes "pregnant" by force, so as to generate a Torbjorn robot at the end of the game that simulates the features of a child. Everything was playable via a custom game code already in Overwatch 1 in January, to then be updated after the release of Overwatch 2.
A Blizzard spokesperson intervened on the matter confirming that: "We immediately removed the game mode created by the user unaware of its existence. We are continuously working to improve automatic filters to prevent inappropriate user-created content and manually remove any that are not caught by the system." However from PCGamer they report that Blizzard seems to have only removed the mode from the list, without touching the unique code five-digit that allows the mode to be played, thus still remaining available on overwatch 2, and facilitating a possible future republication.