For several weeks, various information relating to Oppo's Find X3 smartphone range has been circulating on the net, with most of the specifications now appearing to have been fully confirmed. One of the devices, however, appeared in a new benchmark. Oppo find x3 it disappoints a bit in the results but there is a good reason ...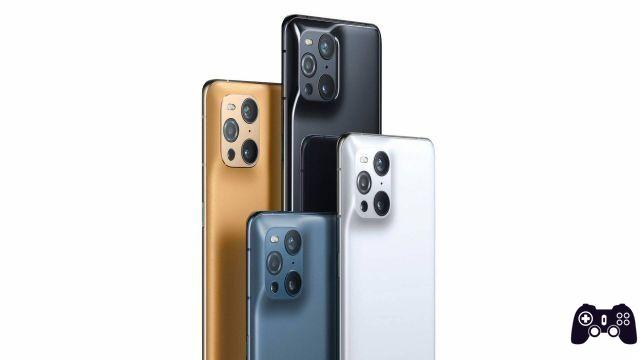 It was the ever-attentive Digital Chat Station leaker who spotted it Oppo find x3 among the results of the mobile version of the benchmark Geekbench, smartphone that appeared with the code name PEDM00.
What should in effect be the next flagship of the Chinese company has achieved results that are not surprising in the performance test and, as the most observant will have noticed, it seems to mount a Qualcomm chip with the model number under the body sm8250, which is what is commonly called Snapdragon 865 +.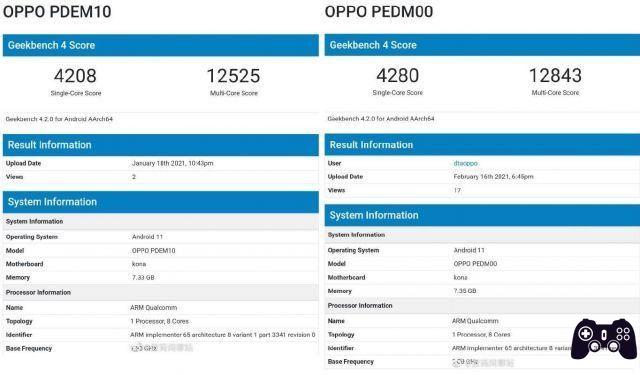 According to the leaker it would be a prototype which uses an old version of the chip, for this reason the results would be in line with the previous top of the range of the brand or Oppo Find X2. The final version would arrive on the market with a chip version with a maximum frequency of 3,19GHz, what Qualcomm wanted to call Snapdragon 870, so the performance should be slightly better.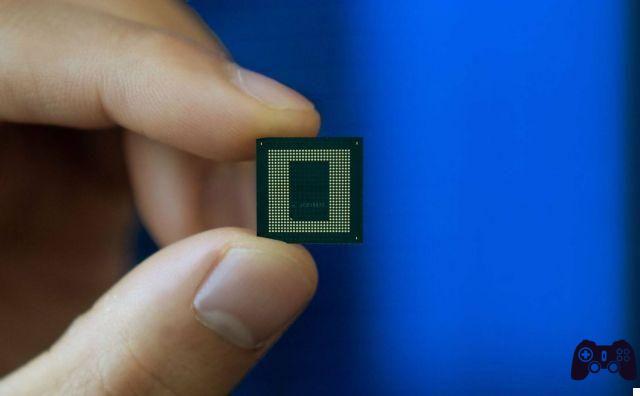 The Snapdragon 870 is nothing more than an improved variant of the Snapdragon 865+, however, it allows manufacturers to keep costs down compared to the more recent Snapdragon 888 without sacrificing too much final performance.
Additional leaked information comes courtesy of the benchmark databases AnTuTu and software AIDA64, which confirm that the device will actually be recognizable as PEDM00.
The specifications automatically detected by the software show a chip with the codenamed Kona, a name that usually belongs to the Snapdragon 865+, but one of the screenshots alongside the data extracted by the two software reveals the Device Information section in which it is clearly seen that the smartphone is based on the Snapdragon 870 platform.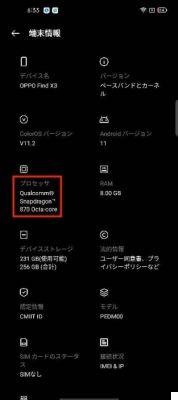 The technical characteristics of the Find X3 would be completed by the presence of 8GB RAM e 256GB of internal memory, even if it is very likely Oppo has different configurations based on the markets and the final sale price. The display resolution is set to 2412 1080 pixels x, which would confirm that only the Pro model of the range uses a 120Hz QHD + display.
A camera is named by the resolution of 12,6MP, even if technically the smartphone should be able to count on a sensor Sony IMX766 from 50MP. A version of the Android 11 personalized with the name ColorOS 11.2.
The smartphone launch event is expected to take place in March, so we expect to hear more in the coming days as we get closer to the official announcement.
The Samsung Galaxy Buds Live True Wireless (TWS) earphones are available on Amazon for just € 129,95.