2022 marks the fifth year of life of the Nintendo Switch. Many continue to believe in the arrival of an imaginary Pro model, but to date the first model of the Nintendo hybrid console turns out to be one of the best-selling and most successful consoles in the world. Thanks to its dual game setting, it allows both those who love traditional video games on a TV and those who prefer the convenience of portable gaming to make the most of both gaming experiences. This great strength translates into extreme popularity, also thanks to the console controllers, the Joy-Con, which allow you to set the game according to your preferences.
In addition to the Joy-Cons, Nintendo has been working on creating a more traditional Pro Controller. Without forgetting, then, the selection of third-party pads suitable for practically all tastes. Whether you prefer to play wirelessly or with a wired pad, or maybe you are a lover of particular designs and colors that reflect the mascots of the Nintendo universe, you are in the right place. In this buying guide we will guide you through best controllers for nintendo switch that you can find on the square and buy online.
Nintendo Switch controllers, the best
nintendo joy con
Nintendo Switch Pro Controller
Wireless
Horipad Mini
redstorm
Powera wired controller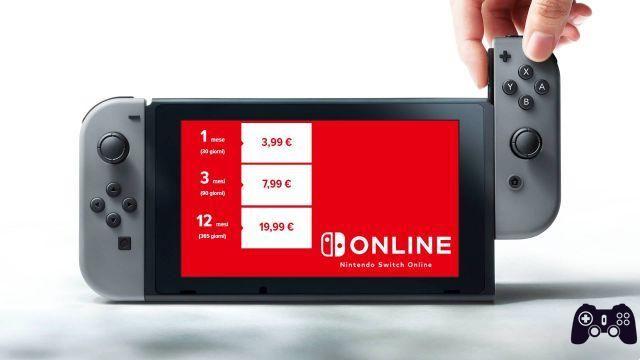 nintendo joy con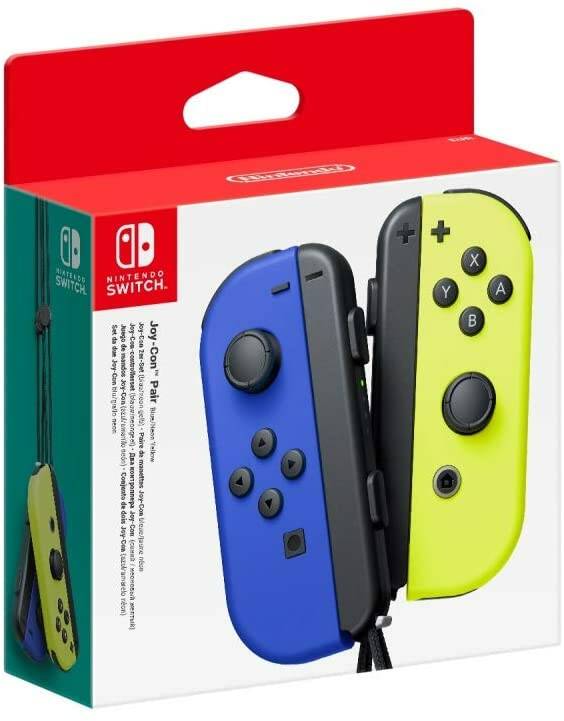 When it comes to Nintendo Switch it is impossible not to mention the already iconic ones
Joy-Con
. This type of pad allows you to make the most of the hybrid console. Attached to the Switch screen, they give the opportunity to literally play wherever you decide to take your console. If, on the other hand, you prefer to play on a screen, just insert the Switch into the Dock Station, detach the Joy-cons and use them as you see fit, even detached from the official support. Furthermore, the Joy-Con are available in a flood of versions, with different colors and special editions dedicated to all the most successful titles of the Kyoto house.
See on Amazon
See on eBay
Nintendo Switch Pro Controller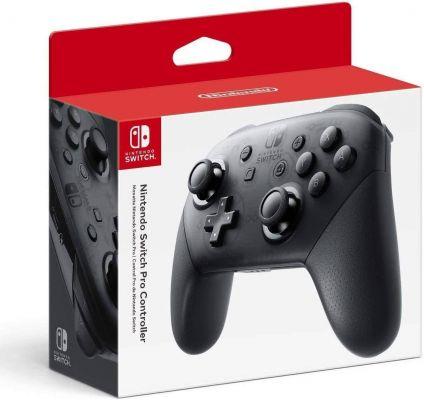 If, on the other hand, you prefer to play with Switch as if it were only a home console, and you want to have an official pad at all costs, then your choice can only fall on the
Nintendo Switch Pro Controller
. This pad is much more solid and ergonomic than the Joy-Con and allows you to face more precise gaming sessions on any type of experience. The design closely follows all the major successful pads, thus giving players a feeling very close to what you can feel with any other classic controller in your hands. Furthermore, as in the case of Joy-Con, this controller is also sold in multiple editions.
See on eBay

Wireless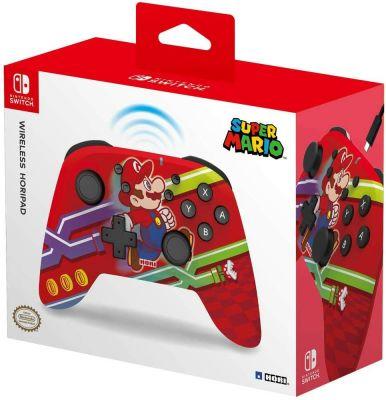 Among the vast choice of controllers available and supported by Nintendo Switch, we also find third-party products. Among the best is certainly the
Wireless
, one of the controllers that bear Nintendo's stamp of approval. Thanks to its excellent quality, its captivating design and a maximum reactive command response, this choice proposed by Hori equals that of an official Nintendo pad. Furthermore, these pads offer different versions and colors, as already happens with the Joy-Con, in fact it is possible to find a Horipad that suits your tastes, even with the most famous and loved logos and characters created by Nintendo on it.
See on Amazon
See on eBay

Horipad Mini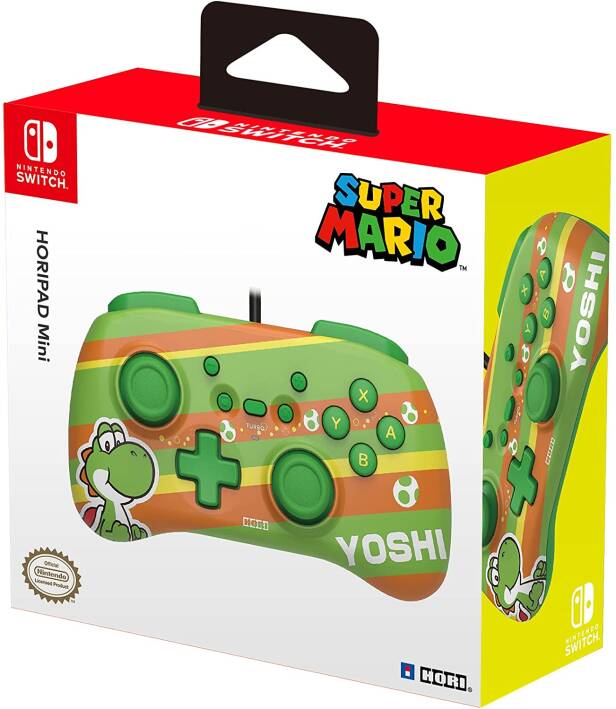 In addition to a whole series of branded controllers
Hori
more standardized, the well-known brand of console accessories has also produced several pads for Nintendo Switch that are smaller in size. These are controllers that have the Nintendo seal of approval and that allow players to play all the experiences present in the vast Switch game library with pads of great general quality. All at an affordable price and general ergonomics perfect for younger players, but which also goes well with adults thanks to a wisely distributed key layout. As usual, this Hori-branded pad also features a whole series of colors and designs taken directly from the beloved Nintendo mascots.
See on Amazon
See on eBay

Redstorm Controller Wireless Wireless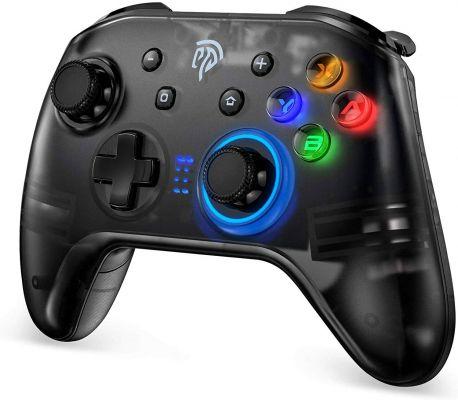 If your budget is limited and you don't want to spend too much on a pad, among the best choices we find the
Redstorm Controller Wireless
. A bit like the Horipad, this controller also follows the structure of a very classic pad, proposing a composition of the keys that is as familiar as it is easy to recognize right away. The Redstorm also offers LEDs of different colors on some of the keys and a truly unparalleled lightness.
See on Amazon
See on eBay

Powera Wired Controller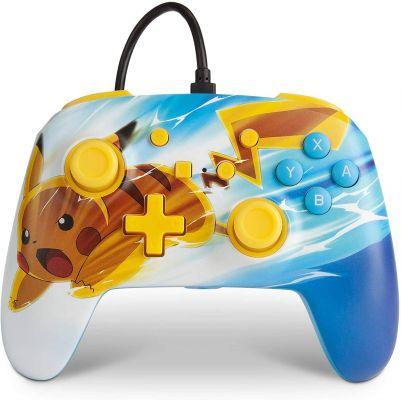 Up to now we have talked about wireless pads, but on the market it is also possible to find wired controllers, such as the
powera
. It is a pad that on its body you can find various artworks of some famous brands such as Pokémon with Pikachu, symbol not only of the brand, but also of the entire video game world. The big difference proposed by this pad, however, is precisely the presence of a cable that allows you to play even in long sessions without having to put the pad back on charge after a certain number of hours.
See on Amazon
See on eBay

How to choose a Nintendo Switch controller
Although there aren't huge differences between the various Switch controller models that can be found on the market, apart from the quality of the components; there is a clear distinction to be made on the type of controller you can meet.
Controller Joy-Con
Joy-Cons are one pair of small official pads data supplied with the Nintendo Switch. They allow you to play both attached to the console screen, in portable mode, and detached in home mode. The peculiarity of these controllers is the high malleability of experiences they can give to the players. By deciding to detach them, you can move freely, deciding for yourself which position to keep to play in comfort on the sofa or wherever you want. Furthermore, it is also possible to attach them to the dedicated support to have the feeling of holding a much more solid pad in your hands.
Controller Pro
If Joy-Cons are too small for you and you prefer amore traditional gaming experience, fear not; Nintendo has thought of every eventuality. In addition to the official Pro Controller, which is the best Switch pad for quality and comfort, it is possible to find a whole series of third-party pads that base their design, ergonomic choice and key setting on the more traditional controllers that can be found find on the square.
Licensed product controllers
For both Joy-Con and Pro Controllers, third parties produce under official license. The benefit of these controllers often lies in the design, with colors and patterns different that could appeal to some enthusiasts. In fact, it is not uncommon to find some decidedly particular editions, especially for PowerA, which stands out in the creation of special pads dedicated to the games of the moment or to real franchises.
Wired or wireless controller
The last point to address regarding the controller is obviously dedicated to its connection. The pads can be wired or wireless and the choice is purely personal: if you don't mind recharging your peripheral after a long session and you hate the wire (as well as having a slightly higher budget), the ideal solution is a wireless controller. Otherwise, however, our advice is to take a look at wired peripherals.