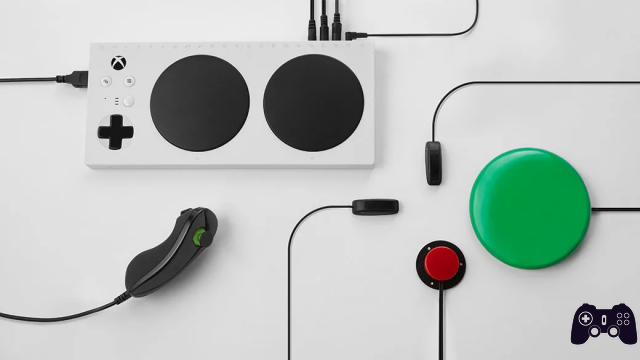 Microsoft's guidelines on how to develop games with inclusivity in mind
Accessibility to Games for everyone it is important to Microsoft, which does not neglect those who suffer from disability. Between projects that aim for inclusiveness, such as our Ambition for Inclusion and Accessibility, and awareness communications, Bill Gates' company proves to be a good example to follow. In the technical documentation aimed at developers and professionals who produce games, Microsoft does not fail to emphasize the importance of the accessibility factor. They have actually been drawn up guidelines in this regard, to allow a better use to anyone. The users that a developer is targeting may have short- or long-term vision, hearing, mobility or cognition problems.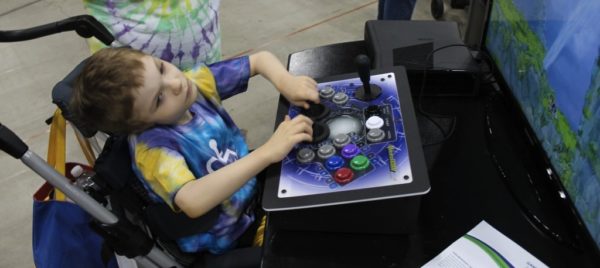 To learn more:
Video games and disability: it's not just an accessibility problem
I seven points on which to focus in order to develop video games accessible to all are: graphics for color blind people, presence of subtitles, transcription of the game chat, audio feedback, wider choice of difficulty levels, tests for photosensitive epilepsy and mapping of controls . Regarding the last point it is important to point out the existence of several alternative controllers and customizable, also produced by Microsoft itself. The Xbox Adaptive Controller is a controller compatible with numerous devices that can facilitate the use of video games for users with various disabilities. Logitech has produced a special kit, which can be connected with the Xbox Adaptive, to make the gaming experience accessible to the largest number of people.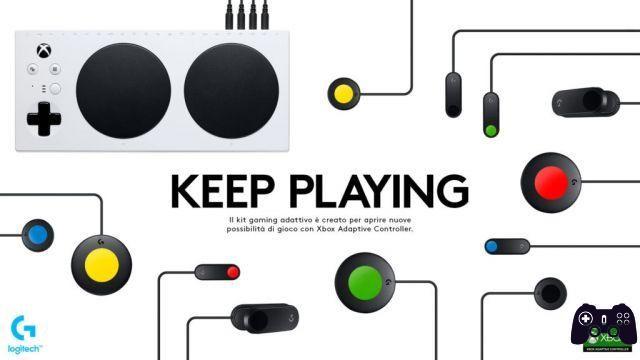 The Logitech Adaptive Gaming Kit, designed for users with disabilities: video games are for everyone
Microsoft and disability: not just video games
Microsoft is no stranger to such initiatives. The company is attentive to the problems of those with disabilities, both in the field of video games and more generally in the technological world. With its Accessibility program, Microsoft subsidizes projects that aim at technological inclusiveness. Our country is also part of the plans, the project has just been born Ambition for Inclusion and Accessibility, to try to use technology to support diversity
But it is not only important to act, but to communicate. Disability is an issue to be addressed,accessibility a goal to reach. In the USA, the term "Super bowl ads" refers to the advertisements that are broadcast during the American football final, to highlight the commercial importance of the event, the most popular of the year. The fact that this spot was launched in that case is a symptom of the importance that the theme holds.
The goal is not just to make every experience better, but to make it accessible to everyone. Especially to those with disabilities, too often ignored.