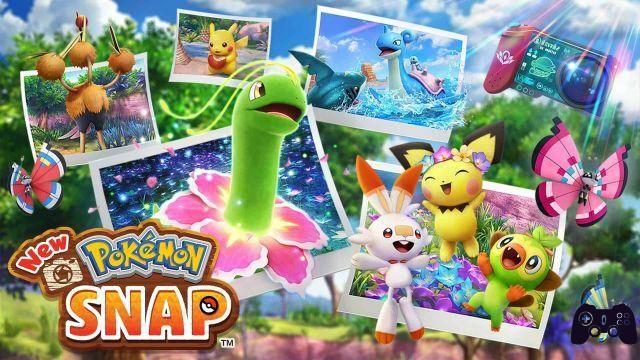 In 1999, in full Pokémon fever, Snap was released, a railroad Shooter exclusively for Nintendo 64, which exploited the hardware, more performing than the small portable consoles, in order to return a more realistic and immersive graphic rendering. The 63 Pokémon were first represented in 3D. Free to wander around the nature, spied and observed by the player who impersonated a photographer on behalf of Prof Oak. After over 20 years, between a remake of Mystery Dungeon and a DLC that closes the Sword and Shield chapter, Snap makes his return in the homes and pockets (very large) of enthusiasts. A new unpublished chapter, capable of to catch right from his first images.
So the new Snap comes out of nowhere
A camera to immortalize them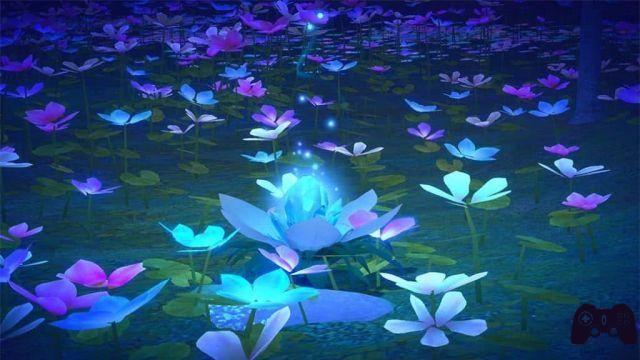 What biomes will be present? Jungles, deserts, beaches, coral reefs and flower meadows are just some of the biomes present.
New Hardware, 20 years gone by, but the formula looks the same. In New Pokémon Snap the coach (better call him photographer) will be contacted by Prof. Speculux, a Pokémon professor studying at the new ed Unpublished region of Lentil. The new region, which looks like a archipelago, will be the backdrop to the new adventure and home for the protagonist, as he will be invited to relocate by the prof to help him investigate the mysterious Lumina phenomenon.
What stands out most from the trailer, in fact, is certainly the quality with which the biomes are represented. Appreciable i models Pokémon, essential for immersing the player. Compared with Sword and Shield there is an improvement, thanks also to the lower number of creatures and the completely different focus, as evidenced by the wonderful animations that do justice to the new hardware to be exploited.
The radius

I'll be honest, I'm a fan of the Pokémon brand but I did not play the first Snap. Over the years I have limited myself to recovering it with gameplay of its re-propositions on virtual consoles (Wii and Wii U), remaining strangely fascinated from that almost embryonic title that was able to transmit and show me something different, a new appearance creatures we've always seen fighting with their trainers and collaborating with their friends.
La life beyond the struggles, beyond the sphere, beyond us humans. The main player this time has to step aside, contenting himself with taking one photo, and then another. Where the photo is not just immortalizing a Pokémon but it is immortalize his life.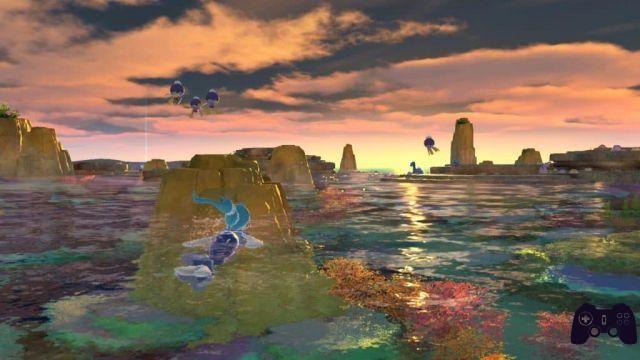 It's not just a photo, it's virtual nature
Trend & Legacy of a Prism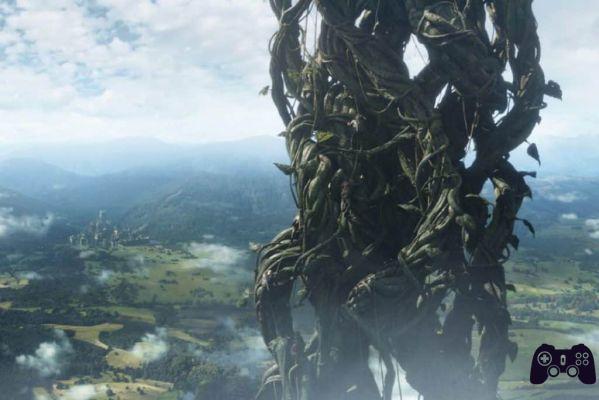 Jack And Beans Unreleased design by Hal Laboratory. The plant would have grown using the console's internal clock, in order to present ever-changing landscapes and situations to photograph. Do you remember anything?
A slide, a frame of a safari that wants to teach the little ones and remind the grown-ups, how much bella it can be nature, even virtual thanks to a spin off born almost by chance. I understand, under a particularly cynical eye, the genesis of Pokémon Snap might seem like a simple commercial operation, reiterating an abandoned project, Jack and the Beanstalk, taking advantage of the rise of the Pokémon phenomenon. Maybe it's all inside of me, maybe, because if there's one thing I love about the internet, it's definitely the ability to connect and share with others, just as I am doing with you. In my case I have found entire, entire communities, which have found and collected a sort of between the lines inheritance, finding and feeling my own emotions, just a few years earlier. As if that curious Pokémon chapter, which is about to become a series, has become yet another refraction of that ray emitted by a child (now grown up) passionate about insects, Satoshi Tajiri.
The release date is approaching and for this time I will gladly do without pokéball.