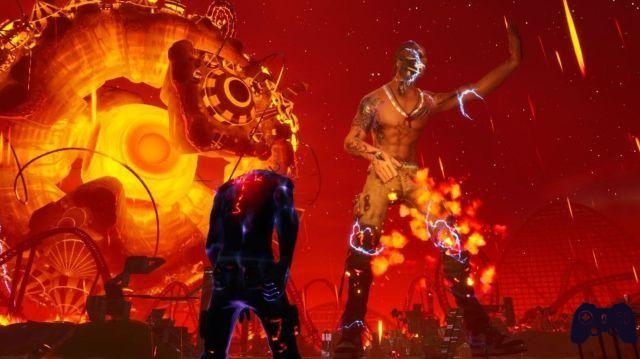 Biden and American politics have set their sights on the Travis Scott event on Fortnite and are ready to exploit the video game
In this long period of lockdown we have found ourselves having to deal with the total blockade of entire production sectors. One of the few areas that in this situation has achieved quite marked growth is that of entertainment, especially digital. One of the most significant examples of this trend was certainly Travis scott's Astronomical, an event in which the rapper performed in front of a virtual audience of more than 27 million people on the servers of Fortnite. The event did not go unnoticed and attracted the interest of many categories of people outside the gaming world. Among them there is Lis Smith, American policy advisor, who suggested a Joe Biden to take a cue from the event held on Fortnite to rethink their electoral campaign.
The unsustainability of electoral campaigns and the future of political communication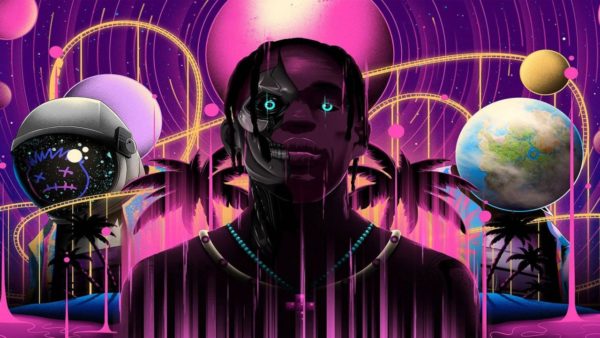 To learn more:
Fortnite x Travis Scott: the birth of a metaludoreality
Smith, in the pages of the New York Times, highlighted how modern election campaigns have become unsustainable both economically and humanly for individual candidates. Subsequently, in an interview with the Politico portal, Smith highlighted how Travis Scott reached a huge audience without leaving his home. It is not surprising that politics has taken an interest in phenomena of this type. After all, right-wingers across the West have treasured the potential of social networks to broaden their consensus thanks to mass communication. Smith's suggestion is that the Democratic Party exploits the potential of events such as Astronomical to reach ever larger masses. All with the lowest possible energy and monetary expenditure.
[…] We could try a similar thing with Joe Biden, for example the face of Joe Biden projected on the Grand Canyon. It might be a bit ambitious. Yet we could have the musical content from one of the most famous artists on the scene, so that it draws eyes to the convention and people follow it.
Lis smith
But weren't video games sneaky catalysts of violence?
Smith's contention is that the Democratic party is starting to look at platforms like Fortnite as great sounding boards for election campaigns. Lis Smith suggested to Joe Biden to exploit the diffusion of Fortnite and to exploit the video game as a mass medium. No one expects to see Biden's face on Epic Games' servers, but the basic concept is to mimic events of this magnitude. Also because Biden is the same person who recently defined those who develop video games as a slimy who teaches others how to kill people.
This exploitation of the video game scares me a lot
For years we have been fighting to get the videogame accepted as an expressive, cultural and artistic form, fighting with those who commercialize it. Lis Smith in life deals with planning election campaigns. Seeing that today he is interested in the video game in function of its exploitation for political ends is worrying.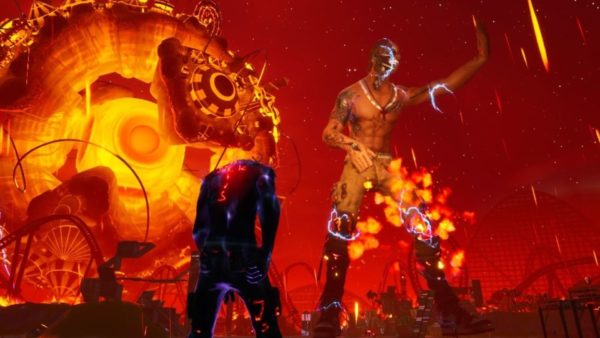 To learn more:
Joe Biden and Fortnite, how to exploit a video game
And be clear, we are not talking about the fact that gaming and politics must remain separate. On the contrary, the videogame is political to the extent that being born from the vision of a team of creatives it is the child of their vision of the world. What is frightening is to see how there are people who push for the exploitation of the video game as a sounding board for election campaigns.
Lis Smith talks about this when she hypothesizes an event similar to that organized by Travis Scott. He talks about the fact that in the near future, events of similar magnitude could be organized in which to insert the speech of a presidential candidate as a commercial. From his point of view it is a golden opportunity to save time, energy and money. Analyzing the question in a detached way, after all, one can only agree with her. On this side of the fence though the idea of ​​a political class willing to exploit the video game in such a subtle and brazen way puts the chills. More than anything else, it is sad that a cultural phenomenon like Fortnite is downgraded to a mere communication tool.
Joe Biden and politics land on Fortnite. What are the implications?
When we fear the possibility of Joe Biden landing on a platform like Fortnite, we don't take into account the implications of a similar operation. Mimicking the dynamics of an event of the magnitude of Astronomical risks bringing propaganda into areas that should not compete with it. As already mentioned it would be stupid to think that Smith expects to expose the speeches of a politician in front of the very young audience of Fortnite players. However, nothing would prohibit certain developers from designing entire video games with the idea of ​​leaving space within them for entire direct or indirect election campaigns..
Progressively instrumentalizing the video game could lead to an identity crisis of enormous dimensions for the whole movement, which could be enticed by the pharaonic figures mobilized in time of elections. It would not be an opportunity for growth for the medium. Indeed, in the era of entertainment built on algorithmic bases, the most concrete risk is that we will get to create mass video games with the declared intention of reaching a wider and more generic audience possible to be exploited to host marketing campaigns and electoral campaigns.
What if video games hosted the next cold war?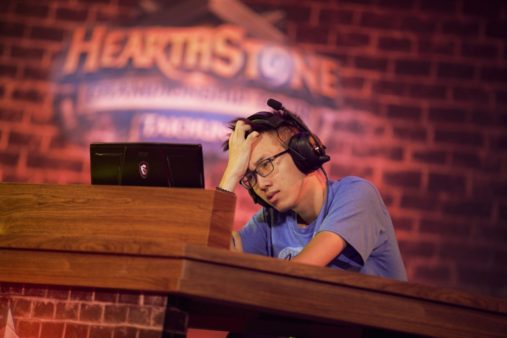 To learn more:
Freedom of opinion and inclusiveness according to Blizzard
In 2019 we saw the Hong Kong street protests land on GTA V servers. Similarly, the Catholic Church has also decided to use the popularity of Minecraft to its advantage to reach a very wide audience. If virtual and massive platforms like Fortnite became fertile ground for electoral campaigns, they would quickly become the scene of clashes between states and world governments.
Less than a year has passed since the Blitzchung case. The scandal not only deeply undermined the image of Blizzard, but highlighted how profound the implications of the landing of politics in video games can be. At the time, China, to prevent the Hong Kong uprisings from becoming public domain, leveraged Blizzard to suspend all those gamers who used the video game to propagate the protests.
Tencent and the Cold War 2.0
Let's think back for a moment to what happened in the world of social networks. We know for sure that there have been world governments that have exploited its diffusion to carry out a polarization campaign of political consensus. In a scenario in which it is not social networks but video games that are possible prey for international politics, the possibility that popular video games become the scene of a sort of digital Cold War are not few.
Let's say that for some strange case of fate, tomorrow Joe Biden decides to give a speech on the Fortnite servers as suggested by Smith. Let's also say that Biden, or whoever he thinks, is unwelcome to a foreign government like the Chinese one. The chances of that government indirectly attempting to sabotage the event are not small. Far from it. Suffice it to see who owns 40% of Epic Games. Tencent could get in the way and oppose the event, threatening the closure of the servers to prevent a political opponent of the Chinese government from gaining too much exposure.
In this scenario, the video game would be reduced to a vulgar propaganda object, and its exploitation would affect all those people who simply wanted to have fun. So no, I disagree with Lis Smith's suggestions.
In fact, to tell the truth, they just scare me a lot.