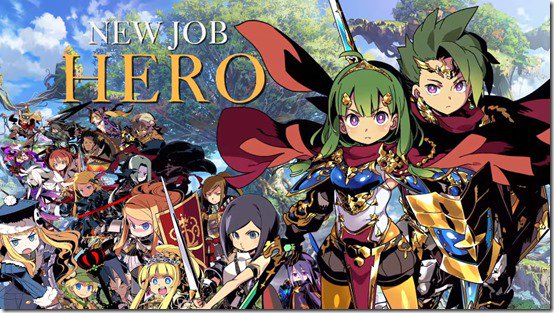 In the latest issue of Famitsu an interview with the director of Etrian Odyssey X, Shigeo komori, who has released new details on the upcoming game for 3Ds. Here are the highlights from the interview:
Etrian Odyssey V was the chapter with which the saga reached the pinnacle in terms of innovation, but fans were expecting a new chapter with all the best components from each title, so it was decided to create Etrian Odyssey X to be able to achieve this goal.
The game's setting is called Lemuria, a remote island from other continents. A sea of ​​trees surrounds the great Yggdrasil tree in the center of the continent.
Care should be taken even if you are a veteran of the series, as relying on the experience of the old dungeons could be counterproductive. Items that will make old fans grin are in the works.
Etrian Odyssey X will introduce the world map, an element that Komori always wanted to introduce. It is dotted with various mazes, and by meeting certain conditions it will be possible to unlock new areas or make certain events happen.
The title will be the greatest of all the Etrian Odyssey, including labyrinths, which will be optional for the purpose of completing the adventure.
The new "Hero" class will be a well-rounded class, which will be able to deal with offense, defense and even recovery.
Force Boost and Force Break systems were introduced to bring out the strengths of the classes.
Etrian Odyssey X is out in Japan on August 2nd, on Nintendo 3DS.
The director of Etrian Odyssey X was interviewed by Famitsu, and he talked about some changes in the game. Stay with us for new updates.
Source