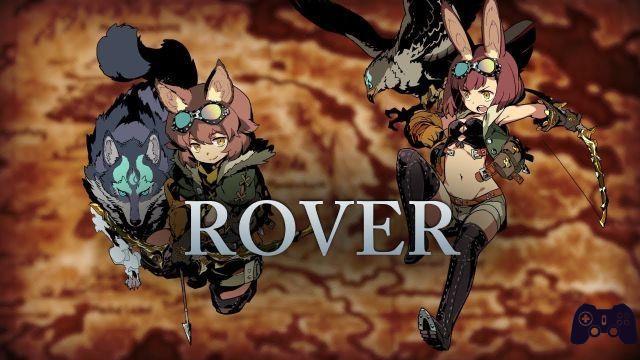 Atlus revealed, via a press release, a new trailer for Etrian Odyssey V: Beyond the Myth coming soon 3 November su Nintendo 3DS. More details in the press release below.
Necromancer and Rover are ready for battle in Etrian Odyssey V: Beyond the Myth
Watch the two classes that raise hell in the new trailers!
Etrian Odyssey V: Beyond the Myth presents two new trailers today!

Rover
Meet the real hunters of Yggdrasil, the class of Rovers. With great long-range attacking prowess, the Rover class can strike lethally in battle. Their knowledge of nature benefits them in planning confrontations, especially when it comes to special missions involving the exploration of unknown territory. In addition to finding monsters, these hunters can also get help from animals for offensive and defense.
Watch the animals of the kingdom helping the Rovers in the new trailer.
Video
Rover:
Necromancer
It is no secret that death awaits all who enter the tree of Yggdrasil, but did you know that you can bring death into the tree? Okay, this sounds a bit confusing, but it all makes sense if we explain who the Necromancers are and what they are capable of. These masters of the dark arts are not the best fighters, but they can call upon ghosts to do the dirty work for them, who are not only able to distribute and absorb damage, but can also be sacrificed for the greater good. Do you want to heal the party? Sacrifice a specter! Do you want to neutralize the enemy defenses for a few turns? Sacrifice a specter! Do you want to increase the magical power of the party? Sacrifice a specter! While Necromancers are unconventional, their skills are invaluable for the party.
Watch Necromancers sacrifice a ghost in the trailer!
Video
Necromancer:
Demo
In case you missed it, the game demo is available! It allows future explorers to create any kind of party they want (every character and class are available) to give an early-game kick to the whole map. While it is not possible to pass level 10 and only the first 3 floors of the tree can be explored, matches and progress will carry over to the main game upon launch. There is no reason not to start! Download the demo on Nintendo eShop today and discover some treasures.