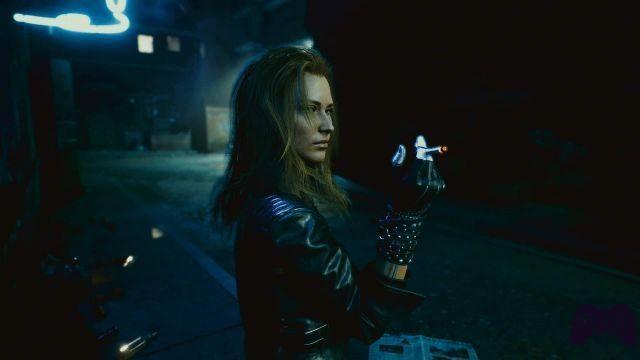 Sony, surprisingly, removed Cyberpunk from its digital store and opened a dedicated refund page.
Cyberpunk 2077 is in the eye of the storm. The product, as we all know, in any platform was released with many bugs. A part of the community, faced with the problems of the game, has arisen and wanted, if not claimed, that a refund be given. In a first step, CD Projekt RED wanted to please customers, communicating that it would give refunds to all players who requested it. Sony and Microsoft, on the other hand, were not of the same opinion as the Warsaw house and have blocked refunds. Or rather, if you met Sony and Microsoft's Refund Terms of Service, the game could be refunded.

This diatribe lasted a long time until there was a move by Sony. The Japanese house, in fact, has decided to give a refund to anyone who bought the game from the Sony store, through a special page, and remove it from the online catalog. This decision was made by mutual agreement between Sony and CD Projekt RED.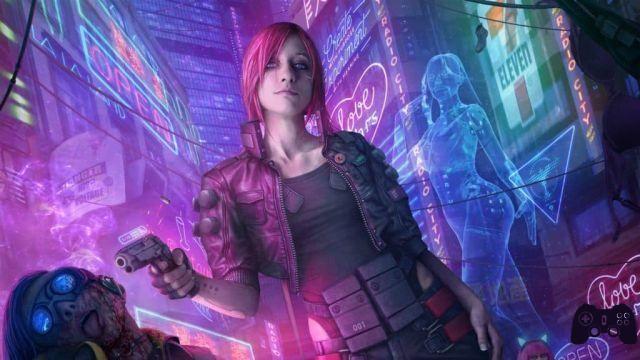 Step back

To learn more:
Cyberpunk 2077: Insulted and threatened for a "too low" rating
CD Projekt RED, in the previous days, had a meeting with investors. During the meeting many critical issues of the project emerged. Among them, it can be found the ulter crunch from employees, forced in their free time to have to test the game and many other problems. Among these, one in particular could make us understand Sony's move: il game was released on trust. No, I'm not kidding, as you can read from the meeting report, at both Sony and Microsoft game builds for PS4 and Xbox One X have not been shown. CD Projket RED therefore already knew about the problems that the game would have on consoles close to the release. The worst thing, however, is to want to release patches to make the game "only" stable. Instead of improving it.
Two steps back
CD Projekt RED hopes the majority of its audience don't try to ask for a refund. They want buyers manage to pass on the new consoles and to benefit from patches for next-gen hardware. A plug for both users and companies. Who writes finds unacceptable such behavior. CD Projekt's move is a abuse of his name, protected by a corporate aura for the consumer. Image that has been built over the years. The greatest willful misconduct is that of having wanted to sell a broken product at all costs and to have acted in total silence. Abusing the trust of others, and selling something that doesn't work, can be equated in all respects to one fraud. And CD Projekt RED, at the moment, is not talking to us consumers.
And CD Projekt RED, at the moment, is not talking to us consumers.
CD Projekt is talking to his fellow men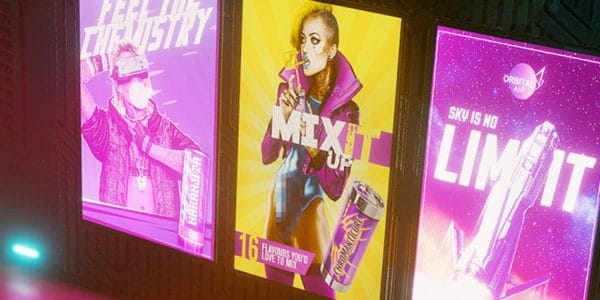 To learn more:
Cyberpunk 2077 sentenced for "transgender" poster - CDPR gaffe or witch hunt?
CD Projekt RED talks to companies. He doesn't try to save face with us, try to save himself with investors. If he wanted to cover his face with me, you and other players, he would have tried to have a dialogue with us final consumers. They rightly told you "No guys, we are with you, the refunds will be there.". But since Sony didn't want to go through the roof, he always told you "No guys, we give you the refund, no CD Projekt RED". We have reached a historic moment: grandfather and father are yelling at each other about how to look after a child. But the child cannot speak. You have only two choices, either to follow grandpa or dad. You were given no choice to say "We would like the game to work in the short term."No, on the contrary, the grown-ups are talking, they shout their hatred in the face in the silence of their cold communications.
They scream but they don't listen.
They keep screaming, not even hearing those who work for companies. THE employees, victims of crunch, that perhaps they would have wanted their free time spent for them, for a family. And at the end of it all, what is left of this story? Silence and crying. A red cry that descends along the cold logic of the market, given by the loss of the shares of the Polish company. And a silence remains, punctuated only by the various reimbursements that the various children will be asking for.
And the melancholy of a closed door behind a father, who has decided not to listen to his children anymore.