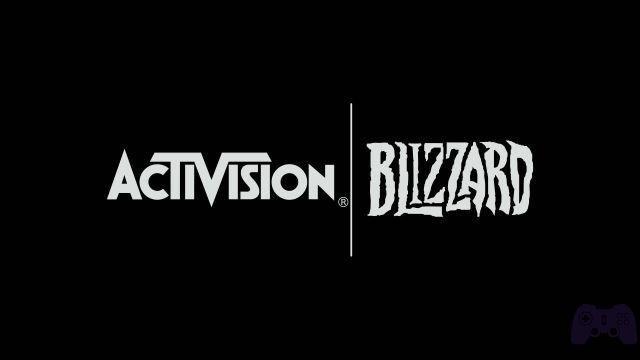 The saga of post-bonus layoffs for Activision executives is enriched with a new installment.
Activision Blizzard has announced the layoff of 50 of its employees. The cuts are for members linked to in-attendance events for 2021 and, in part, for King's team. The cause, according to the words of executive Tony Petitti, is to be found in the pandemic and the impact that Covid has had on live events in the last year. The company has also ensured that all dismissed employees will receive an appropriate dismissal package, which apparently will even contain $ 200 to spend on the battle-net. On the sidelines of this bad story, however, good news. Activision Blizzard CEO Bobby Kotick recently cashed in a $ 200 million bonus as a reward for his flawless conduct. Moreover, the Kotick prize has been heavily criticized by the company's investors, who cannot understand why it has pocketed such a figure.
To recap: Activision fires 50 people because Covid has brought the industry to its knees, apologizes with a voucher to spend on video games and in the meantime the CEO is rewarded with a pat on the back that is worth hundreds of millions of dollars. A chilling story with surreal tones, no doubt about it. Unfortunately, the world of video games is also this, especially as regards large companies.
Activision's big layoff season knows no crisis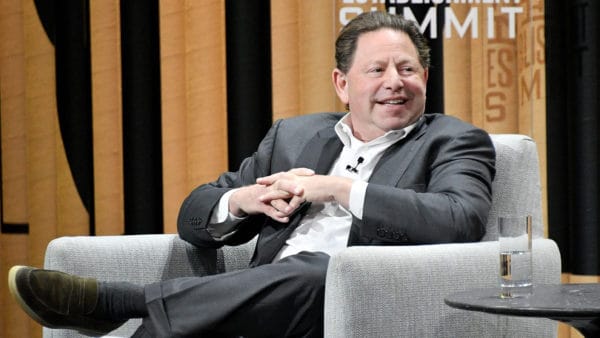 To learn more:
Activision Blizzard's new hiring campaign and industry hypocrisy
Activision Blizzard seems to have got a taste for it with layoffs. Last year, compared to a record year in terms of collections, the company had cut as many as 800 staff members, only to announce 2000 hires a few months later. Not happy, the American giant - which I remind you of being one of the richest majors in the sector - has also closed the office in Versailles and the Dutch one in The Hague. All this, of course, in the midst of the pandemic. The 50 employees of the eSports department fired in these days by Activision have been downloaded because the company has decided to focus on digital, given that the events in the presence have been stopped for a year due to the pandemic. Petitti, when questioned on the matter, reported that Activision has realized that the public "prefers to digitally enjoy its games". This is what led executives to downsize the conference and live events department.
What makes the situation absurd is that aware of the problems related to the pandemic in the world, Activision has opted for the dismissal of staff anyway. Not content, she apologized by offering gift cards in compensation for her online store and three months of liquidation. In addition to the damage, therefore, the insult. In a situation of global crisis, it was not enough to leave another slice of staff on their feet, but some felt it was correct to apologize with a gift-card to use to buy Activision Blizzard products. In this way the company not only saves on salaries, but also manages to generate traffic on Battle-Net useful for attracting new investments. Making it even sadder is the fact that Activision posted record earnings in the midst of the pandemic.
Activision Blizzard's 2020 numbers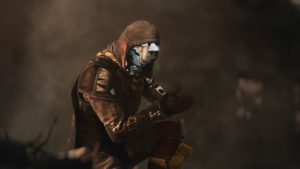 To learn more:
Microtransactions: Activision wants to profile users, and rightly so
Activision Blizzard currently has more than 10.000 employees worldwide. In Q3 of 2020 alone, the company earned nearly two billion with 111 million active users. Also between July and September 2020, the company earned 1.2 billion dollars from microtransactions alone. The overall turnover in 2020, on the other hand, stands at 8.1 billion dollars. A growth of 25% compared to 2019 , which set a record for the company's history. Activision Blizzard is a perfectly healthy company - economically speaking - but continues to be unsatisfied with sales. When Bobby Kotick announced Activision Blizzard's 800 layoffs in 2019, he made it clear that despite the record year the company felt the need to cut staff because it could work better and earn more.
History repeats itself, and in the face of the aforementioned growing earnings, Activision has found room for the firing of another 50 employees. All while Bobby Kotick awarded himself a $ 200 million bonus for brilliantly guiding the company into a new year of record grossing.. And no, those 200 million are gift cards for use on Battle-Net, but real money. It is a short circuit that perfectly illustrates the absolute evils of a sector that has been growing steadily for twenty years and that does nothing but ask for more. Whether you are talking about earnings or whether you are talking about productive efforts on the part of their development teams.
A surreal situation that once again sees the employees of videogame companies treated like meat with no respect. It's time to change something. Between Gamestop that launches challenges on TikTok with overtime paid and billionaire companies that pay bonuses in gift-cards, the video game industry is gradually turning into hell.