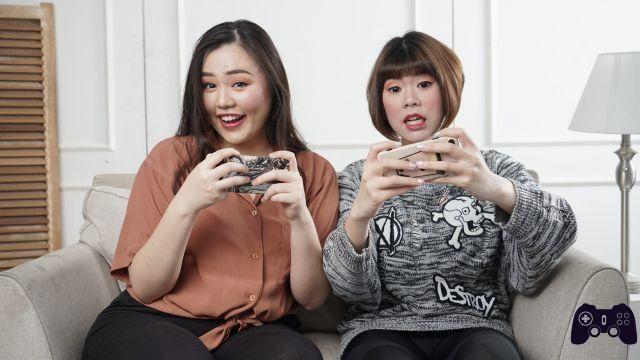 2020 is a year to forget, especially from an economic point of view due to the pandemic COVID-19 which has affected the entire globe. Yet there is a sector that in this dark period of human history has marked new records: i Games.
Accomplice quarantines and lockdowns, gamers have increased while others have found themselves. Suddenly yes, many of us find ourselves a lot of free time to devote ourselves to the videogame pastime. It is no coincidence that some titles released in this (un) lucky period have sold millions of copies in a few days. Animal Crossing New Horizons to Nintendo Switch has sold 1,8 million copies in the first three days in Japan alone while in the UK the first week it sold more copies of the whole series put together. Ghost of Tsushima, Playstation exclusive, sold 2,4 million of copies in the first three days of launch.
They turned out to be beyond expectations
Daniel Ahmad - Niko Partners analyst
Furthermore, according to the analysis of Global X, people spent 65% more than in the same period last year. The number of consoles sold as well as online gaming services also increased.
The records in the field of video games are not limited to sales but also to the presence of players in multiplayer games. Call of Duty: Warzone, free stand alone dlc in battle royale format, has seen 30 million players connected in the first 10 days. Ahmed claims to be the fastest growing non-mobile title ever
Call of Duty: Warzone is the fastest growing title ever
Another record related to the world of video games is related to the number of players on the planet. Let's talk about over three billion people. If we count that mankind is made up of 8 billion living beings it means that about 40% of the world population plays video games. The reason Ahmed had to specify non-mobile is because only 8% of these players routinely do it on console only.
Record of mobile video games
The advent of smartphones has helped the spread of video games by allowing new records. The mobile games market alone occupies around 50% of the total, 30 consoles and 20 PCs. These numbers are destined to increase, according to analysts, more and more, given the spread of smartphones and the advent of cloud gaming.
Longtime gamers very often have a bad eye on the glorious and growing mobile gaming market. In reality they should thank this slice of the market. Thanks to this sector this year is a record for video games, software houses have budgets to create the much-loved video games and above all it has brought the majority of the population closer to this "unknown" medium.
It doesn't matter if in the next generation you will buy PS5 o XBOX X Series, the gaming market cares more if you have an Apple system or an Android system.