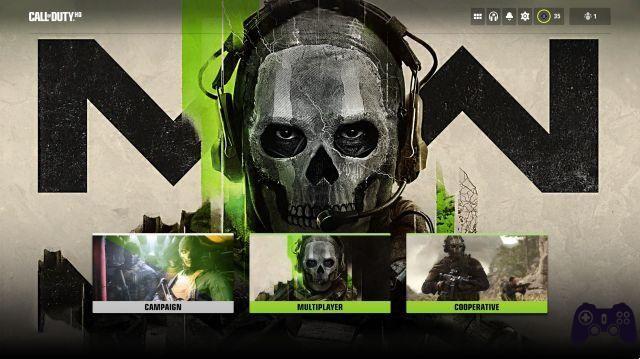 Despite having raked in millions of dollars at launch, there are certain aspects of Call of Duty: Modern Warfare 2 that players dislike. Whether it's a weapon leveling system that is perhaps too demanding or the classic wave of anomalous bans it does not matter: not all games are 100% liked. However, one of the most criticized aspects of the new game in the series concerns the UI, defined by many as a step back from previous titles in the franchise.
The user interface has been heavily criticized by players, so much so that a fan has decided to try to improve it. The result is clearly surprising compared to the original version, much more suitable for mobile screens. According to some, in fact, the UI of Call of Duty: Modern Warfare 2 was designed to be as close as possible to the mobile game counterpart of the series, which debuted in 2019 on iOS and Android.
According to some rumors, Infinity Ward would be working on a new UI for the game. From our point of view, however, such an update may not be coming anytime soon. In fact, the game was released on October 28, 2022 and it is very probable that at the moment the development team is focused on other aspects of the title, such as for example the balancing of weapons and the removal of some bugs, as well as the connection of the servers, not just fit.
Finally, we remind you of the next stages of Call of Duty: Modern Warfare 2. The Season Pass will debut on November 16, 2022, complete with the release of Warzone 2, the Battle Royale of the franchise. Lastly, the game's competitive modes will arrive only in 2023 and will be created in collaboration with Treyarch, a studio that is usually dedicated to the development of the Black Ops saga. Keep following Tom's Hardware for all the news and upcoming announcements from the world of video games.