It has been several months since Microsoft and Mojang announced minecraft legends, and fans of the boundless franchise were immediately excited about the new adventures that await them in the blocky universe. We already know a lot about Legends, and during the last Minecraft Live 2022 event, the new strategy title returned to show itself with a gameplay footage quite full-bodied.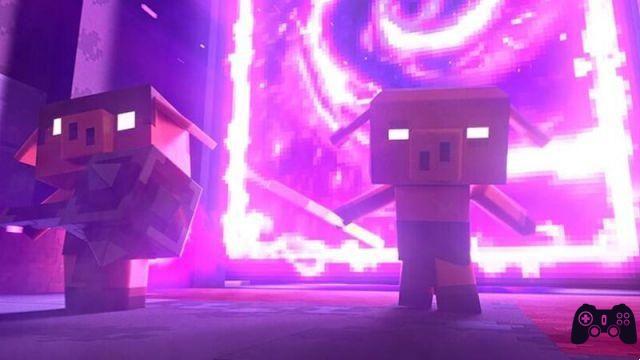 During the last event dedicated to the whole universe behind the Mojang sandbox, there was also a piece to talk again and show Minecraft Legends. The strategic is a new experience but at the same time will make players feel at home. The video showcases various novelties such as the Regal Tiger ride-on, which is a new mob introduced in this very title.
In Minecraft Legends we also have a new way to interact and collect resources scattered around the world. Instead of hitting one block at a time, like in the "main" sandbox (which you can buy on Amazon), in Legends you can get more resources together. The movement system has also been revised and allows for greater mobility. You can see all this along with other details in the game in the video below, just go to about 44 minutes.
At the end of the movie, one of them is also shown Piglin bases, and on that occasion we can see the player in action building a bridge to reach it. All this also underlines how in Minecraaft Legends the construction of one's own army of allies and mods works, the focal point of the strategic experience that wants to propose this new title set in the very popular universe created by Mojang now over ten years ago.
At the moment, no precise launch date has yet been revealed for Minecraft Legends, with the title che remains expected for a generic 2023 su console PlayStation 4, PlayStation 5, Xbox One, Xbox Series X|S, Nintendo Switch e PC.