Rarely have I found myself waiting as much for a game as Marvel's Midnight Suns. It will be that I love turn-based strategy madly, a genre that always manages to charm me in its many variations, or that, net of a last series of subdued film productions, the Marvel universe has its indisputable appeal in the end , but the latest effort by Firaxis has been able to attract me from the beginning. How to remain impassive, moreover, in the face of what is most likely the most ambitious project of a software house that was able to give us those two masterpieces of the genre that take the name of X-Com and X-Com 2? Impossible, you might say, and that's exactly how it was, with Marvel's Midnight Suns occupying a special place in my thoughts since the announcement. After more than a year of waiting, fear and desire, however, the time has come: Marvel's Midnight Suns is finally in my hands and, waiting to tell you more about it in the review that will come later, I'm ready to tell you about my first few hours of play.
We tested the game with the following PC:
GPU: Zotac RTX 3070 Twin Edge OC
MOBO: Asus ROG STRIX Z370-F
RAM: G.Skill Trident Z RGB 16GB DDR4 3200MHz
CPU: Intel i5 8600k 3.6 GHZ
SSD: Sabrent SSD 2TB Rocket NVMe PCIe M.2 2280
Keyboard: Corsair K70 LUX LED Rosso Cherry MX Brown
Mouse: Fnatic Flick 2
Headphones: Logitech G930
Monitor: Samsung C27HG 70 Quad HD 144Hz HDR
A new hero, an old threat
Marvel's Midnight Suns tells us a story that revolves around the first original hero, and fully customizable, of the famous Marvel universe, i.e Hunter. Around him, or her based on the path we decide to pursue, will gravitate a flood of Marvel heroes, starting from the inevitable Iron Man e Doctor Strange up to lesser-known faces such as Nico Minoru, also seen in the TV series Runaways, or Magic. Finally, there are characters dear to many fans of the Casa Delle Idee, such as Ghost Rider o Blade. In short, an extremely varied cast that could already be worth the price of admission for many. To rally all these defenders of humanity this time is a particularly dangerous threat that takes the name of Lilith, none other than the mother of all demons.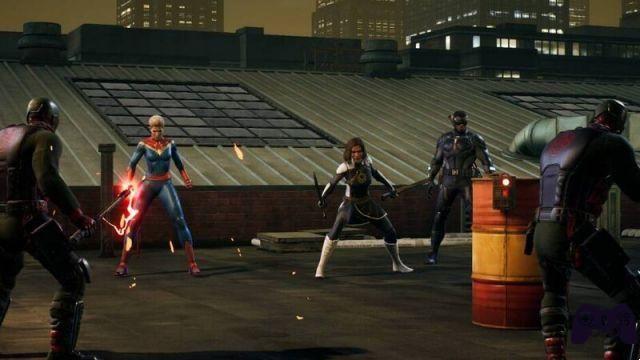 A narrative sector that on paper might seem, all in all, a bit far-fetched for a Marvel-branded work, but which manages to captivate from the very first hours thanks to a writing that skilfully mixes "serious and facetious" with a series of particularly successful moments. Obviously I still can't expose myself too much on the overall goodness of this aspect, since it is a title that lasts over 50 hours, but these first hours of Marvel's Midnight Suns bode well also as regards what is its narrative sector.
Just some doubts remain about how all the heroes of the title, which are really, really many, will be used in the narrative, if they will all play a main or in any case important role or if someone will instead be used as a mere extra. If good morning starts in the morning, however, there will hardly be anything to complain about.
Between cards and strategy
Dove Midnight Sun what is winning me particularly is on the gameplay. I admit it: during the first trailers to see the fights based on a card system I was actually a little afraid, but mouse and keyboard in hand these doubts flew away like leaves in the wind. In fact, what Firaxis concocted is right from the first glance good, fun and full of potential, easy to learn yet deep and highly versatile.
The game system is in fact based on three different types of different cards: Attack, Talent and Hero. The former, as easily imaginable, are the standard ones based mainly on causing damage to enemy forces, while the latter are used to obtain buffs or other particular effects. Both, when used, increase an indicator which takes the name of Courage and which is needed to be able unleash the effects of powerful Hero cards. To enrich the whole are then a whole series of different effects, able to make the tactical range in the player's hand even more varied.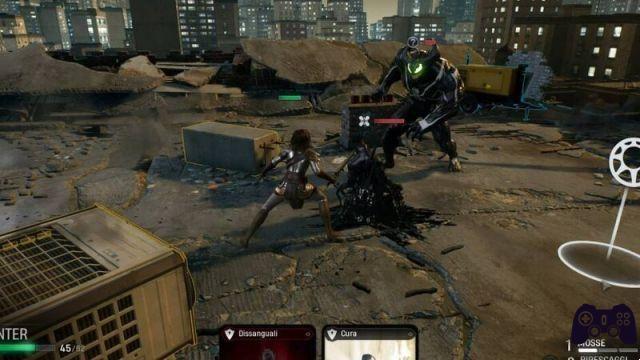 In addition to the transition to a card-based game system, Firaxis with Marvel's Midnight Suns has distorted what was seen in the X-Com also in terms of dynamism on the battlefield. If in the previous titles of the talented software house the clashes could in fact resemble elaborate chess games, with the troops moving from box to box, seeking shelter and tactically better positions, in Midnight Suns all this is completely lost.
The places of the clashes are in fact now decidedly more reduced in terms of space, with the various heroes who can move within them but with a decidedly lesser importance than in the past. Also due to the disappearance of cover systems and the percentage of success of an attack, given that the assaults now always hit the target, moving in fact loses its importance. However, all of this, at least as seen in the first hours of the game, must not suggest a simpler title than in the past, but rather a a much more dynamic and cinematic twist. And, trust me, you'll love it damn much.
Not just battles
However, Midnight Suns is not only fighting, but much more. The quieter phases of the game, in fact, develop within the Abbey, which is the basis of the powerful group of superheroes protagonists of the game. In this cornucopia full of mystery and occult it is possible, not only to carry out all those actions that we have come to know in the X-Com, such as carrying out searches or training sessions, but much more.
Dozens of unlockable outfits to choose from, Hunter's room to fully customize, and a vast land to explore freely: these are, for example, some of the activities we could do in the Abbey and its surroundings and, we are sure, that the next few hours of play will reveal much more than a surprise from this point of view. Where some doubt remains is on the mode chosen by Firaxis with regard to the points needed, among other things, to enhance the various cards. They are in fact distributed in a more or less hidden way within the heroes' base of operations, regenerating in different places from day to day. At least a particular method and which does not seem studied like all the other dynamics of the title.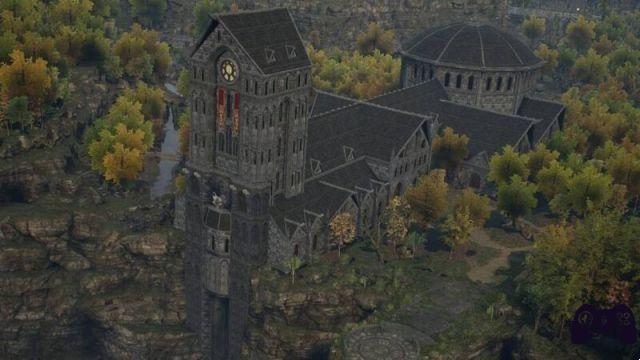 A mechanic that seems decidedly more successful, but for which I still want to reserve a longer-term evaluation, is that relating to Hunter's relationship with other superheroes. With each of them we would in fact have a affinity level, which fills up based on a whole series of different actions. Training with him, taking him into battle, making the right choices in the dialogues and, why not, even giving him some gifts: these are just some examples of ways in which it is possible to cultivate our relationship with a given hero.
All obviously considering how the needs and the characters are often profoundly different from each other, with what could therefore make Captain Marvel mad with joy that could even annoy, I don't know, Ghost Rider. To enrich the whole is then the fact that these moments of sharing vis a vis are often full of references and prone to show particular facets of certain characters. In short, something enticing to say the least for a Marvel fan.
A small and dutiful comment, in my first round of impressions on Marvel's Midnight Suns, is that relating to the graphics of the title. The step forward compared to the previous works of Firaxis is clear and evident, with the cutscenes that are of high quality and the fights and their animations divinely recreated. Just some doubts remain about the rendering of some characters, see for example Iron Man, and for some other technical defects, but for the rest the overall yield is decidedly satisfactory.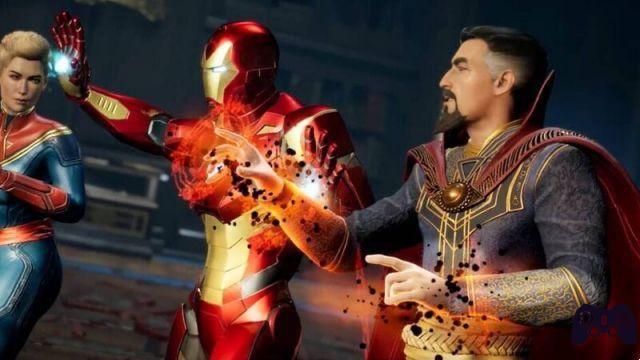 Marvel's Midnight Suns: In conclusion
Marvel's Midnight Sun is a raging river, an extraordinary work for all lovers of the Marvel genre and universe. Of course, the several dozen hours of gameplay that still await me could reveal some nasty surprises, but for now the breath of fresh air brought by Firaxis seems to have all the credentials to prove one of the best Marvel games ever. Now, excuse me, but I absolutely have to get back to saving the world from Lilith's menace.