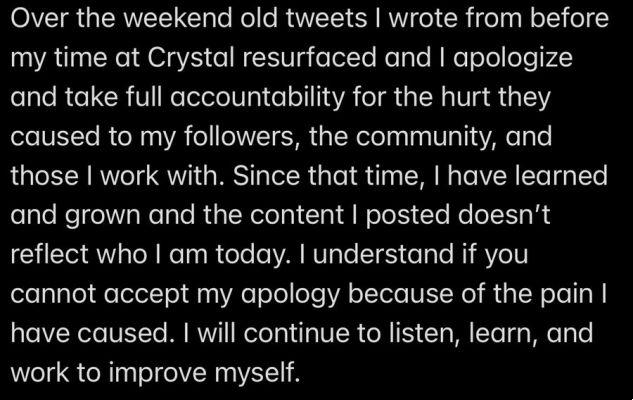 Brian Wagoner, lead designer of Marvel's Avengers, Was removed from his role as public representative of the title, from Crystal Dynamics. This choice is due to some previous offensive tweets that he shared publicly, which were later sharply criticized by the community.
It's incredibly disappointing to see language & views from employees that don't align with our studio values. We apologize to our community & coworkers who are rightfully upset by the content. Brian will no longer be a studio spokesperson or communicating about studio projects. https://t.co/yBWIxwviuL
— Crystal Dynamics (@CrystalDynamics) November 22, 2022
Although their publication dates back to around 2011, the content of these posts continued to be the subject of criticism and discussion even after their cancellation, many years later, due to homophobic, racist and Trumpist phrases.
The lead designer of Marvel's Avengers however, he apologized to everyone for his words on the web, assuming "full responsibility for the pain they have caused to my followers, the community and those with whom I work", referring to having grown a lot as a result of this experience, and learning a lesson that has made him a better man to date: "I understand if you can't accept my apology because of the pain I've caused. I will, I will continue to listen, learn and work to improve myself."
Over the years Brian Wagoner had become the spokesman for Marvel's Avengers (he joined the company around 2021, in an extremely delicate moment for the video game), representing his public image on all fronts. Following what happened on his profile, however, Crystal Dynamics has decided to permanently remove him from his role: "It is incredibly disappointing to see the language and opinions of employees that are not in line with the values ​​of our firm. We apologize to our community and colleagues who are rightly shocked by the content. Brian will no longer be a spokesperson for the studio or leave information about future projects."
At the moment it has not yet been disclosed whether he will also be removed from his position within the company, since Crystal Dynamics has not responded in this regard. We just have to wait for new details on the matter.