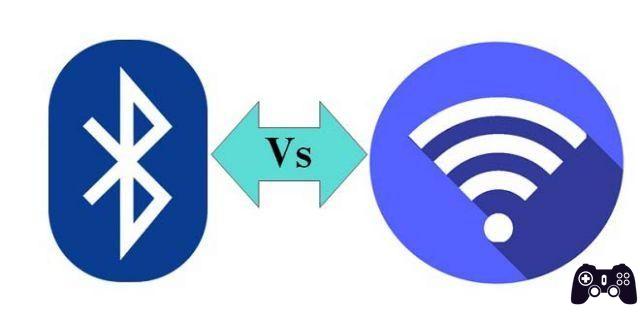 Is Bluetooth Faster Than WiFi? As for wireless data transfers, the two most used protocols are the Bluetooth and WiFi. While the former is mainly used for exchanging small and medium-sized files and interconnecting gadgets, WiFi is preferred for surfing the Internet without being tied to cables.
Tired of your slow WiFi? Here is the ultimate solution
The truth is that both are used to navigate and, over the years they have evolved and become both very fast, especially in the case of Bluetooth, so many are wondering the Is Bluetooth Faster Than WiFi?
What is Bluetooth?
Bluetooth is actually a universal specification for short-range wireless voice and data communications. The inventors of Bluetooth are Ericsson, Nokia, IBM, Toshiba and Intel. Bluetooth is the first extended technology for an ad hoc network designed for voice and data applications.
What is Wifi?
WiFi (Wireless Fidelity) is the name given by the Wi-Fi Alliance to the IEEE 802.11 standard package. 802.11 defines the standard for wireless local area networks (WLANs). The IEEE specification defines an interface that is used to send and receive signals between a wireless device and a WiFi endpoint. If you want to access the Internet with Wi-Fi, you still need to connect to a router and a modem. The modem must be connected to an Internet Service Provider (ISP)
How to improve your WiFi by choosing the best channel on the modem
Main differences between Bluetooth and WiFi
The bandwidth required for Bluetooth is low, while it is high for Wi-Fi.
For a connection via Bluetooth, your device requires a Bluetooth adapter. A wireless adapter and router are required to use Wi-Fi devices.
Bluetooth is easy to use, just like syncing devices. Wi-Fi technology is much more complicated and requires hardware and software configuration.
The range of the Bluetooth radio signal is 10 meters and 100 meters for Wi-Fi.
The frequency at which Bluetooth devices communicate is between 2,4 GHz and 2,4483 GHz. The frequency range for Wi-Fi is between 2,4 GHz and 5 GHz.
The power consumption of Bluetooth is low, while it is high for Wi-Fi.
Bluetooth is less secure than Wi-Fi and uses encryption and authentication keys. Wifi has better security. Wi-Fi uses WEP (wired equivalence privacy) and WPA (Wi-Fi protected access).
Bluetooth vs WiFi: which is the fastest
These two technologies, present on almost all devices, be they computers, mobile devices or tablets, have undergone major changes over the years. Bluetooth 1.0 or 2.0 are nothing compared to the current version, the same for WiFi and its subsequent updates.
If you want to know if Bluetooth is faster than WiFi, the answer is clear: the WiFi is much faster than Bluetooth and, the transfer speeds offered by both aren't even close.
How to speed up WiFi connection on any Android phone
While Bluetooth allows us, at most, a transfer rate of 3 Mbps, the WiFi has a maximum speed between 54 e 1300 Mbps, depending on the type of router or antenna we have.
The fact that Bluetooth is slower than WiFi doesn't make it any less important, since its uses are different.
Via Bluetooth, we can share files without having to be connected to the same Internet e pair devices to get more out of our gadgets, among many other things.
Both WiFi and Bluetooth will continue to evolve to offer more services and speeds, because both technologies are fundamental and indispensable for any modern device, at least in the near future.
How to change the WiFi password
Further Reading:
The best Bluetooth speakers for your car
How to use your smartphone as a Wi-Fi hotspot
How to activate Personal Hotspot on iPhone
Phone does not connect to WiFi, 8 solutions
TV Box Android 9.0, TUREWELL is on sale on Amazon