With the arrival of Starfield, the new Fallout chapter is certainly light years away. On the other hand, Todd Howard himself also revealed it, who has worked in Bethesda since the beginning and has helped to create practically every single game in the series since the development team and publisher acquired the rights to the franchise that belonged to Interplay. Despite this, the recent acquisition of the group has allowed several players to fantasize about the series and the name of a new developer to accompany a possible new chapter. Yes, because since 2020 Bethesda has been part of Xbox Game Studios, as well as Obsidian. And it is precisely the US developer who has created one of the most popular games in the franchise, that New Vegas which is still very current today: c'is there any chance that the Wasteland and those post apocalyptic atmospheres will return to the hands from one of the busiest teams in the RPG space?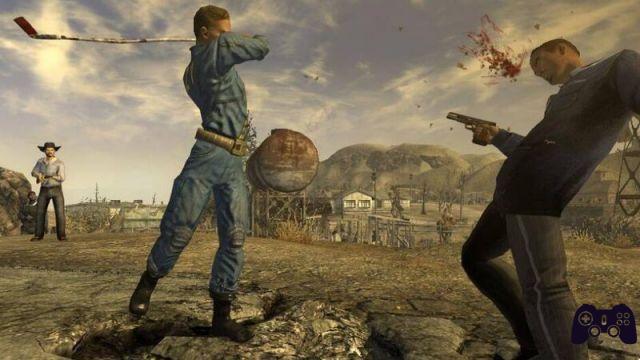 Unfortunately, we don't have the answer yet. The truth is that Obsidian would really like to go back to work on Fallout and would not back down. The Head Feargus Urquhart studio thought about it, in an interview granted to DualShockers. "If there was an opportunity we would all say yes. It's not even a question to ask. If the possibility presented itself, we would be ready", Urquhart said in an interview with his US colleagues.
A return of Obsidian to Fallout is therefore not to be excluded, but certain conditions must be met. The first is certainly linked to the will of Bethesda: Howard and Pete Hines have to decide to assign the US development team a new game in the series. The second, however, is related to the type of plans that Bethesda has in mind for the series. After a not very successful online-only chapter and a series of criticisms leveled at recent single player games, it is very likely that the best option for Howard and company is to take a break, switch off and start again only after giving the birthplace of their new IP.
Obsidian has been part of the Xbox Game Studios stable since 2018. Bethesda and all the various studios linked to it, however, since September 2020. In the near future, if all goes well, the group will also join the first party development team Activision Blizzard, but the success of the acquisition should not be taken for granted.