From September 2021 PS5 supports the addition of Internal SSDs, hardware component that is able to extend the internal storage memory so you can have more space for your video games. There are many PS5-compatible SSDs on the market, but in this guide we will try to show you only a list of them Faster SSDs for PS5. In order to install SSDs on PS5, some additional steps are required, but also in this case we have prepared a complete reference guide and video guide where we explain everything in detail. It is a really simple procedure, which requires a little manual skill but not that you are a graduate in electronic engineering.
The memory that you are going to install will become a real internal memory of the PS5 and that the console will recognize just as it does with the original basic memory. Unlike an external memory, where we remember you can only and exclusively archive your games but not launch them and play them, an internal SSD allows you to instantly play an installed game without having to first move it to the console memory (since it is already inside). The SSDs we have selected for PS5 are the fastest on the market. What does this mean? It means they have a high read and write speed, higher than that of PS5 base memory. In practice, your games will be installed even faster, loading times will disappear and the performance of each game will be significantly higher.
According to Sony guidelines, it is advisable to install SSDs that have a minimum reading of approximately 5.500 megabytes per second, but in this guide we will analyze much faster devices and naturally compatible with the Sony system. Before we get started on our recommendations for the fastest SSDs for PS5, here's an overview of all our SSD guides. If you want to get a broader idea of ​​the products available, consult: best external SSDs for PS5, cheap SSDs for PS5 and internal M.2 SSDs for PS5.
Internal SSDs for PS5, the fastest
Samsung 980 PRO, the cheapest
Sabrent Rock 4 Plus, the best quality-price
Western Digital Black SN850, the optimized for gaming
Seagate FireCuda 530, with 3D TLC NAND technology
Patriot Viper VP4300, the fastest of all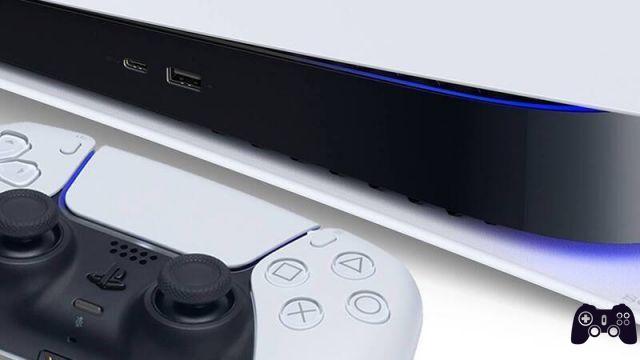 Samsung 980 PRO, the cheapest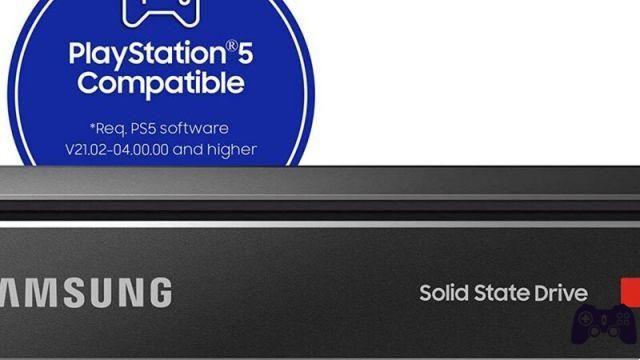 Let's start with a solution that can read up to 7000MB / s, and does it for one really cheap amount. Samsung 980 PRO is certainly one of the most attractive solutions among SSDs for PS5, and not just for the faster ones. Featuring NVMeTM (PCIeTM Gen 4.0 x 4) interface with the perfect M.2 form factor for PS5 and an operating temperature that remains between 0 and 70 degrees, this device was previously sold without a heatsink, now it is included in the price! A price that, however, has not increased much and, in the 1 TB cut, manages to remain one of the cheapest internal SSDs for PS5 on the market!
See on Amazon
See on eBay

Sabrent Rocket 4 PLUS, the best quality-price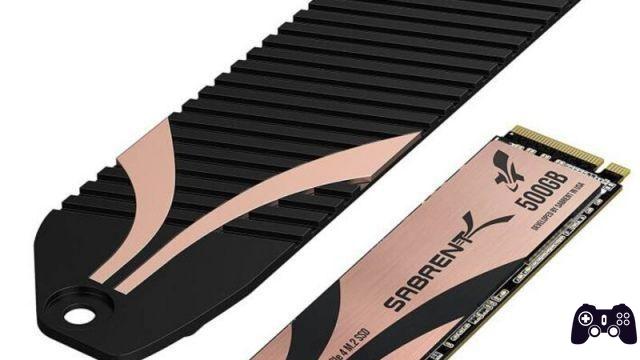 The next product to analyze is the Sabrent Rocket 4 PLUS, a Sabrent-designed cut that can go up to 7000 MB/s reading and 6600 MB/s writing, well beyond Sony's recommended minimum threshold for PS5 internal SDDs. The hardware is designed with the latest XNUMXth generation NVMe technology, and features advanced features such as high quality CNC aluminum cooling system, a heat sink specifically designed to maximize cooling performance while simultaneously simplifying the installation of hardware inside the PS5. In short, the Sabrent Rocket 4 PLUS SSD is designed for intense workloads, which is why it allows you to play in comfort by taking advantage of the technological innovations of next-gen PS5 games. And the whole thing is sold for a really cheap price for the performance offering: a bargain!
See on Amazon

Western Digital Black SN850X, the optimized for gaming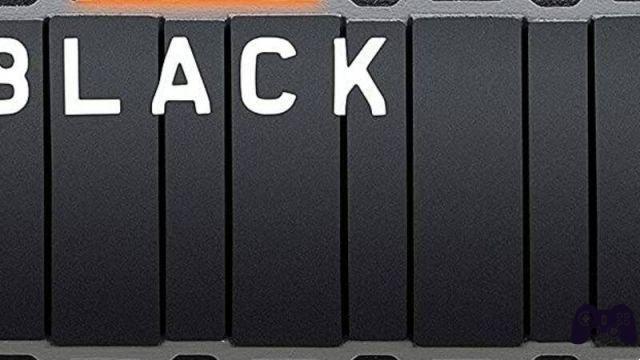 Western Digital it is a hallmark for products of this kind related to gaming and certainly could not be missing from this guide on the fastest SSDs for PS5. L'SSD WD Black SN850X is one of the best on the market, complete with integrated heatsink, and with a reading speed of up to 7300 MB / s. THE'Heatsink architecture of this hardware is capable of minimizing overheating, always maintaining maximum performance without technical problems. This internal SSD also takes advantage of the PCIe Gen4 next-gen technology, useful just to improve the performance in the game.
See on Amazon

Seagate FireCuda 530, with 3D TLC NAND technology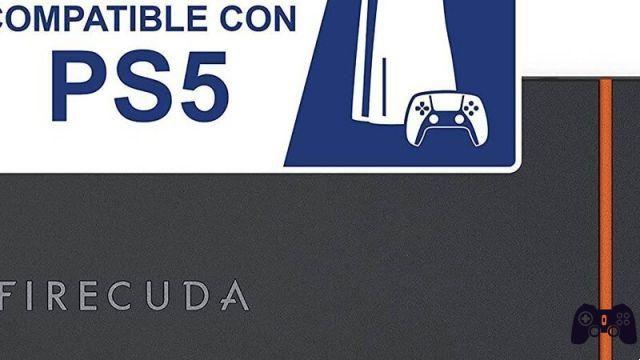 We continue, with a speed always of 7300 MB / s of reading thanks to Seagate FireCuda 530, a latest generation fast SSD officially supported by Sony. Integrated heatsink, lots of memory cuts and one of the cheapest: just think that with just under €100 you can take home the 500 GB storage hardware. The Seagate FireCuda 530 also has one of 5 years warranty included in purchase, and up to 3-year Rescue Data Recovery Service to recover the data in case of any malfunctions. Finally, the new FireCuda 530 model also offers the brand new 3D TLC NAND technology to store data in an even more performing and secure way.
See on Amazon
See on eBay

Patriot Viper VP4300, the fastest of all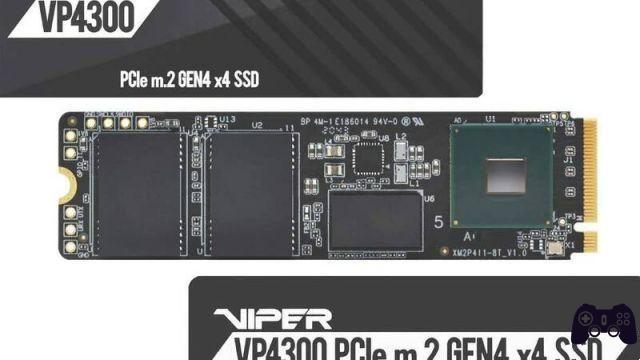 Let's get to the real speed champion: Patriot Viper VP4300, the fastest SSD for PS5. The hardware is capable of making any game loading nearly zero due to its read speed hovering around 7400 MB / s. The VP4300 also features a integrated heatsink perfectly suited to the internal slot of PS5, but unlike the others it is equipped with 2 low-profile thermal shields. If you don't want compromises for your PS5 and look for the fastest device available on the market, Patriot Memory provides you with the right product.
See on Amazon
See on eBay

How to choose the fastest internal SSDs for PS5
Internal SSDs are required to expand the storage space of your console and can be installed on both the disc and digital PS5 versions. Especially in this second case, sooner or later you will need to keep your video games without necessarily uninstalling them from the platform's internal memory whenever you need to make room to install the new titles you purchase. Or, more simply, you may need a lot space to store video captures and screenshots in the console of your matches, as well as may need some extra space for your saves.
In addition to the normal precautions that we reserve for you in each buying guide to choose the best internal SSDs that are right for you, we would like to bring you the PS5 official pre-requisites, very specific directives that Sony has taken care to publish to help its users with a correct installation of internal SSDs. Make sure you abide by Sony's rules when deciding to buy the best fast SSDs for your PS5 otherwise you could end up with unpleasant surprises.
Official requirements from Sony
These are the official specifications released by Sony that must be taken into consideration before purchasing.
Interface: NVMe M.2 SSD (Key M) supported by PCI-Express Gen4x4
Storage memory: 250 GB - 4 TB
Dimensions supported: 2230, 2242, 2260, 2280, 22110
Dimensions including heat dissipation mechanism: Width up to 25 mm
Length: 30/40/60/80/110 mm
Depth: up to 11,25 mm (up to 8,0 mm from above the card, up to 2,45 mm from below the card)
Sequential read speed: 5,500 MB/s or higher recommended
Socket type Socket: 3 (Key M)
Connection
As per specific requirements: the PS5 only supports M.2 SSDs. NVME with Socket 3 and with types 2230, 2242, 2260, 2280 or 22110. The famous and well-known SATA cannot therefore be used and must necessarily follow Sony's line of requirements.
But why did the company behind PS5 choose the NVME interface? The reason is obvious: it is a connection interface that is of a high level compared to the traditional M.2 because it allows a data throughput greater than 3.5 GB per second. This means that an SSD interface of this type can almost equal, or at least approach, the performance of RAM, the fastest type of memory known.
Reading speed
La read speed, indicated in MegaBytes per second (MB/s) determines how long games running on PS5 take to load, but also to transfer data. The higher the read speed, the slower the loading times will be. As you can read from the previous paragraph, Sony recommends internal SSDs with a minimum read speed of 5500 MB/s, but in this guide we have brought you back products that travel at speeds around 7000 MB/s, useful for even faster performance.
So if you want to buy a fast SSD on PS5, focus on products with that speed to reset each load and make any operation extremely smoother. If, on the other hand, you want the fastest device on the market, the Patriot shown in this guide achieves it i 7400 MB/san absurd speed. If you have one of the 4K TVs recommended in our article, give it a try Horizon: Forbidden West with such an SSD, you will be truly amazed at the difference with the basic one of PS5!
Dissipation
The solutions that we have indicated to you in this guide comply with all Sony indications, especially as regards the dimensions. In particular, one must take into account the thickness millimeters indicated by Sony (you can find them just above) even when it comes to buying SSD-compatible heatsinks. The heatsink, which works just like that of a PC, is required for avoid overheating caused by the internal memory. Every computer has one, and the PS5 itself already has one. It is therefore necessary to install one together with the internal memory that you are going to insert. Why am I telling you this? Because Not all PS5-compatible internal SSDs have a built-in heatsink. In this selection we have tried to include only super fast products with heatsink, but if you want to spend a little less and buy a heatsink separately, you must always take into account the compatible dimensions of Sony.
Our advice, unless you find a substantial offer that allows you to save a lot by taking the SSD and cooler separately, is to buy them integrated so as to save time and effort since a heat sink that is not integrated with an SSD also requires additional assembly steps. Also, not all coolers fit all SSDs, so skip this step and buy an SSD with a built-in cooler!
Installation
There aren't many steps to take to install your new internal SSD and you don't even need technical knowledge as an engineer or special tools. All you need is a compatible screwdriver indicated, along with all the steps to follow, in our guide to installing an internal SSD on PS5. Or you can follow our step-by-step installation video guide.
Price and Brand
In the first months in which Sony had made the function for adding memory available in the special slot present in every PS5, buying an internal SSD of one brand rather than another made a lot of difference on the price. THE Patriot and Seagate they reached rather high prices, compared to a Samsung, even remaining in the same memory cut. Now the situation is somewhat balanced and we can formulate some price ranges which go hand-in-hand with memory needs.
If you look for a fast internal SSD for PS5 around 500 GB, the right price for such a device should be around around the euro 100. A little less for the cheapest and a little more for SSDs that go beyond the speed of 7000 MB/s, but they are a handful of more than justified extra euros. If, on the other hand, you want a Fast Internal SSD for PS5 1TB you have to get there 150 - 170 euro. Here too the price bracket is given by the change of speed. Finally, if you want theFastest and most capacious PS5 SSD on the market (2 TB – 4 TB) you will have to spend well 300 over the euro. Clearly this is a very high figure, but if you have a digital PS5 and you love keeping your games archived, it is a fairly reasonable price all in all, if considered as an investment for the future.