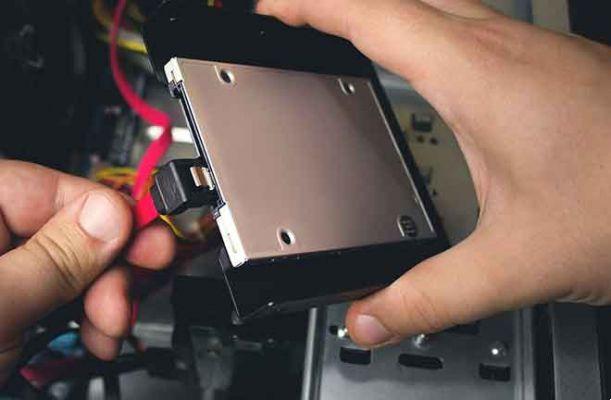 In this post, you will find a list of all SSD firmware update tools from various brands like Samsung, Toshiba, Adata, Crucial, Corsair, Transcend, GSkill, Plextor, etc. A solid state memory drive (SSD) has many advantages over traditional hard drives that spin with moving parts. It's faster, smoother, lasts longer, and is generally easier to manage. Did I mention it's faster? There is a small thing that some SSD owners overlook. This is the firmware.
Since Windows 10 was launched, several manufacturers have rolled out updates for the SSD firmware. But non-tech owners of such devices have remained blissfully unaware, because unlike the apps on your smartphone, these don't automatically update unless you have the right tools installed.
Which storage system is better: SSD, SSHD or HDD
Why update SSD firmware?
Updating SSD firmware is essential to get them running smoothly and efficiently. Sometimes, manufacturers are notified of problems only after the product has been sold to customers, and sometimes it is a newer version of Windows, which can cause some problems. Either way, it's best to stay up-to-date with the SSD firmware, especially if it's high-performance and 100% reliant on it.
Each SSD manufacturer releases firmware update to fix technical issues, bugs and improve SSD performance. Updating SSD firmware isn't as difficult as it sounds. In fact, updating SSD firmware is as simple as updating any other Windows application.
How to see if I have a hard drive or an SSD
The first and obvious step is to find out if you have an SSD or hard drive. If so, from which manufacturer. If you already know this information, skip this section. If not, go to the search box on the taskbar and type defrag and you will see the option below.
Clicking on it will open the Optimize Drives window and here you will see how many of your drives are SSDs and HDDs. Again, if you find that none of your drives are SSDs, stop reading the article. If there is also an SSD drive, find out which SSD model your PC mounts.
The best way to find out is to go to the My Computer screen and right click on the drive you found was the SSD. In my case it was the C: drive, so I'll right click and then click Properties. From here, click on the Hardware tab and the SSD manufacturer name will be displayed.
SSD memory vs. RAM: Which One Improves Your PC's Performance?
OEM tools only
Once you know who made the SSD you use on your PC, it's easier to update SSD firmware. Every SSD manufacturer, be it Intel or Samsung or Kingston or OCZ, has some sort of utility that gives you the option to update the firmware.
Let's take my case, where I found out I have an Intel SSD. After a simple Google search, I found the Intel SSD Toolbox page, downloading and installing was easy.
Once it started, there was a nice layout with each tab clearly highlighting what it was doing. Clicking Update Firmware notified me I was using old firmware, the software automatically downloaded and installed the SSD firmware update.
On the next reboot, my SSD is now running the latest firmware and I can now rest easy. Likewise, Samsung has its own utilities, Corsair, SanDisk, Crucial, and OCZ.
Some, like Kingston and OWC, offer a SandForce-based client that is fine but doesn't offer anything more. You could try a third party tool like SSD Tweaker for this, but only as a last resort.
Don't relax, update your SSD firmware now
Remember how much you had to save for your precious SSD? So why be careless and let a little old thing like outdated firmware corrupt it? Update now. It is not that difficult.
Further Reading:
Samsung firmware download with Frija from XDA
How to update your Apple AirPods
How to update Huawei using HiSuite
How to update apps on an LG Smart TV
How to update my Huawei / Honor phone via HiSuite [Latest Firmware]