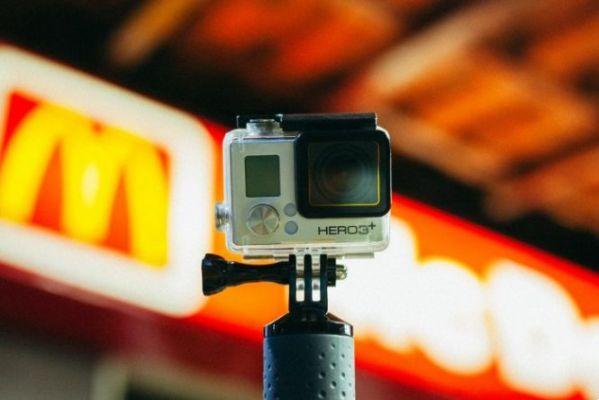 You can update the GoPro action camera software if you have a smartphone with the GoPro app version 3.1 or later installed, and one of the action camera models - HERO7 black / silver / white, HERO (2018), HERO6, HERO5, HERO4 , HERO3 +, HERO + and HERO Session / HERO4 Session. The update takes place via the Wifi connection managed by the application. You must have five requirements for update GoPro software with the GoPro app tramite Wi-Fi.
Before updating the GoPro software
Camera models older than those mentioned above cannot be updated via the GoPro app. If you have one of these, ask for service.
You must use a compatible mobile device.
An Internet connection is required. The GoPro app is standardized for automatic download from the cellular data network.
The software file size is approximately 25 MB. (Small enough) The application settings can be configured so as not to use the data network to download files.
Both the GoPro and the phone must have a charged battery. If the phone's battery is not charged (and is charging in the wall outlet, for example), the wireless update will not start, and you will see an error message.
You need to have an SD card in the camera that needs to be updated.
How to update GoPro software with the GoPro app
Make sure your smartphone is connected to the internet.
turn on the Wi-Fi of the camera.
Connect to the network from the "Settings" section.
Also you need to enable Bluetooth for the camera.
Open the"GoPro" application.
Select "Check your camera" and select your camera from the menu.
If an update is available, theGoPro app should warn you.
Click on "Update" to continue, read the "Accept and Continue" notice.
THEapp GoPro will transfer the new software to the camera.
The camera will show you a warning during the transfer process.
The camera will turn off a few times during the update. While it is shutting down, you can disconnect the Wi-Fi from the app. Reconnect to the camera in the app settings. Restart the GoPro app, which will notify you that the update was successful. You can use it again.
Further Reading:
How to connect GoPro to your Android phone
The 8 best apps to create videos
How to update Fitbit
The best drones
Driver Booster: Updates drivers automatically