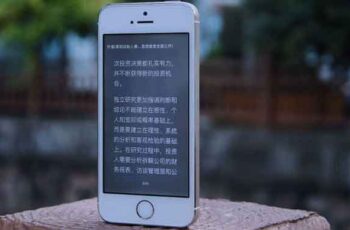 Do you want to translate text on Android or iPhone? Here's how to instantly translate text using Google Translate on any mobile device. You've probably used Google Translate on your phone so that you can read foreign text from a website, menu, or similar. But it's not convenient to switch to the Google Translate app every time you want.
How to instantly translate text using the Google Translate app
Thankfully, there's a handy feature for Google Translate on Android that lets you access translations without leaving the current app. Here's the fastest way to use Google Translate on Android, plus the closest equivalent for iPhone users.
How to enable Tap to translate on Android
First, make sure your Google Translate app is updated to the latest version. Simply visit the Play Store, search for Google Translate, and make sure you don't see a prompt for updating.
Then, open the Google Translate app. Tap the hamburger button in the top left to scroll through the menu. From this menu, choose Settings. Then, in the resulting menu, select the item Tap for translate.
This page shows an overview of how the feature works. Tap the slider next to Enable to start using it.
In modern versions of Android, you may be prompted to enable the drawing permission on other apps. This is an Android system requirement for apps to appear on top of others.
Awards Attiva to go to the permissions page in the menu Settings Android, then scroll down to Translate and select it. Finally, enable the slider Allow viewing on apps for the function to work properly.
Using Tap to translate on Android
When you are done, press Go back a few times to return to the Google Translate page. If you want, change the options Preferred languages for best performance. This allows you to tell the app which language you speak and what you translate most often - use Detects language for the latter you use many.
Now you can use touch to translate whenever you want. Simply highlight some text on your phone and press the button Copy to place it on the device clipboard. Once done, tap on the Google Translate floating speech bubble to instantly see a translation for the text you copied.
Depending on the app and your Android version, you may see an option Translate separate in the context menu when highlighting text. This allows you to open Google Translate in essentially the same way, which means you don't need to enable Tap to translate.
You can press and drag the bubble to move it elsewhere on the screen. If you don't want to see it anymore, drag it to the icon X that appears at the bottom of the display.
Note that this feature cannot translate text in images you open on your phone. Only works for text.
The fastest way to access Google Translate on iPhone
While iOS doesn't support Tap to Translate, there is still a slightly faster way to translate text on your iPhone.
First, copy some text to your iPhone as you normally would. Then, go to your device's Home screen and firmly tap and hold the Google Translate app icon. This is known as Haptic Touch on modern iPhones and 3D Touch on older models.
When you do this, you will see some additional shortcuts appear. Select Paste and translate in the language in which you want to see the translation ( English if you copied the Spanish text, for example). This will quickly open Google Translate with the translation you requested.
If you want to get more advanced, try setting a Siri shortcut or using other iPhone translation methods to translate text faster.
5 solutions for when Google Translate isn't working
Quick translations for language enthusiasts
With these methods, you can save time every time you translate text on your phone. It's faster than opening the app and manually pasting it each time. And while there's also a Google Translate shortcut in the Gboard app for both Android and iPhone, these methods don't require you to change the keyboard you use.
In the meantime, this isn't the only cool feature of Google Translate you should know about.
Further Reading:
Android and iOS translator app
5 solutions for when Google Translate isn't working
How to translate PDF in all ways
How to translate a PDF, beginner's guide
English learning apps, the best