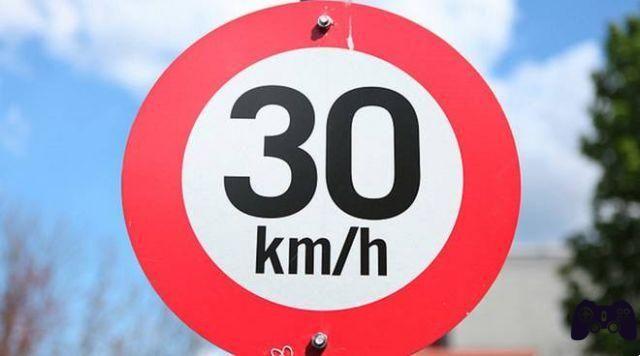 Getting a speeding ticket is downright frustrating, not to mention they also cost a lot. Since paper maps are, for the most part, a thing of the past, today's drivers rely on GPS services to obtain information on speed limits.
While most GPS devices and apps have offered to display the speed limit from the start, Google Maps is lagging behind. Recently, however, this useful feature is also available on Google Maps.
A BRIEF HISTORY OF GOOGLE MAPS
Google's efforts to map the entire world are not secret. It all started in 2004 when the online search giant acquired Where 2 Technologies, a Sydney-based company that developed the initial software.
At the same time, Google has shelled out some cash to acquire Keyhole, a company that developed geospatial data visualization software. If you like curiosities, it is interesting to know that Keyhole quickly became famous because the CIA was among its investors.
Conspiracy theories aside, Keyhole divenne Google Earth and many of its features ended up on Google Maps. Continuing the big business of 2004, Google also acquired the real-time traffic analytics company ZipDash in the same year.
Under the wing of Google, the acquired companies provided the know-how needed to create the navigation behemoth that is still evolving today.
WHAT ABOUT SPEED LIMITS?
While the feature is widely available in early 2022, speed limits aren't new to Google. At this point in the article, you can probably guess that the journey started with an acquisition.
In 2013, Google spent about $ 1 billion to buy Waze, the hugely popular navigation software known for its detailed road information. And lo and behold, about 6 months later, the features that Waze was known for started popping up on Google Maps. However, there were no speed limits.
Initial testing for the speed limit feature began in 2016. At the time, it was only available in Rio de Janeiro and San Francisco. Earlier this year, a Google Maps update made the feature available in the US, UK and many other countries. But it didn't stop at the speed limits.
The update includes speed camera icons to help you avoid the traps. In addition to the United States, this feature is also available in Mexico, Brazil, Canada, Russia, and some other countries. So, if you are about to embark on a trip to Cancun, you can do it with complete peace of mind.
HOW TO ENABLE THE SPEED LIMIT
Enabling the speed limit on Google Maps is very simple. To get started, launch the app, select Menu and touch Settings (the "gear" icon).
In Settings, touch the speedometer and activate the additional settings according to your desire. The settings include:
Show speed limit: Shows the speed limit for the road you are currently on. It is located next to the speedometer.
Show speedometer: An icon is displayed in the lower left to indicate the current speed.
Play warning sound: When the speed limit is exceeded, an alarm will sound.
When to show the warning: you can choose if you want the alarm to go over or over the speed limit.
OTHER USEFUL FEATURES
Google Maps is a real navigation engine. There are tons of customization options, hidden features, and geospatial search tools. Here are some that are very useful.
FOLDERS OFFLINE
Like most users, you probably log into Google Maps on your smartphone. But what if there is no coverage? No problem, Google takes care of it.
Select your destination and tap the bottom of the screen. Awards Download in the pop-up window and you will be able to access the map (directions and commercial activities included) from the download section.
How to use Google Maps offline [Android]
How to use Google Maps offline on your iPhone
RIDE SHARING
Google Maps allows you to view Lyft and Uber's ridesharing options within the app. Select the destination and tap the jump bike icon or mass transit icon.
You are instantly shown all available vehicles in your area, including rates and time estimates, although this service may vary depending on your exact location.
TIME TRAVEL
The huge collection of images in Street View lets you see how the streets have changed over time. This special time machine is now available in all locations and can be accessed by clicking on the "stopwatch" icon.
ACCESSIBLE PATHS WITH WHEELCHAIRS
To find wheelchair accessible routes, click Indications after selecting the destination.
Then, tap the public transit icon and select options.
From there, you will be able to see accessible with wheelchair in Paths.
This feature was initially available in New York, Boston, London and some other cities around the world. However, more information is added, so feel free to give it a try.
KEEP YOUR FOOT AWAY FROM THE PEDAL
Speed ​​limit warnings are among the most useful features recently introduced by Google. For commuters and road travel enthusiasts, these can be a lifesaver. As these features will be available in more cities around the world, they could make roads much safer for years to come.
Further Reading:
How to activate the speedometer on Google Maps
Here's how to listen to Spotify, Apple Music or Google Play Music along with Google Maps
How to know your current position on Google Maps
Google Maps is already testing incognito mode on Android
How to set or change your address on Google Maps