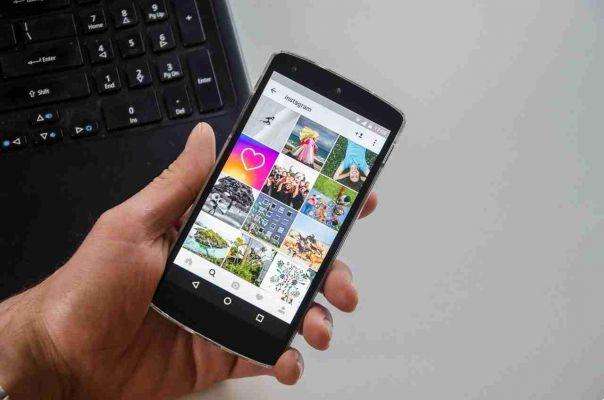 It is possible to see who has viewed your photos and videos on Instagram, but this only applies to stories. Unfortunately, the app doesn't have the same feature for regular photo and video posts. But you can see how many views a video post has.
If you have a business account on Instagram, you can also see how many visitors you've had in the last few weeks or how many users have seen your content in their feed. But you can't see the list of usernames.
Regular posts are limited to information about who liked your photo and commented on the post.
How to see who viewed your Instagram story
Open your story by tapping The tua storia top left.
Swipe up on the screen when you are on the story. You'll see the number of people and account usernames of those who viewed each photo or video in your Story. Only you can see this information.
If your Story is out of date (it has been more than 24 hours since you posted it), you can check who saw it up to 48 hours after it was posted.
Tap the icon with three horizontal lines at the top right.
Toccata Archive.
If you are not already on the page Stories archive, tap the title at the top of the screen to open the drop-down menu.
Select Stories archive.
Tap the story you want to check and swipe up on the screen or tap the icon at the bottom left.
The number of views of the story includes replays. You may see more views than usernames if the same account has viewed your Story more than once.
How to see how many views your Instagram video has
To check how many people have viewed your Instagram video, follow these steps:
Open the Instagram profile card and tap on the video you want to check.
Below the video, you will see that your video has been liked by one user and others. Tap others.
The first number on the following screen indicates how many views your video has. The second number indicates how many likes your video has.
You can't see the usernames of all viewers individually, but you can scroll through the list to see the usernames of everyone who liked the video. If you are looking for someone in particular, you can use the search bar above.
For photos, the details pane will only show the list of users who have liked them.