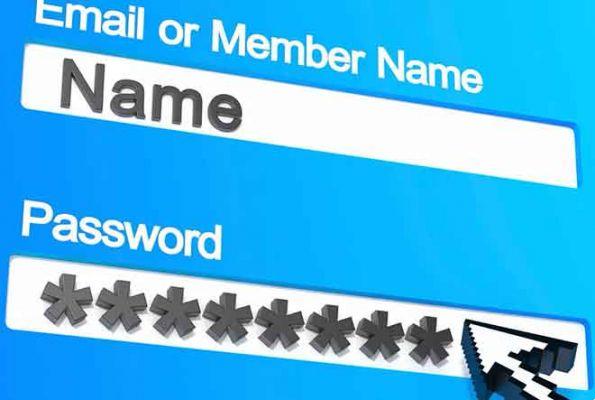 Did you know that it is possible to see a password hidden by asterisks? Seeing a hidden password for many is impossible. Why do we tell you? There are many passwords that we use on a daily basis, on our social networks, bank accounts, and more. For many users it is really difficult to remember them all and that is why they choose to allow the browser to save them.
Surely you have never forgotten a password, do not worry because it has been saved in the browser and you can access it without any problem. But suppose you want to change your password or log into another device and you have absolutely no idea what the password is.
Well, don't worry! You will be happy to know they are there different ways to view password hidden by asterisks and that you have forgotten, here we show you how.
How to see password hidden by asterisks
Don't rush to email the service and have to go through complicated steps to recover your password. You don't need to install any special applications or programs to do this, as your web browser gives you all the tools to recover passwords quickly and easily.
With Google Password Manager
Google Chrome is one of the most used browsers all over the world, as it offers us faster browsing than others, apart from its tools and its easy management thanks to its simple interface.
You will be surprised to know that Google Chrome has an option that allows you to view and manage the passwords you have entered. To do this, follow these steps:
Once Google Chrome is open, press the three dots that appear in the upper right corner , or you can type "chrome://settings/" in the search engine or go directly to https://passwords.google.com/?hl=it
Once this is done, a small window will appear
There click configuration
In that window click on the option that says Password
Then a list of all the passwords you have entered up to that point will be displayed, all you have to do is click on the one you want to recover. Remember that for security reasons, Google will ask you to enter your PC password, in case you have one.
How to decrypt hidden password via the element inspector
This is a simple but very useful tool that it is not available alone in Google Chrome, but also in all other browsers. It is a great option if we want to see a hidden password that has been saved in the browser, but is hidden behind asterisks or dots. What you should do is the following:
Enter the web page or service where you want to view the password, for example Facebook.com. Let's see how the password field remains hidden by a series of dots
Let's go to the password field and press the right button, a small window will appear
In the box that appears, we select the option inspects o inspect element.
On the right side of our screen, we'll see a box appear on the left side of the page, but rest assured, this is the source code page, don't worry.
We will see a box checked, corresponding to our password. We see that the marked field says Password, we will click there and write text
After following these steps, we will see how the password is revealed saved without asterisks, points or anything that obstructs it. Then from there we can copy and save it, for example in a password manager.
It is important to point out that it is only a temporary change. You are not modifying the source code of the page, nor hacking the service. It is simply a procedure that changes again by simply reloading the page. Remember that it works on any page and with any browser.
To avoid this type of inconvenience in the future it would be excellent to rely on a good password manager, above all reliable. Perhaps you are interested in knowing how to unlock your phone if you have forgotten your PIN, password or pattern.
Further Reading:
How to enable developer options on Galaxy S10
How to enable developer options on Galaxy S10 Plus
How to enable developer options on Galaxy S10e
How to connect iPhone to Wi-Fi
How to see passwords on android phone