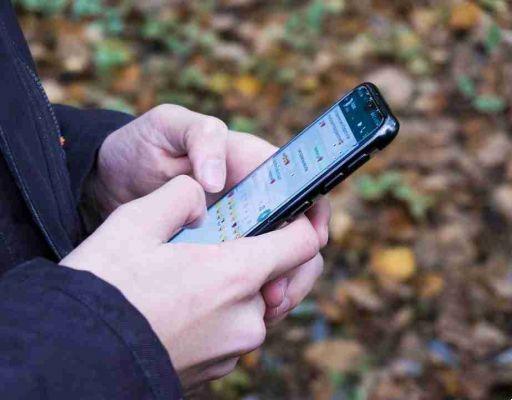 The WhatsApp chat search tool can not only help you find texts, but also multimedia content and documents shared with your contacts.
If you've ever wasted time scrolling back through your WhatsApp chat history trying to find that particular message, photo, or link, you'll find the search tool and its various options a much more convenient route.
In seconds, you will be able to find any message from your active or archived WhatsApp chats.
Here's how to use the search bar in WhatsApp chats to search for messages, multimedia content, and links.
How to search for text in a specific WhatsApp chat
If you're trying to find a particular word or phrase within a specific chat, the easiest way to do this is to use the chat search feature.
Start by opening the WhatsApp chat you want to search in, then go to the three dots icon in the top right corner. From here, select Search and type the text you are looking for.
If there are multiple results for your chosen search, you can scroll through them by tapping the up and down arrows next to the search bar.
To increase your chances of finding what you are looking for, try to keep the keywords simple because the search function looks for a direct match.
How to find multimedia content, documents and links in a WhatsApp chat
The chat search feature will search for keywords in a chat, but this can still make it difficult to find media, documents or links if they have not been posted with a caption or have obscure filenames or URLs.
To view all media, documents and links shared in a specific chat, go to the three dots icon in the upper right corner. But instead of hitting Search, tap on Media, Links and Documents.
From here, you will be able to see all the images, videos, links and documents shared in the chat of your choice.
How to search all your WhatsApp chats
If you are in many WhatsApp groups and unsure which chat to watch, don't panic. You can easily search for all active and archived WhatsApp chats and groups using the advanced search function.
To start an advanced search, open your WhatsApp app and go directly to the magnifying glass search icon in the top right corner. From here, you can type in a keyword or phrase or filter your search by media type.
In addition to helping you find images and videos, an advanced search can also help you locate links, GIFs, audios, and even documents from your chats.