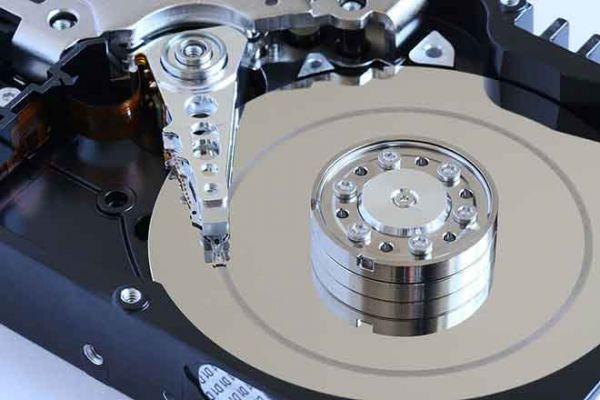 Do you know that it is possible to recover all your data or files, lost or deleted with EaseUS Data Recovery Wizard, let's see how. Losing our information can be traumatic. Virtual platforms are very important today, we store photos, videos and other content on our PCs and mobile phones. We will teach you how to recover all your lost data or files with EaseUS Data Recovery Wizard.
EaseUS Data Recovery Wizard is an exceptional tool through which you can recover information practically from any storage media. It is a great application, which over time has become very famous.
The application that we present to you today is special for those circumstances in which you have lost information that is important to you. Through this application it is possible recover all your data or files, lost or deleted, read our tutorial to recover your valuable information.
What is the EaseUS Data Recovery Wizard?
EaseUS Data Recovery Wizard is a very popular application in the industry of file recovery, is one of the best known tools for this purpose. With this powerful tool, hard drives, SD memories, solid state drives and any other storage media are thoroughly scanned.
The benefits of EaseUS Data Recovery Wizard lie in the fact that it is very easy to use, from an experienced person to a beginner, they will be able to use EaseUS Data Recovery Wizard to recover files. This is why it is the most common recommendation for anyone working in the IT industry.
What kind of files can be recovered with a program?
Fortunately EaseUS Data Recovery Wizard is a very good application to recover all your data or files, lost or deleted, for this reason it allows the recovery of files of a very different nature. How can this be the case with photo, video e papers in a multitude of different formats.
In turn, it is possible to recover files from various types of storage, such as classics hard drives in our computer, the most modern SSDs and, of course, external storage units, such as the case of Pendrive or SD memories.
For this reason it will be possible to recover information from computers, Android phones with SD, cameras and almost any device that has storage units. You can use this handy tool to start recovering your files.
How to recover deleted files with EaseUS Data Recovery Wizard data recovery software
As we pointed out earlier, the process for restore files with EaseUS Data Recovery Wizard it's very simple, anyone can do it. To perform the procedure follow our instructions and you will surely be able to recover the files you need.
In case you want to recover data from Android, this tutorial may be useful for you. Without further ado we will teach you how to download and use EaseUS Data Recovery Wizard,
Download the program to recover deleted files for free
The EaseUS data recovery wizard, as its name indicates, belongs to the EaseUs company, a very famous company in the making of specialized software. To download his tool you need to access his official website and download the Easeus Data Recovery Wizard Free Edition program.
Once you are on the official application download site, you need to hit the option Free trial. This is the free version of the software, it will allow you to recover some files, wait for the download to complete.
Start using it
Once the download is complete, install the software like any other program and launch the application.
When you start the application, the system will ask you to select the type of file we want to recover, be it images, videos, etc. After selecting the file type, click NEXT.
After the previous step you need to select the drive from which the data was lost and then select the hard drive, memory or any other device where the lost information was stored. Then press on the option Scan.
The program will start scanning the files. When the process is complete, the application will display the recoverable files.
To retrieve them you need to press on each of them and then click on the option Restore.
The program will ask you to select the place where you want to recover the files, as indicated in the warning, do not select the same drive that the documents come from, instead select another hard drive, USB stick or SD memory.
Make click su Save to recover your files.
The above method is the simplest to recover files easily with EaseUS Data Recovery Wizard. As you can see, it is a very easy to use and very useful application. Start using it for now retrieve the information that you thought were lost. You may be interested in how to recover deleted photos from your Android phone without ROOT or how to recover data from a broken phone.
Further Reading:
How to recover deleted videos from PC and phone
How to restore deleted Steam games on Windows 10
How to recover deleted files from PC for free
How to recover deleted WhatsApp messages
EaseUS All Backup Free, how to use